DIPLOMATIC MISSION
Compiled by Savithri Rodrigo
 SOLIDARITY IS A SINE QUA NON
Juana Elena Ramos Rodríguez affirms the role of complementarity in diplomacy
In her first posting to this part of the world, Juana Elena Ramos Rodríguez – Ambassador to Sri Lanka & Maldives of the Republic of Cuba – has set a mission to strengthen already strong bilateral relations between Sri Lanka and Cuba, as well as augment the key areas of science, research and health that the two countries are working on.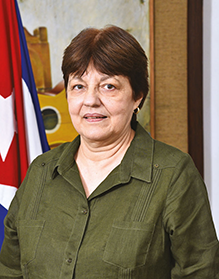 "Since establishing diplomatic relations with Sri Lanka in 1959, the historic bonds of friendship and cooperation have been strong," says Rodríguez, and she adds: "We will not forget that Sri Lanka was one of the first countries to establish diplomatic relations with Cuba after the triumph of the Cuban Revolution in 1959."
She continues: "We sincerely appreciate the support that has always been extended by Sri Lanka in our fight against the economic, commercial and financial blockades imposed by the US for almost 60 years. Sri Lanka's friendship was duly evidenced when it voted once again in favour of the Cuban resolution against the embargoes at the UN General Assembly."
Enamoured with Sri Lanka and its people who she says are "lovely, warm and friendly," and a country that's "absolutely beautiful," Rodríguez was surprised to see a developed and vibrant city when she touched down in Colombo.
The ambassador explains: "All I knew of your country was what my friends told me. They said Sri Lanka and Cuba had many similarities, from being an island nation to having warm and friendly people. But I didn't realise until I landed here how developed Sri Lanka was."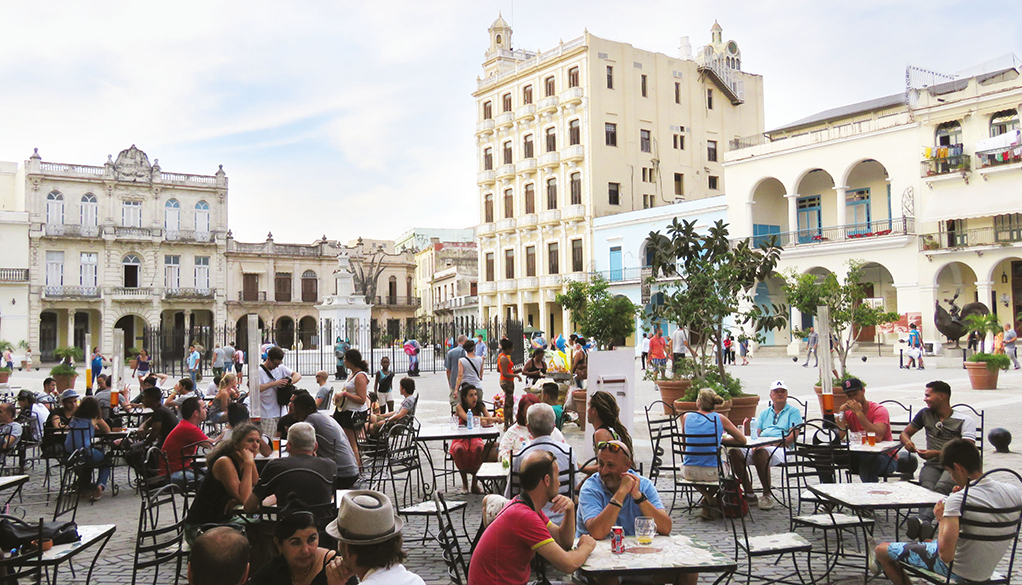 "The only negative is the traffic but that will be sorted out soon enough. I see lots of plans in the pipeline. Of course, it will take time; but it'll happen," she adds.
Rodríguez says that Colombo is buzzing and full of energy, and constantly evolving. And she believes that "in 10 years, business opportunities and all the development plans will give this city a new look. Those who visit Colombo in three years from now will find it difficult to recognise the city the way they remember it."
She sees immense business opportunities in pharmaceuticals and agriculture particularly in biotechnology, and reveals that a delegation from the Ministry of Science, Technology and Research visited Cuba last year following the MOU signed between the two nations in 2016.

"We look forward to further cooperation as we observe complementary strengths in each other," Rodríguez says. And she asserts that with the election of President Miguel Díaz-Canel, the Cuban people expressed support for the electoral process given the high voter turnout at the polls.
According to Rodríguez, "this is a true example of democracy in Cuba based on popular participation, legality and transparency of the electoral process. Under the leadership of Raúl Castro, Díaz-Canel will pursue Cuba's foreign policy, which is based on the principles and norms of international law including the Charter of the UN." "The new government is working on updating the Cuban economic model – a complex process that includes myriad tasks and objectives. We are working under strong restrictions imposed by the embargoes, impacts of climate change and international systemic crises," she stresses.
Rodríguez points out that the embargoes have been reinforced by President Donald Trump's executive order, confirming serious regress of bilateral relations, and implying a strengthening of the blockade and prohibition of US citizens travelling to Cuba.
"Not only would these measures damage the Cuban economy, and state and non-state sectors, but they also affect US citizens' rights to travel to Cuba. This will impact the business community, which will be deprived of exciting opportunities to forge mutual prosperity," she laments.
However, this ambassador is upbeat about the agreement signed between Cuba and the EU normalising diplomatic relations on the basis of mutual respect, reciprocity, common interest and respect for sovereignty. It also heralded a visit by High Representative of the EU for Foreign Affairs and Security Policy Federica Mogherini to Cuba.
Rodríguez avers that while the Cuban economy grew by 1.6 percent last year with plans for two percent growth in 2018, this performance was constructed in a milieu of aggravated financial restrictions compounded by an acute three year drought and the effects of Hurricane Irma, as well as the economic, financial and commercial embargoes that are running into their sixth decade.
"We are a strong people and that's what's significant about Cubans. We will continue to focus on our development goals through the 2030 National Plan for Economic and Social Development," affirms Rodríguez, for whom it's imperative that Cuba continues to commit to solidarity and cooperation in global relations based on mutual respect, selfless assistance and complementarity.
She asserts: "We will continue promoting social development policies within the national scope to ensure an approach that prioritises programmes for reducing poverty, inequality and hunger."
While the world continues to be plagued by numerous issues, Rodríguez names climate change, the inane use of threats and force, and the existence of nuclear weapons as the three main challenges with which it has to contend.
"The international community must drive solutions for these based on respect for the principles and norms of international law, and values and purposes of the Charter of the UN," she concludes.