SOCIAL MEDIA COUP
THE MEDIA GAME CHANGER
Amantha Perera analyses the emergence of social media during several crises in Sri Lanka
The 26 October sacking of Prime Minister Ranil Wickremesinghe will rank as a first on many unsavoury lists. It was a catalyst for protracted political gamesmanship pitting Sri Lanka's most seasoned politicians against each other.
When President Maithripala Sirisena sacked his erstwhile ally, he also initiated a sweeping game change in Sri Lanka's media culture.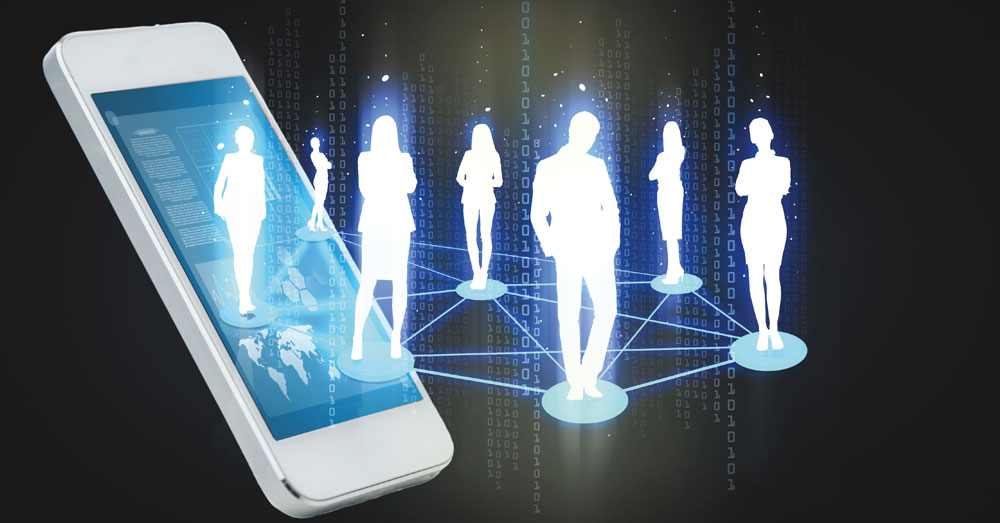 For some time, social media has been making serious inroads into the ironclad hold Sri Lanka's media houses have had on the dissemination of information. Embarrassingly politicised, these institutions have had no qualms about selective news reportage – even while preaching the sermon of independent media.
The public rejection didn't have much impact partly because the media houses believed that there was no other avenue for news to reach the masses other than through the distribution channels they control. That would have been a correct assumption a decade ago – but not anymore; not in a country where there are more mobile phone connections than citizens.
Soon after the political turbulence started swirling, there was criticism especially among hardcore UNP members that their party was being sidelined by the major electronic media houses. This would have been a serious issue a decade ago. It still is but there are easily available alternative routes to undermine such use of public channels.
There are over six million registered Facebook accounts here in Sri Lanka. Obviously, some of them are fakes or duplicates but there's no doubt that a large number of Sri Lankans use the social media platform and its affiliates like Messenger, WhatsApp and Instagram on a daily basis.
And it was Facebook that offered the easiest and most convenient way to circumvent the manipulation by media houses. Everyone from parliamentarians and journalists, to unabashed political hacks and ordinary citizens, took to Facebook. If an event was on, it was on Facebook live.
Actor turned politician Ranjan Ramanayake is one of the leading figures using the live feature on Facebook. In fact, he and several others used it while inside parliament. Namal Rajapaksa had a major social media imprint well before the Wickremesinghe sacking, and was using it to counter the messages of those like Ramanayake and Dr. Harsha de Silva.
Facebook was the most prominent while Twitter became the hub for those looking to keep abreast of the news – several hashtags had sprung up including #constitutionalcrisissrilanka, #coupLK and #RiseUpSL.
If social media is a great equaliser with anyone who has a half decent smartphone turning into a broadcaster, it also has the great ability to be a vector for rumour, innuendo and fake news. There was a fake letter that was purportedly sent by the speaker to the Attorney General's department seeking the latter's advice. When it began making the rounds on social media, the letter was rejected as a fabrication by the speaker's office.
But even after the speaker's office rejected the letter as a fabrication, it continued to be available on Facebook accounts and had been shared over 500 times. The account holders were simply keeping the letter in the public domain and unless there was a complaint to Facebook, which now has a Sri Lanka contact point, the post could not be taken down.
Several prominent social media users did highlight the presence of the bogus letter. Then about five days after the letter was first posted, it couldn't be found on Facebook.
Though it is a channel for fake news, the platform sometimes allows such gimmicks to be found and taken out if enough users are paying attention to such efforts. Since the riots in Kandy in March last year, this has been happening in a much more expeditious manner in Sri Lanka.
The political chaos also made other changes to the social media landscape. Before the takeover, accounts and profiles that operated around former President Mahinda Rajapaksa were the most prominent. That was because there has been clear cohesion, integration and PR strategy, within and among them.
However, other accounts became more active and sought after following the constitutional coup. One such account is the official United National Party (UNP) Facebook page, which became far more active and sought after by many when the major news channels limited their coverage of the party.
As the crisis entered its second month, we witnessed politicians and journalists releasing statements primarily on Facebook. This trend is unlikely to slow down.
We will see social media increasingly becoming a pivot in social mood setting and mobilisation. The latter has been rather slow to take off in Sri Lanka but with time, we will see social media become a catalyst for physical social movements.
There are lessons for mainstream media too – especially legacy media houses, which have been used to carrying out political hatchet jobs without an iota of disgust or revulsion. But mainstream media will continue to play an important role in our society since a sizable portion of the population still gets its news from it.
But if the audience gets put off by political prejudice, people will leave – and leave fast because the alternatives are now literally in their palms. These are easier to use and more importantly, they offer greater freedom and an even greater ability to switch channels.