RETAIL APPAREL
Compiled by Ayesha Reza Rafiq
SHOPPING HUB ON THE CARDS
Raneez Sheriff pays heed to the trends shaping the retail apparel sector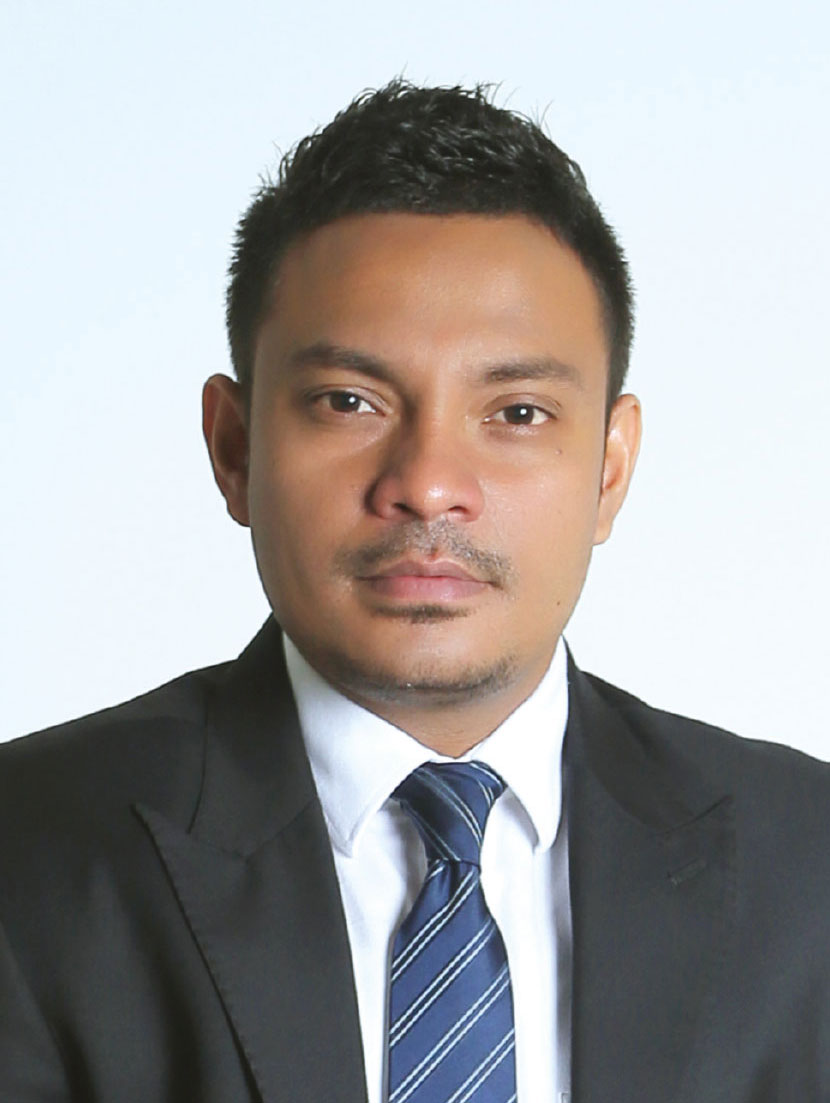 Q: How can local business overcome the challenge of insufficient labour?
A: More companies must start to accept the 'gig economy,' which is trending globally. It will soon become a viable option in Sri Lanka and businesses must be ready to adapt.
Organisations can take advantage of quantum leaps in technology and digitisation, to streamline operations and processes, and become less labour-intensive. But many roles require direct people involvement, which is the core value proposition of most companies. Leadership plays a key role in managing human resources efficiently and mitigating labour challenges.
Q: Is it challenging to secure executive leadership buy ins for innovative marketing strategies?
A: Yes. Sri Lanka has strong and established brands built by visionary corporate leaders who were ahead of their time. While these brands hold fort, we need strong executive leadership to bring in new vision and strategies to build stronger brands with a Sri Lankan identity.
Currently, the sector follows global trends and focusses on annual performance improvements. We must break free of the mindset where the focus is on increasing market share through price competition, and bring in innovative marketing to align business vision and strategy to build businesses that offer value to customers.
Q: How can a brand differentiate itself in a saturated market?
A: Many retail brands focus on competitors but not in an effective way. Instead of engaging in price competition, which is an unsustainable strategy to increase profits, the retail apparel sector must cater to customers' needs and offer real value. This will make businesses stand out.
Generic marketing hinders customer loyalty as consumers can obtain the same products and services at a number of retail outlets. Consumers are value driven – so apparel retailers must attract customers through a unique value proposition that goes beyond offering a loyalty card.
It's not about selling what you have; but selling what the customer wants and what you anticipate they will want. Consumer needs and wants change constantly – so retailers must be agile to adapt and service these requirements.
Brands must also engage the target audience rather than focussing on traditional one-way communication, and focus on building brand equity and resonance to ensure strong consumer loyalty.
Q: What is the most underrated marketing tool in the apparel retail sector?
A: In Sri Lanka it's visual merchandising, which happens at stores, and is a strategic process to attract, engage and persuade customers to make a purchase. This includes easy access to products and knowledgeable guidance on fashion trends from a store's staff, and displays to in store communication, and the overall customer experience.
Globally, visual merchandising is recognised as a powerful marketing tool.
Q: Should state regulation be changed to render competing in retail apparel more efficient?
A: In the longer run, Sri Lanka can become another shopping hub in South Asia. The retail sector together with tourism development authorities must integrate shopping in Sri Lanka as part of their marketing strategy.
Moreover, the government must encourage and support retail chains to promote fashion retail worldwide by establishing globally accepted infrastructure, and quality and service standards.
The Sri Lanka Retailers' Association's move to hold the Colombo International Shopping Festival is laudable and must be highlighted more to encourage tourists to patronise local fashion retail chains.
Ideally, 'fashion retail' must be categorised as a specific sector to enable more appropriate sector specific regulations on issues such as new entrants to the market, exit regulations and more importantly, labour laws.
Q: What's been the main shift in marketing trends over the past five years or so?
A: Mainly, digital influences have transformed the communication, marketing and selling platforms. Digital media – including social media – has outstripped more traditional media in terms of effectiveness. It has enabled more interactive and two-way communications between customers and brands.
Marketing budgets must be strategically crafted to reflect this shift by considering returns as the advantage of digital platforms is the ability to measure and observe market ROI better.
The other main shift is the degree of decision making through insights derived from analysing big data. Rather than making assumptions, data must be leveraged on to offer unique insights on brands and enable organisations to have a greater impact.
The interviewee is the Manager – Marketing of NOLIMIT