NDB
Smart Agri Leasing Provides Special Interest Rates until July
"Smart Agri Leasing" via NDB Leasing has taken strategic steps to support the vehicle requirements of customers involved in agriculture, poultry, fisheries, and animal base businesses, where NDB Leasing and business customers can enjoy a special interest rate of 13.5%.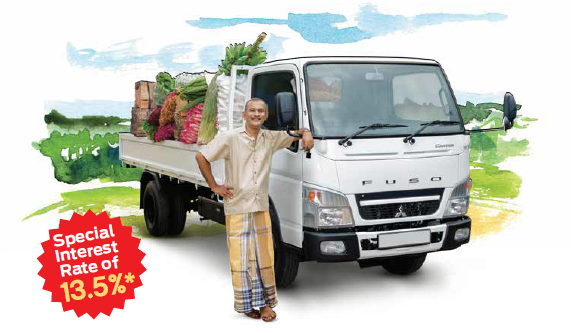 This special interest rate offering is valid until 31st July 2019.
NDB Leasing offers competitive interest rates and flexible repayment plans that extend up to 7 years. NDB customers now enjoy customised repayment terms that match the individual repayment capacity along with discounted insurance premiums. NDB Leasing ensures that the facilities are processed within minimal documentation and promises the convenience of a quick financing option which will enable customers to drive away in the vehicle of their choice within just one day.
Building on the tremendous response to this offer, NDB has continuously enhanced its vehicle financing proposition to accommodate the diverse, evolving needs of consumers.
Primary production including crop and livestock or advances, post-harvest financing sectors, agri inputs including commodities, commodity processing, and secondary processing (including processed food, meat, dairy, dairy products, staples, spices and food ingredients and related agri businesses are eligible to finance for vehicles via the Smart-Agri scheme.
NDB extends its Leasing facilities to a wide range of customers via regional networks and strategic partnerships. NDB's 365 day Leasing desk available at the Bank's branches island wide further enhances accessibility for its leasing services.
NDB Bank is the parent company of the NDB Group, one of the fastest growing financial services conglomerates in Sri Lanka, with the strategic mission to be the dominant leader in the financial services and banking sector. From its inception, the group which includes NDB Bank, NDB Investment Banking, NDB Wealth, NDB Securities, and NDB Capital has been a catalyst in the development of the nation, strengthening and empowering entrepreneurs, corporates and individuals from all strata of the economy. Our customers across all group companies have benefited from the product and service offerings of the NDB group.