SRI LANKANS OVERSEAS
TOURISM IS A LYNCHPIN
Rishya Nadeswaran believes tourism has the potential to galvanise the economy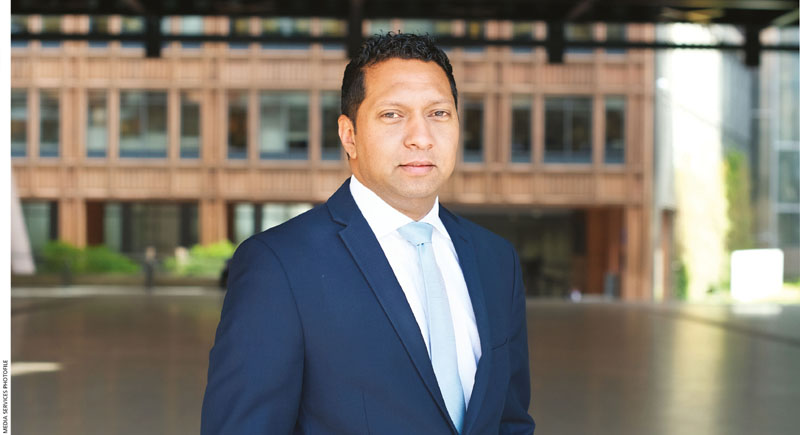 Q: What are your perceptions of present-day Sri Lanka in the context of progress in the postwar era?
A: From an infrastructure perspective, the country has made impressive progress in the postwar era. Clearly, the government has understood the importance of developing the nation's transport infrastructure, and invested heavily – mostly through foreign funding – to develop key links such as highways, airports and harbours.
It is also evident that this positive sentiment has spread to multinational condominium promoters and international hotel chains, as they continue to invest both in Colombo and coastal hotspots that are being fed by one of the country's largest revenue generators – tourism.
Unfortunately, any progress achieved is counteracted by corruption and racial inequality, which continue to plague this beautiful country and were at the root of the long running 'ethnic conflict.'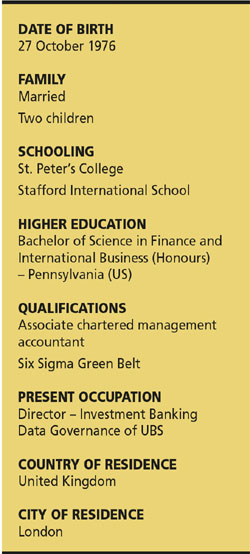 Q: How do compatriots in the United Kingdom view Sri Lanka?
A: The English view Sri Lanka as the tropical paradise that it is. The island is a preferred holiday destination due to its warm weather, serene beaches, scenic beauty and legendary hospitality.
Having introduced cricket to the country, Sri Lanka's accomplishments on the field also provide an added interest here. Due to the large number of Sri Lankans residing in the UK, most English people are aware of and sympathetic towards the predicaments faced by our people.
Q: What were your impressions of Sri Lanka on your last visit and how much has it changed from the past?
A: The quantum of change that has taken place in the country never ceases to amaze me during my inevitable annual trips to Sri Lanka.
Indeed, the change is quite palpable in Colombo if one were to consider historical landmarks such as Independence Square and Colombo Racecourse that have undergone transformations, as well as the new restaurants that have opened their doors for business.
And it felt wonderful to drive out of Colombo on the Southern Expressway to Galle, which has led to a drastic reduction in travel time.
Q: How do you view the brain drain – and why is there still no reversal of it?
A: Insufficient opportunities to challenge the educated and ambitious is a fundamental issue, coupled with the importance placed on 'who you know' – these are some of the chief reasons behind the brain drain.
The fact that qualified professionals can command substantially higher salaries overseas and the rapid rise in the cost of living in Sri Lanka have not encouraged a reversal of the brain drain.
Q: What must be done to entice Sri Lankans living overseas to contribute or return to their country of birth?
A: The exodus during my generation was a result of inadequate – or the absence of – higher education opportunities.
Twenty years later, as a parent, I might consider returning if the country can adopt demonstrable cultural and attitudinal changes towards equality, and provide a stable foundation for children in the form of an education system that would reach beyond secondary schooling and eventually, the prospect of realistic career opportunities.
Q: In your opinion, on what should Sri Lanka focus most in the coming decade?
A: It is time for the country to step up, shed the tag of being a Third World nation, and work towards reaching the levels of elite Asian hotspots such as Singapore and Hong Kong. A primary focus on eliminating corruption and achieving political integrity is necessary to rival such countries and territories.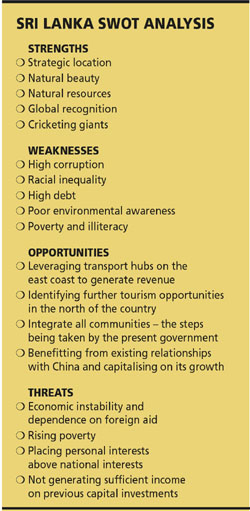 Sri Lanka needs to identify its own strengths and formulate sustainable policies in trying to achieve the targets it sets. Tourism is unquestionably an industry that would pay rich dividends if regulated and marketed overseas through the right channels. We have been blessed abundantly by nature and possess all the necessary ingredients to provide memorable holidays for visitors to the country.
Our focus should remain on how professionally we market ourselves and how we can come up with the right formula. A careful study of the needs of tourists would be of immense value and so will their provision at reasonable prices. We must also demonstrate to the world that we're capable of harnessing the power of a multicultural society with democracy and by creating equal opportunities for all citizens. And we must continue to build commercial relationships especially through established channels – as with China – and focus on sustainable economic growth.
The ambitious plan to transform Colombo into a Megapolis by upgrading infrastructure is highly commendable. This plan needs to be pursued by the vested authorities. A focus on such projects will benefit the country immensely.
Q: What are your hopes for Sri Lanka in the post-conflict era?
A: Sri Lanka has always been a country of unfulfilled potential. We did not capitalise on the window of opportunity that presented itself at the end of the conflict even though it was the ideal time for the nation to heal itself, and step towards sustained economic growth and prosperity. To succeed on any front, Sri Lanka must be successful in uniting all communities and bring national interests to the forefront.
– LMD