SRI LANKANS OVERSEAS

RETURN OF THE DIASPORA
Sonia Fernando presents a road map to woo Sri Lankan expatriates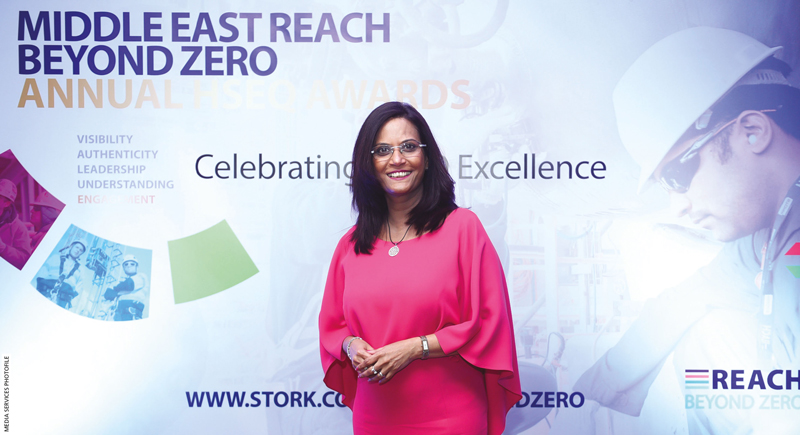 Q: What are your perceptions of present-day Sri Lanka in the context of the progress it is making in the post conflict era?
A: I feel a whole lot safer now compared to when there was a war in the island and security threats were always looming over us wherever we went during our previous visits. The ease and flexibility with which one can travel to the north and east of the country now is heartening.
However, we feel far less confident about the safety of our valuables and other assets or property. We have personally experienced – and also heard from others about – house break-ins and holdups. In addition to burglaries, wallet or jewellery snatching is common these days.
I feel that a more mature and selfless leadership would have succeeded in accelerating the country's progress following the end of war. Roadworks, infrastructure development, education, healthcare and nature based tourism are the areas that need to be focussed on most urgently.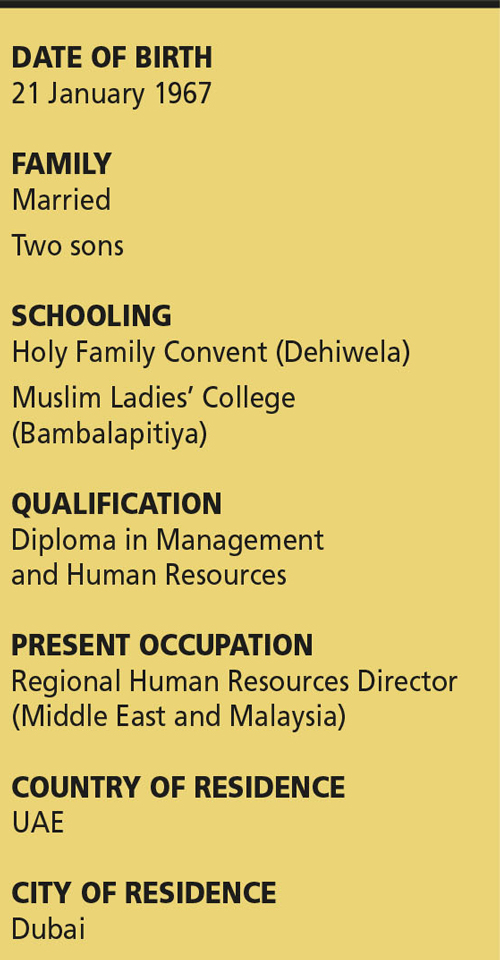 Q: How do citizens in your present country of residence view Sri Lanka as a nation?
A: The United Arab Emirates (UAE) has been home to me and my family for the past 25 years. It is a multinational and multicultural country.
We have taken every opportunity to promote the simplicity and beauty of Sri Lanka to all nationalities resident in the UAE.
Most people who have visited Sri Lanka return with rave reviews and say they'll definitely revisit – they recommend the country to family and friends as a perfect holiday or honeymoon destination. And they find Sri Lanka to be clean with beautiful beaches and the friendliest people. Most however, prefer to avoid Colombo as they find it to be congested.
Q: What were your own impres­sions of the land of your birth on your last visit – and how much has it changed from the past, in your view?
A: I'm very much a Sri Lankan at heart so I try not to be judgemental. The significant changes that we witnessed on our last visit include an unrealistic rise in the cost of living and number of vehicles (especially three wheelers) on the roads.
It is beyond our comprehension how lower income groups or even the middle class in Sri Lanka are expected to survive given the high cost of healthcare and essential food items. It's also evident that the rich have gotten richer while the rest seem to be constantly battling to cope with the ever increasing cost of living and steep bills that need to be paid.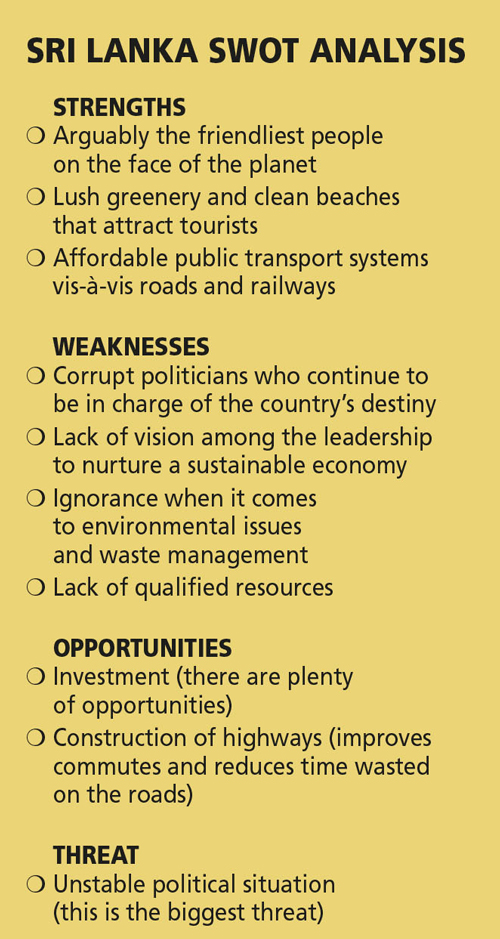 Q: How do you view the brain drain that has affected our nation for decades – and why is there still no reversal of it, in your opinion?
A: Sadly, Sri Lanka hasn't done much to retain its educated youth or seasoned professionals so that their talents can be utilised for the betterment of the nation. Safety, comfort, security, improved living conditions and better remuneration are the main reasons why educated individuals or professionals have left Sri Lanka.
Most of those who migrated on an experimental basis have made another country their permanent home. We often hear of famous Sri Lankan doctors, professors, actors, accountants, writers, performers, businesspeople and other experts who ventured out in the 1980s and '90s seeking greener pastures, and have gone on to adopt citizenship of other nations.
More relaxed dual citizenship regulations in Sri Lanka could be an added attraction for some of these individuals to return, and invest their talents and money in their motherland. The lack of proper infrastructure, dirty politics, and the high cost of living and healthcare will not lure these folks back to the country permanently.
Some will return at the point of retirement, after achieving their personal goals and financial targets. This is true in the case of my husband and me.
Q: So what needs to be done to persuade Sri Lankans living overseas to contribute or return to their country of birth?
A: Sri Lanka must offer more affordable healthcare or medical insurance options especially for the elderly. This is an amenity that's lacking in Sri Lanka.
It must open new investment opportunities by reducing the extent of political influence, which deters investors from bringing foreign currency and expertise back to Sri Lanka.
Furthermore, a more robust and ethically grounded education system will also be a great source of attraction for parents looking to return home with their children. Indeed, high quality and affordable education is a major concern for those who are thinking about returning to the country.
Q: In your assessment, what aspects should Sri Lanka focus on most over the coming decade or so?
A: Sri Lanka must improve the education system in government schools by leaps and bounds since not everyone can afford to send their children to the often overpriced international schools – the sheer number of such institutions that have mushroomed over the past few years has placed government schools in jeopardy of not being able to attract qualified teachers. Indeed, this compromises the quality of state education.
Strategic investments in the youth is what I'd like to see. Sri Lanka has so much talent yet so few opportunities because the overall system appears to be a failure.
– LMD