SLIC
SLIC Motor Plus Loyalty Rewards partners with Certis Lanka Home Nursing and Swift Care
Facilitates exclusive Health care and Home Nursing benefits for SLIC Motor Plus comprehensive policy holders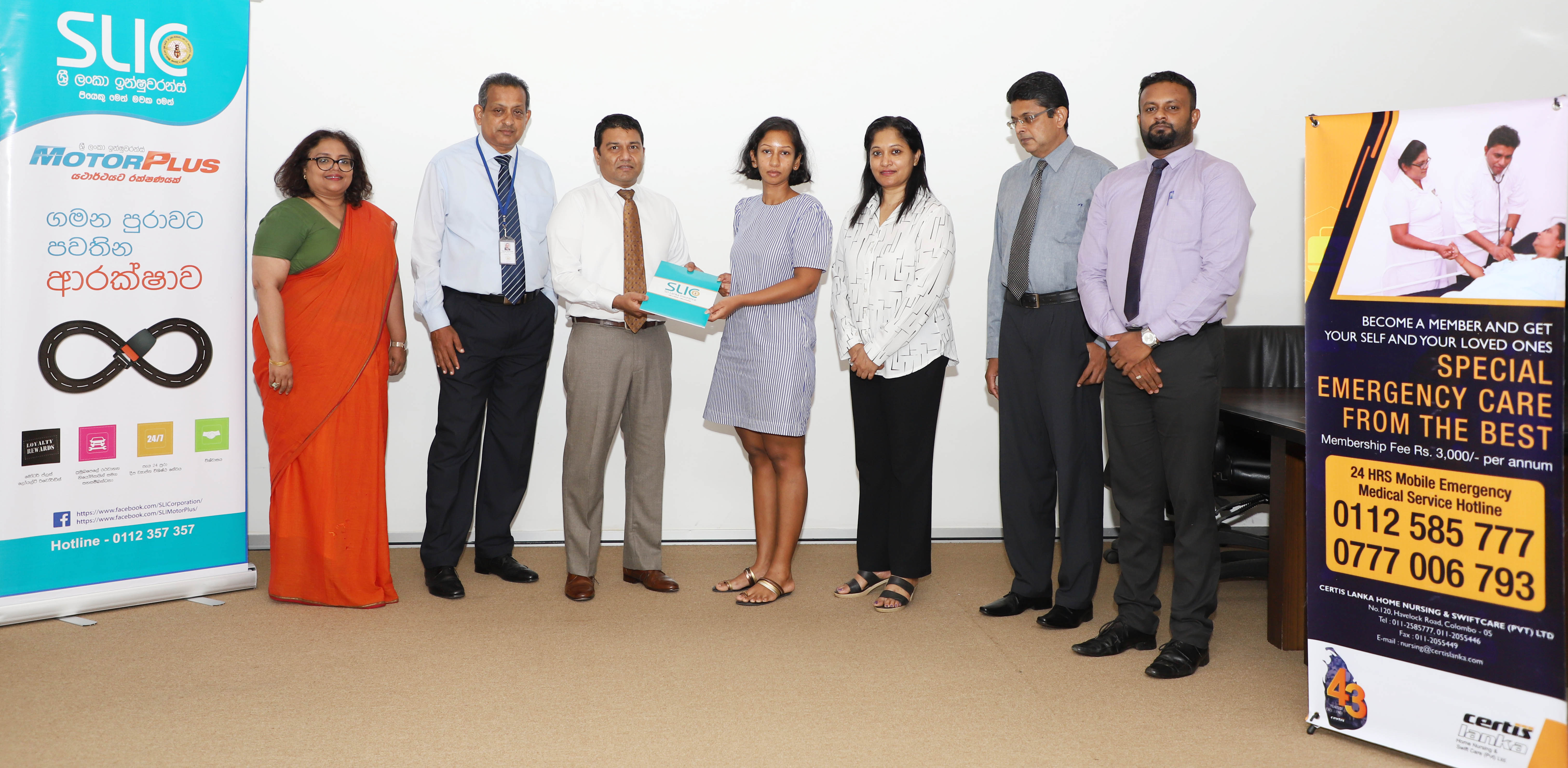 Colombo 06th October 2020:  Sri Lanka Insurance (SLIC) join hands with leading Home Nursing service provider Certis Lanka Home Nursing and Swift Care to provide exclusive benefits for Sri Lanka Insurance Motor Plus comprehensive policyholders under the Motor Plus Loyalty Rewards benefit scheme.
The exclusive health care benefits inclusive of doctor on call, nurse on call, ambulance services, 24 hours customer care, 5% discount on age care equipment, mobile physiotherapy /speech Therapy /Dieticians, 5-10% discount on lab tests excluding Asiri Hospital, Hospital OPD and inpatient services at discounted rates, 10% off on Standard Room rates, 20% off on luxury room rate only at Asiri Hospitals under the exclusive Annual membership fee of Rs. 3,000/- for the policy holders. In addition if the members require Home Nursing service that too can be provided on a daily or monthly fee.
The MOU exchange between two entities took place on 24th September 2020 at SLIC head office with the presence of Chief Executive Officer of SLIC Mr.Chandana L. Aluthgama, Chief Officer Business Development of SLIC Mr.Rukman Weeraratne, DGM – Marketing of SLIC Ms.Namalee A.Silva,Ms Minoli Wijesinghe – Executive Director, Ms Chathika Ranawana – Director /General Manageress,  Mr Shashi Arasanayagam – Manager – Sales & Marketing Mr Visanka Weerakkody – Asst Manager –Operation of Certis Lanka Home Nursing and Swift Care.
Sri Lanka Insurance Motor Plus comprehensive motor insurance policyholders can avail the unique benefits by presenting their comprehensive motor insurance card to Certis Lanka Home Nursing at the time of registration.
More details on terms and conditions can be obtained by calling SLIC hotline 011 2 357 357 or Cetis Lanka hotline 011 2 585 777/ 0777 006793.
Certis Lanka Home Nursing and Swift Care (Pvt) Ltd, is a subsidiary of CERTIS LANKA Group and has been in the health care service since 1992.With over 600 Nursing Assistants Certis Lanka Home Nursing and Swift Care set the standard for the Home Nursing sector and remains as the most dependable and reliable home nursing solution provider in Sri Lanka having ISO 9001:2015 and also voted as Great Place to work in 2018  & consecutive For 03 years.
Sri Lanka Insurance Motor Plus, the premier motor insurance in the industry is the no 1 vehicle insurance in Sri Lanka with innovative tailor-made insurance solutions and value added services, which include tie-ups with Sri Lanka's premier vehicle agents, unmatched trust and confidence , together with the best in island-wide 24/7 service.