SHIPPING INDUSTRY
TIME TO NAVIGATE REFORMS!
Rohan Masakorala suggests that our shipping and logistics be streamlined
Compiled by Yamini Sequeira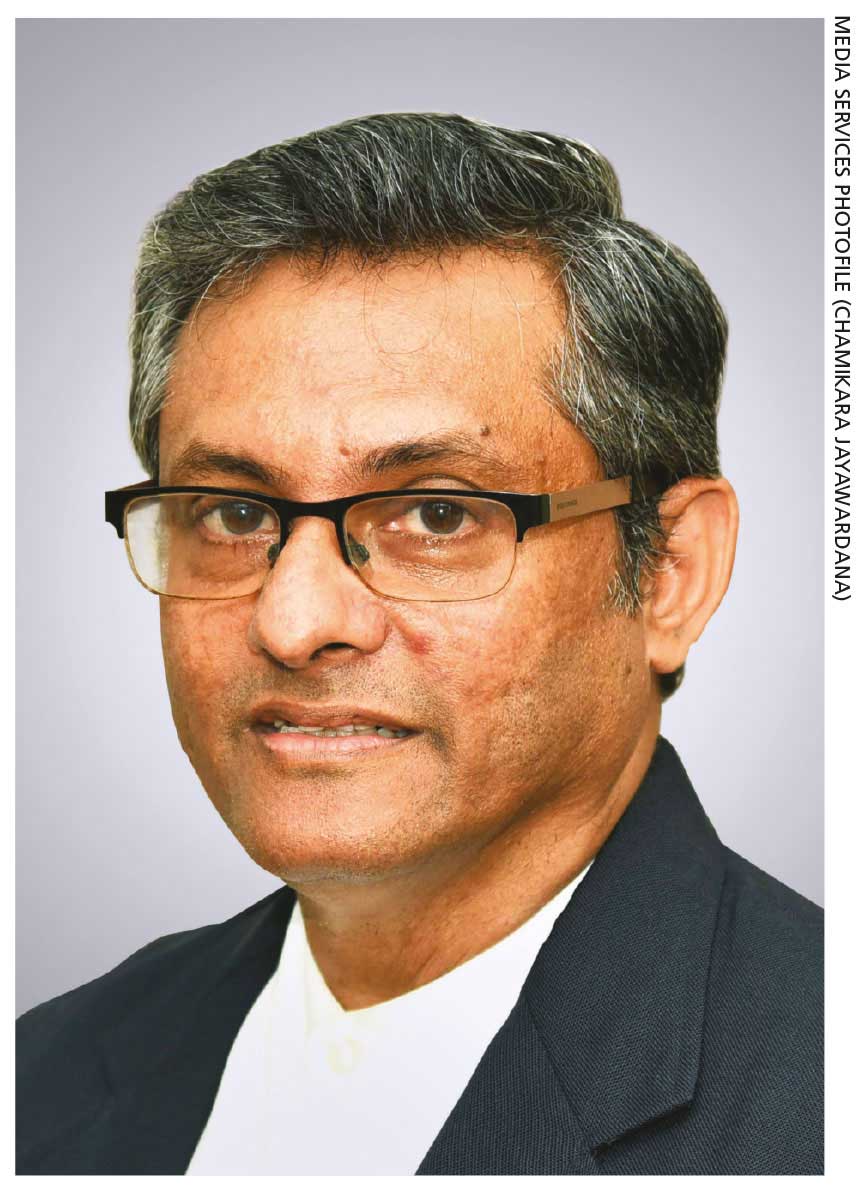 Q: How do you perceive Sri Lanka's shipping industry today – and the impact that COVID-19 has had on it?
A: It's at the crossroads due to delayed decisions and policy inconsistency. And it has continued to be a transhipment hub, being slow in its progress towards becoming a maritime centre due to restrictive investment policies, lack of focus and protectionism.
This has sent mixed signals to the international community – especially shipping lines that are looking for partnerships in global projects. The pandemic has badly shaken global supply chains and impacted vessel rotation, scheduling and capacity issues at the Port of Colombo too.
Overall however, the impact on the transhipment business in Colombo has been minimal. Due to the global situation, freight rates have skyrocketed and pandemic related issues are expected to carry over into 2022.
Q: What changes are there in the shipping industry – both locally and globally – as a result of lessons learnt from the pandemic?
A: It seems that global supply chains were depending on more than 40 percent of their connectivity from China, which is what set off the initial disruption.
Today, international trading communities are learning to deal with this supply chain disruption, and looking for solutions for both shipping and logistics – such as the increased adoption of technology, and movement to distribution and fulfilment centres to manage inventory.
Nearshoring is also being discussed and it's estimated that around US$ 150 billion worth of trade shifts will occur by businesses already in China.
Q: Do you have restructuring in mind, which will benefit the industry?
A: Yes, Sri Lanka really needs to attract foreign shipping and logistics brands to be here as owner operated investments, and not remain in a majority agent operated climate. This requires a 100 per cent liberal investment environment for shipping and logistics.
We need to change the Merchant Shipping Act No. 52 of 1971, and modernise it with multimodal and logistical legislation. This will be the first step in restructuring the shipping and logistics ecosystem, which needs to be on a par with Singapore and Dubai if we are aspiring to become a global hub.
Q: How has the Sri Lanka Ports Authority (SLPA) performed and what are your suggestions to streamline its operations?
A: The SLPA was also affected by the pandemic in 2020 but recovered in 2021 although it saw a slight reduction in transhipment the previous year.
The chief problem that the Port of Colombo faces is the delay in bringing in ultra-large container ships since there's only a limited capacity for such vessels at the Colombo International Container Terminal (CICT).
Colombo needs to urgently build the East (ECT) or West Container Terminal (WCT) at an accelerated pace as we're already losing mega carrier callers. If this issue isn't addressed immediately, there will be long-term implications for SLPA's core business. At least two more deep draught berths are also urgently required within 12-18 months.
Q: Is the lack of ease of doing business an obstacle for foreign investors – and if so, what hurdles would you like to see removed?
A: Business activities need major reforms including total automation, simplifying and reengineering processes, and implementing the trade facilitation agreement signed in Bali a few years ago.
South Asia in general has been performing badly in key competitive indices and Sri Lanka too hasn't done well on the logistics performance index. Perceptions of such indices will make or break the country's image and impact investor sentiment. We need as many multinationals as possible to invest and build maritime and logistics facilities to make it a true hub.
Q: Do you believe Sri Lanka can reach its potential as a shipping free zone?
A: There's potential but the relevant policies aren't being implemented soon enough due to political interference and domestic protectionism arising from vested interests. Under these circumstances, geography alone won't suffice.
Although it was the first in South Asia to be opened up as a free economy in 1977, Sri Lanka has failed to fully embrace the free market concept in the shipping industry and logistics sector.
Unionisation, politicisation and domestic close circuit lobbies have continuously derailed the reform process. As a result, potential large-scale investors have invested in other countries in the region and pumped in billions of dollars, creating greater competition for Sri Lanka.
Q: How can the Hambantota International Port be optimised?
A: The port is now operated by a Chinese company. It will have its medium to long-term plans to operate with multiple services, and bring in new business partnerships that include bulk, breakbulk, gas, roll-on/roll-off ('ro-ro') and container ships, as well as establish a free trade zone.
It will also have the ability to attract logistics and distribution businesses to operate fulfilment centres.
Energy is another sector in which Hambantota will be able to compete with regional ports. In the medium term, the Port of Colombo may have to compete with the Hambantota International Port.
The interviewee is the Founder of the Shippers' Academy International and Chief Executive Officer of the Shippers' Academy Colombo (SAC)