PUBLIC RELATIONS

Nevindee Amarasinghe
THINKING OUTSIDE THE BOX
Sri Lanka's public relations landscape and what the immediate future holds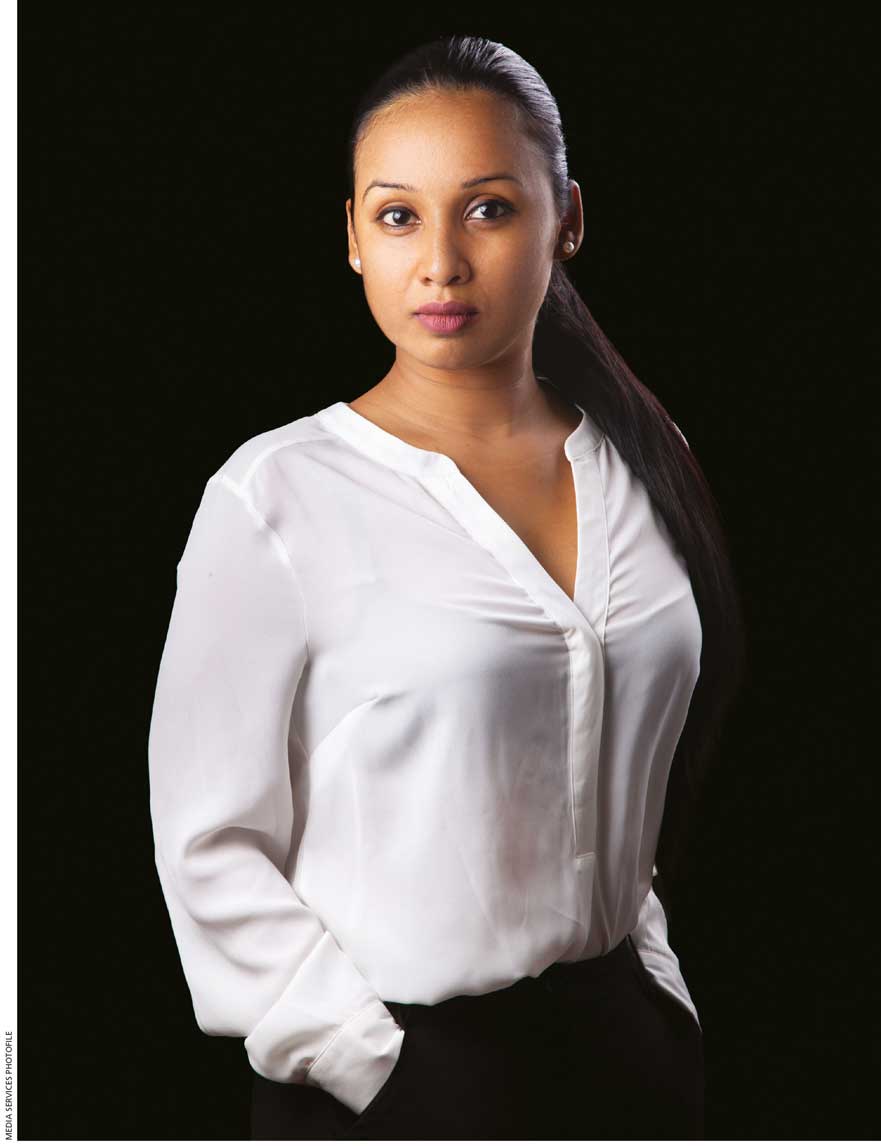 Define the role of public relations
PR is about building, maintaining and managing the reputation of an entity with a little storytelling.
Importance of PR in the business arena
It's important because public relations is what shapes people's perceptions in a way that adds value to business growth and brand development.
Overview of the public relations profession today
It's not about closing a sale; rather, it's about building long-lasting relationships with all stakeholders.
Barriers to the sector's growth in Sri Lanka
Mainly a lack of knowledge.
Scope of the PR professionin Sri Lanka
It's a niche market with the potential to grow and become a large-scale sector.
Future of the local public relations landscape
There's so much room for improvement if the right strategies are in place and proper etiquette is observed.
Opportunities for growth in the PR sector
Currently, the bar has been set rather low for new entrants. Above all, the talent pool needs to expand and that alone will decide where the sector is headed.
Three strengths of the sector under the present circumstances
Dynamic cultures, forward-moving thinkers and innovation through strategic thinking.
Three weaknesses of the local PR arena
A lack of resources, as well as outdated infrastructure and thinking paradigms.
Three evolving consumer trends or behaviours
Accelerated digital consumption, increased demand for transparency and dependence on electronic word of mouth advertisements.
Examples of the last mentioned
Reviews, influencers and user generated content.
Main impacts of COVID-19 on the PR sector
Forced innovation and accelerated digitalisation are the main impacts of the pandemic.
Role of strategic communications in brand development
Influencing attitudes and behaviours, and discovering new market trends.
Achieving credibility in public relations
Gaining credibility is not an instant once-off matter – it has to be earned over time through a combination of factors.
What can be done to enhance PR's credibility
Endorsements by credible influencers and demonstrating credibility through active conversations make for a good start.
Global public relations in a nutshell
Much larger than we can imagine – and yet, it is finely balanced between emotional and rational outcomes.
Difference between 'local' and 'global' in a few words
There's a considerable scarcity of resources locally – especially technology – when compared to the global scenario.
Impact of digitalisation on the sector
It is drastic and unprecedented – and therefore, a sophisticated digital strategy is now a 'must do.'
Prospective new customer segments
SMEs, NGOs and high profile individuals.
Main threats to the sector
Outdated technology, budgetary constraints compared to unrealistic expectations and 'inside-the-box thinking' are affecting PR.
This can be overcome by
Public relations constantly redefining itself and moving against the tide.
Impact of the digital age on Sri Lanka
People's social, economic and political lives have changed forever across the world – and Sri Lanka is no exception.
Effect of social media on the world at large
Although social media is blamed for creating fake news and other false impressions, in reality it's a game changer.
Future of Sri Lanka
We can be optimistic about the future of our island if each and every one of us thinks about the consequences of even the small things we do.
Areas for improvement by professionals
Numbers and analytics, crisis management and familiarity with marketing fundamentals.
Competition drives innovation
Yes, competition is what drives creativity and innovation – it's a case of innovate or die.
Productivity is affecting industrial and economic growth
Yes – especially in the age of social media, a lack of focus results in lower productivity and its compound effects ultimately harm the entire economy.
Corruption is affecting industrial and economic growth
Yes, unethical behaviour creates an unfavourable environment for growth.
The sector in five years' time
Novel media, new generations of consumers, emerging industries and innovations, the public relations sector is always changing and evolving.
Your mantra for success
Confidence first
– Compiled by Isanka Perera
Nevindee Amarasinghe is the Founder of Good PR