SEYLAN BANK
Seylan Bank reports 11% year on year growth in 1Q 2019; records Profit-After-Tax of Rs. 903 Million
Seylan Bank made a steady start in 2019 by posting a Profit after Tax of Rs. 903 Million in Q1 despite less than ideal market conditions.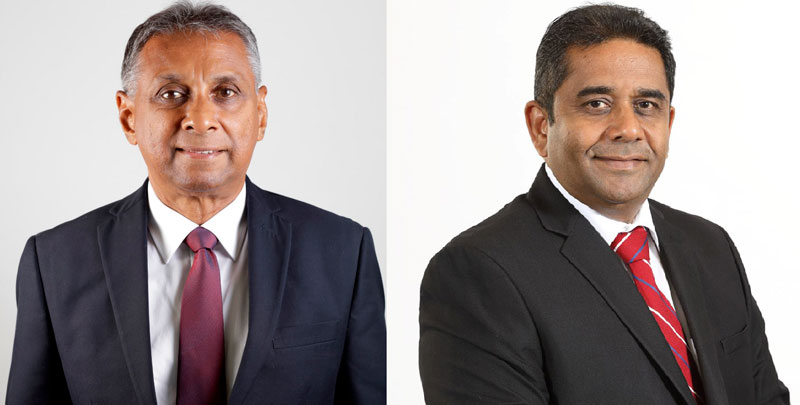 Net interest income increased by 5.17% during the 1Q 2019 while net fee and commission income from core banking activities witnessed a decrease of 2.92% to reach Rs. 966 Million in 1Q 2019 as compared to Rs. 995 Million for the comparative period.
Other income captions comprising net gains from trading activities, fair value changes of financial instruments, gains on foreign exchange transactions and other operating income were reported as a net gain of Rs. 368 Million compared to net gain of Rs. 358 Million in 1Q 2018.
Impairment charges for the period reached Rs. 589 Million which is a 40% decrease as compared to a charge of Rs. 982 Million in Q1 2018 which reflects the improvement in portfolio quality as at end Q1 2019 compared to the corresponding period of the previous year.
Total expenses recorded an increase of 6.76% from 2,988 Million in the 1Q of the previous year to Rs. 3,191 Million during the period under review. Expenses growth was witnessed by investments made in IT and infrastructure, upgrading and refurbishment of branches and staff benefits.
The loans and advances portfolio of the Bank recorded a marginal growth of 3.26% to Rs. 337,533 Million during 1Q 2019 amidst rising interest rates. The growth in credit was driven primarily by term loans, refinance loans and revolving import loans.
The overall deposit base recorded a marginal growth of 2.65% to Rs. 367,053 Million by 1Q 2019 while Bank's CASA ratio (Current and Savings) stood 28.81%. Further the total Time Deposits increased slightly from 71.16% by end of year 2018 to 71.19% as at 31st March 2019 of the total deposits base.
During first quarter, the Bank's Earning Per Share (EPS) grew by 11.10% to Rs.2.39. Further the Bank recorded a Return on Average Assets (ROAA) of 1.11% and Return on Equity (ROE) of 10.24%. The Bank's Net Asset Value per share as at 31st March 2019 was Rs.95.10. Seylan Bank remained soundly capitalised, with the key capital adequacy ratios well above the regulatory minimum requirements.
Under the Seylan Pahasara project, which is one of the main CSR activities, the Bank has opened 6 more libraries during the first quarter which add up to total of 189 libraries in rural areas, especially in under privileged schools with the aim to nurture young minds.
The Bank opened two branches in Padukka and Godakawela which add up to 172 Banking Centres and 210 ATMs as end of 1Q 2019 in order to provide its customers with the best possible service at all times.