SERENDIB FLOUR MILLS
Serendib Flour Mills' dynamic Annual Sales Conference celebrates high achievers
Serendib Flour Mills celebrated the triumphs of high achievers in its dynamic sales force at its fifth Annual Sales Conference, which was held at the Airport Gateway Hotel recently. The event was held under the 2019 theme, 'Glory through Quality and Service' and witnessed an audience of approximately 175 consisting of senior management, heads of departments, sales force, and other invitees. The vibrant Annual Sales Conference has become a fixture in the company's event calendar and is eagerly anticipated as a platform on which to assess progress made during the year and to recognize and reward outstanding contributions and set the tone for the year ahead.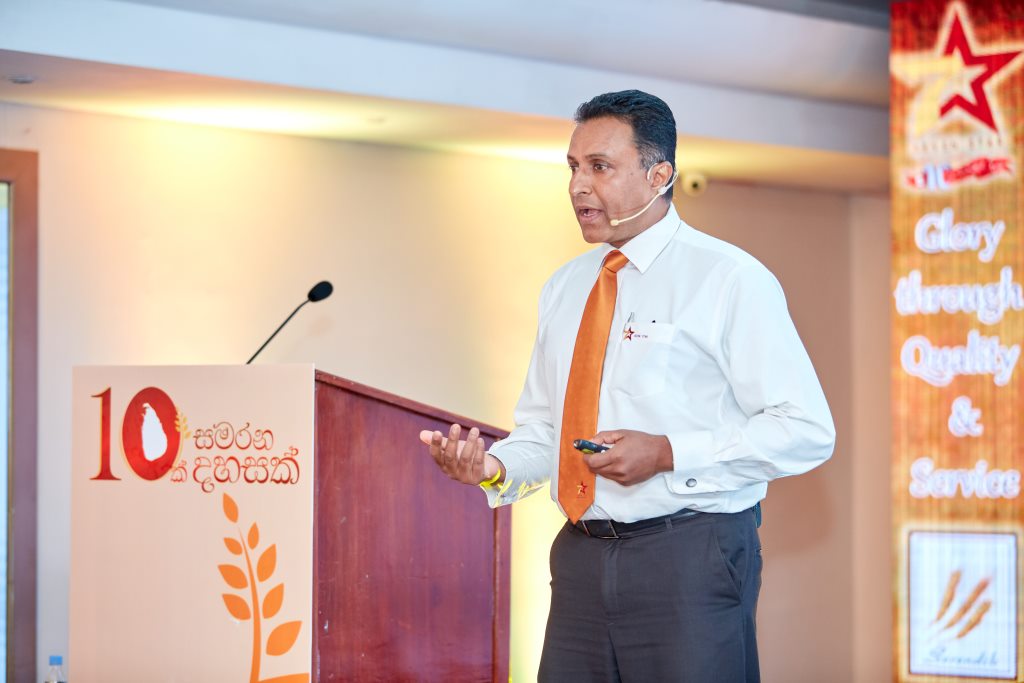 The highlight of the event was to recognize and reward the best performers for 2018.  Amongst the awardees were Area Sales Executive K.H.C Sanjeewa, who won the coveted 7 Star B2B Sales Executive of the Year Award for 2018, nudging last year's winner Asela Pushpakumara to second place. Asanka Noel secured the second runner up title. In the popular category, 7 Star B2B – DSR of the year 2018, Benadict Jabamalai and E.M.Rasika Prasad were declared the winners while R.M.Thanusha Lakshitha Rathnayake was placed 2nd runner up. Meanwhile, Nadeeshan Jayamanne bagged the 7 Star B2C – Executive of the year 2018 and Indika Wijesingha walked away with the 7 Star Technical Executive of the year 2018. The 7 Star B2C – DSR of the year 2018 was won by A.A.A.R.P.Amarathunga. The winners accepted the awards amongst thunderous applause and cheers from the audience.
During the course of the gala evening, senior management of Serendib Flour Mills congratulated staff on their efforts, which succeeded in making an outstanding contribution to the company's performance in year 2018. The CEO of the company, Mohamed Riyal, addressed the audience and spoke about the highlights of the year, while touching on future plans. On the joyous occasion, he said, "It gives me great pride to be able to celebrate our company's achievements with the entire team. The theme for 2019, 'Glory through Quality and Service' reflects the company's commitment to distinguish itself on the two pillars of Quality and Service, which will prove inspirational to the sales force, who have shown exceptional diligence and commitment to help the company achieve its targets. I look forward to yet another successful year of nourishing the nation with the support of the entire team."
Serendib Flour Mills started commercial operations in 2008 and despite insurmountable challenges, achieved unparalleled success in the last three years, reflected in its top line and bottom line numbers.