SEASONAL SHOPPING
Virtual Christmas Gifts
Ruwandi Perera is letting her fingers do the walking when buying presents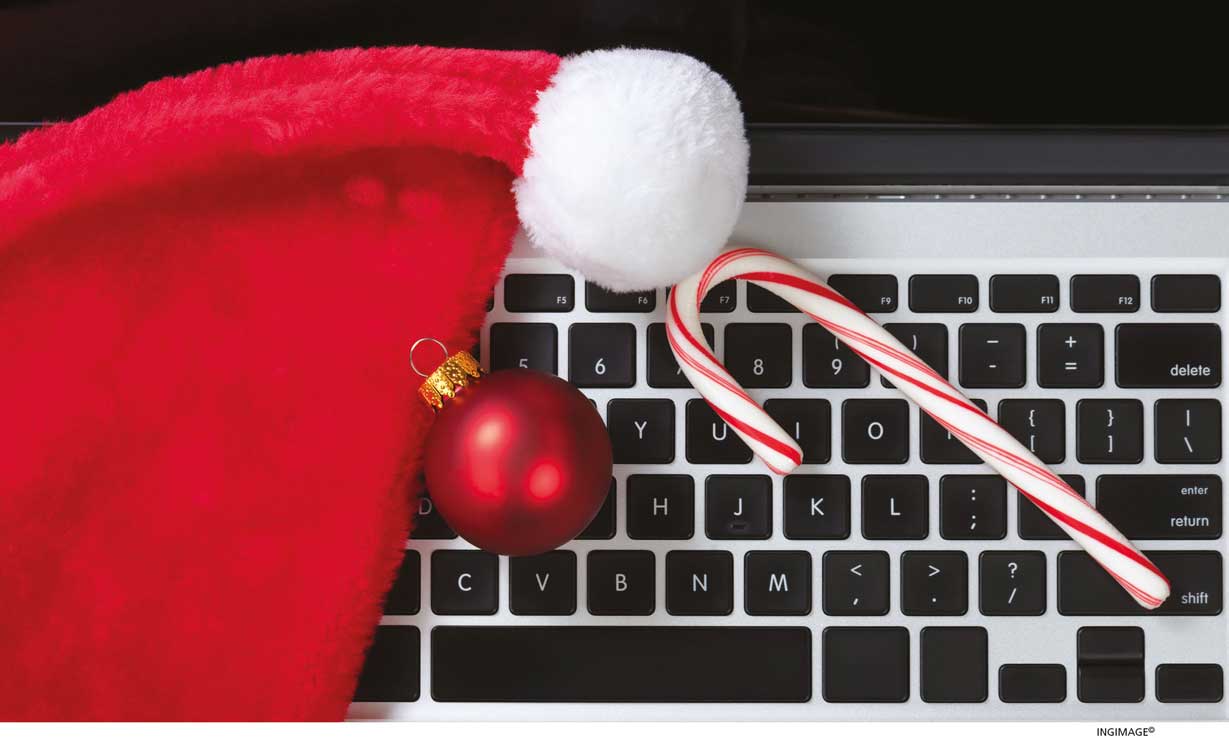 Many people get excited about Christmas from around October but shop for gifts only at the last minute. The pandemic disrupted this ritual in 2020, and it could well be that things will be the same this year too.
So it's likely to be another online shopping Christmas season!
And although industry experts have warned us about impending seasonal supply chain bottlenecks, this won't deter shoppers or vendors. For instance, toymakers have outdone themselves this year, and released their holiday lists well in advance with new and exciting toys lined up.
Toys featuring Pikachu and the gang are flooding the internet since we're celebrating Pokémon's 25th anniversary this year. Baby Yoda toys that were hot in 2020 are still in demand and we're seeing exciting tech items such as the Galactic Snackin' Grogu Animatronic making waves. Amazon launched its Toys We Love section well ahead of any holiday toys list, celebrating good old classics such as the Original Reversible Octopus Plushie with a twist.
Digital technology governs almost every aspect of our lives and gift giving is no exception.
While some parents and kids will be satisfied with shopping online for tangible toys, others are trying to elevate the 'phygital' experiences we've all been enjoying since undergoing a digital transformation during the pandemic. For instance, with TikTok on everyone's minds, there are a lot of toys designed to help kids create video experiences.
From a more child development and learning angle, parents can pick from an overwhelming range of 'science, technology engineering and mathematics' (STEM) toys that are hot on many lists this year. They range from gravity centred race tracks and make your own robot sets to kinetic modulation systems.
Even traditional toys like Rubik's Cubes are seeing technological facelifts these days. The HEYKUBE is a smart Rubik's Cube that remembers your moves and guides you, using LED lights and audio signals.
A cuter, fluffier and cheaper electronic toy option at Amazon is the Enchanting Hedwig Interactive Owl from Spin Master's Wizarding World: Harry Potter. Smarter than the snowy owl we've seen in the movies, this interactive plush toy needs you to speak softly to her – and she will reply with unpredictable lifelike chirps and hoots.
It's not only kids whose faces light up at the prospect of electronic gifts; adults too will probably swoon over smart, electronic and technological gadgets. With Apple releasing the iPhone 13, we're going to see many wish lists and shopping carts carrying the newest iteration of this iconic mobile. Gaming consoles such as PlayStation 5 and the latest Xbox Series X are also popular this season.
The Amazon Echo smart speaker is the perfect gift if you want to make someone feel like Iron Man. This speaker not only plays music and offers news updates but will also control your smart home appliances or any device you connect to it.
Facebook too has jumped on the gift bandwagon with its Portal Plus, which is a large integrated HD display featuring an adjustable tilt and a high quality audio system. It's the perfect gift for those who spend most of their day on work related video calls.
Semi-tangible gifts don't always come wrapped nowadays since web shopping and online present options enable you to gift semi-virtual experiences. For example, with many wineries offering virtual wine tasting sessions, you can now buy, gift and enjoy a host of vintages, from the comfort and safety of your home… in your pyjamas! Wines and pairings will be delivered to your doorstep, and you simply follow the session online.
Do you know that you can even gift a cameo experience to a friend from his or her favourite celebrity? Many stars including The Bachelor's Chris Harrison will create a 60 second personalised message for your BFF, helping you to outdo Santa when it comes to giving the perfect Xmas present.
Some people have moved beyond the notion of wanting to unwrap presents on Christmas morning, preferring to open them online or as soon as they receive them. They even opt for fully digital gifts such as Netflix gift cards or the next level high quality games from the Apple Arcade.
Cheap, easy, fast and sustainable – that's four wins in one click with these 100 percent virtual gift options. Online shopping was and has been a lifesaver during the pandemic. And we've never been more confident, informed and geared to click our way to overloaded shopping carts.
So have yourself that happy online experience and a merry Christmas to everyone!