SEA CONSORTIUM LANKA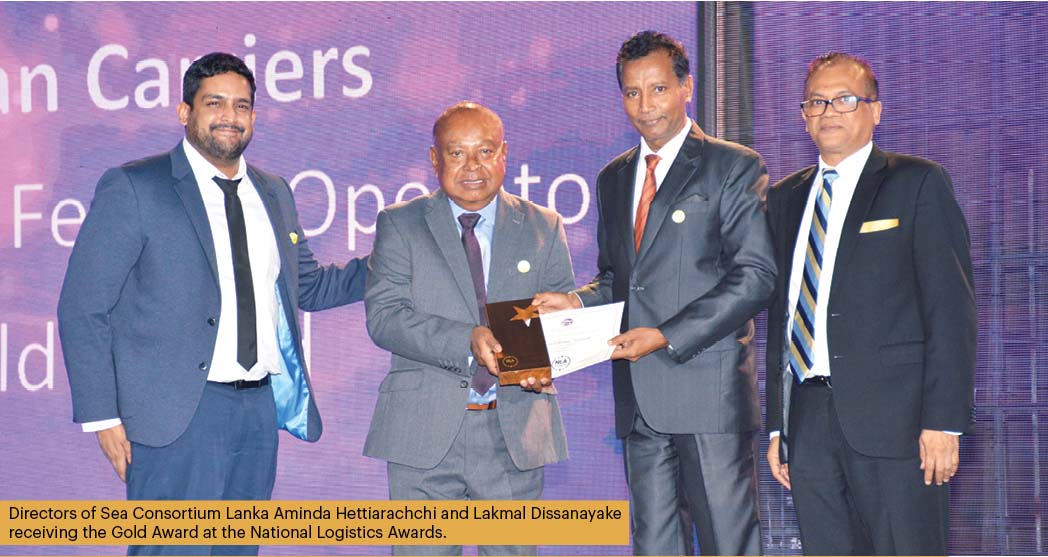 Q: What does it mean for your organisation to be recognised by the Sri Lanka Logistics and Freight Forwarders Association (SLFFA) at the National Logistics Award 2022?
A: It means a lot and we are grateful for this recognition and reward. During the pandemic, I believe, we were one of the most consistent service providers to Sri Lanka especially the Port of Colombo.
While some operators bypassed Colombo, we convinced our principals to continue maintaining their service levels and retain frequency to South India, East India, UAE and other long haul services without any interruptions or deviation. We had to suffer serious berth delays due to road transportation issues and staff absenteeism at the terminals but our commitment to the Colombo Port remains consistent.
However, this exercise was not cost effective. Local shippers didn't have sufficient empty containers for local export trade. At the request of the Ministry of Ports and Shipping, we repositioned thousands of empty containers on behalf of various Non-Vessel Operators and Main Line Operators at the Port of Colombo to assist local export trade. This happened at the expense of leaving behind some laden containers from various ports within our network. Very few people knew about these sacrifices we made but that was the level of our commitment to the local export trade.
Further, when terminals exceeded their capacities with transhipment containers due to blank sailings by other lines, we made special arrangements to clear Colombo Port's backlog with more than 10 additional sailings.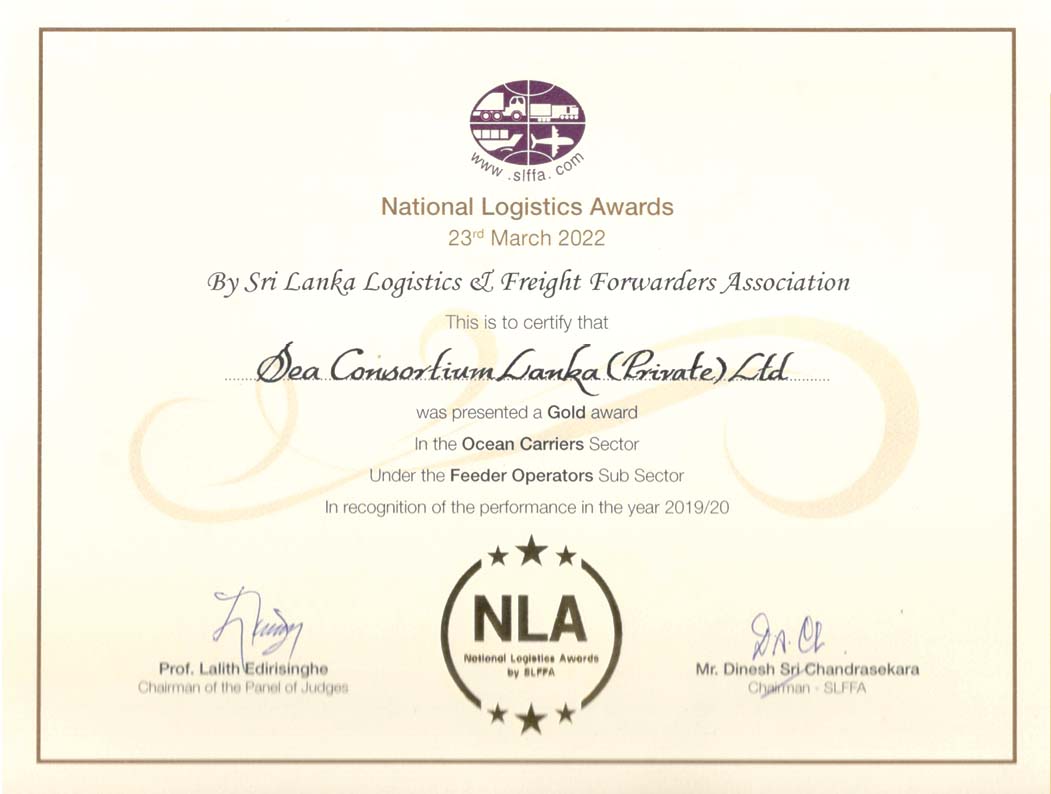 Q: How do you rate Sri Lanka's potential to become a logistics hub?
A: Geographically, we are a perfect location on the world map to become a very large logistics hub. Currently, we have inland container depots, freight stations, third party logistics and warehousing, inland transportation, entrepot, bonding, storage, free zones and facilities for Less than Container Load (LCL), Full Container Load (FCL) and Multi-Country Consolidation (MCC).
However, in my view, Sri Lanka is far behind compared to other worldwide logistics hubs such as Singapore, Dubai, Hong Kong etc.
We have a world-class port and a liberalised economy but that doesn't mean we are a great logistics hub unless and otherwise the red tape is cleared to enable ease of doing business. This can be achieved by following best practices with an effective road network and offering hassle free services to trade and customers by introducing public-private partnerships. We have the right people and the mindset but the lack of infrastructure facilities and support from government agencies are a major concern.
Sri Lanka supports the Belt and Road Initiative in the maritime silk route concept as it will further consolidate our position to become a major logistics hub in the Indian Ocean as well as integrate with other Asian markets. Consolidation, reducing operating costs and moving to the digital world by embracing its benefits are prime elements of a logistics hub's success.
In my view, the Hambantota Port, which is already on stream, will make a huge impact with industrial parks, bunkering, liquefied natural gas (LNG) carriers, warehousing and MCC operations, container handling, breakbulk cargo operations, ship supplies, outer port limit (OPL) services, ship repairs, passenger cruises and adding value to the pharma industry in next 2-3 years' time.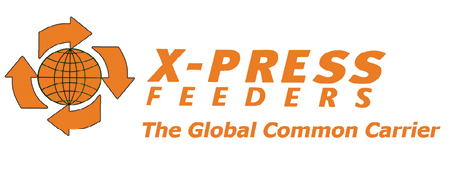 Q: How would you describe the competition; and what strategies do you employ to stay ahead?
A: We have been the number one feeder operator in the Port of Colombo for the last three decades on a continuous basis and since we have faced many challenges on every single trade lane, competition is not something new to us.
In 2022, X-Press Feeders handled more than 800,000 TEUs (Forty Foot Equivalent Units) at the Port of Colombo. The combined volumes handled on joint venture partner vessels, which is the total throughput, exceeded more than one million TEUs. Very few operators can achieve this milestone.
Our success lies in our diverse portfolio. In some sectors, we operate totally independently and in some trades we share vessels with competition similar to main line operators. On all trades, we have a far superior frequency compared to the competition.
Sea Consortium commenced its feeder business in Sri Lanka in 1982. Sea Consortium Lanka was established later in 1989. Our combined fleet consists of more than 120 vessels of which, 68 are fully owned and 18 new buildings are to be delivered before 2024.
We have entered into terminal service agreements in many ports and terminals. We offer fixed day sailings so that our customers can plan their shipments on a regular basis. Therefore, for obvious reasons, we have become the preferred carrier by choice since we are customer friendly, consistent and reliable.
We don't compromise on service quality and standards. This is a costly exercise but we consider it's worth the effort to maintain our image as a leading operator with over three decades of service.
"Consolidation, reducing operating costs and moving to the digital world by embracing its benefits are prime elements of a logistics hub's success"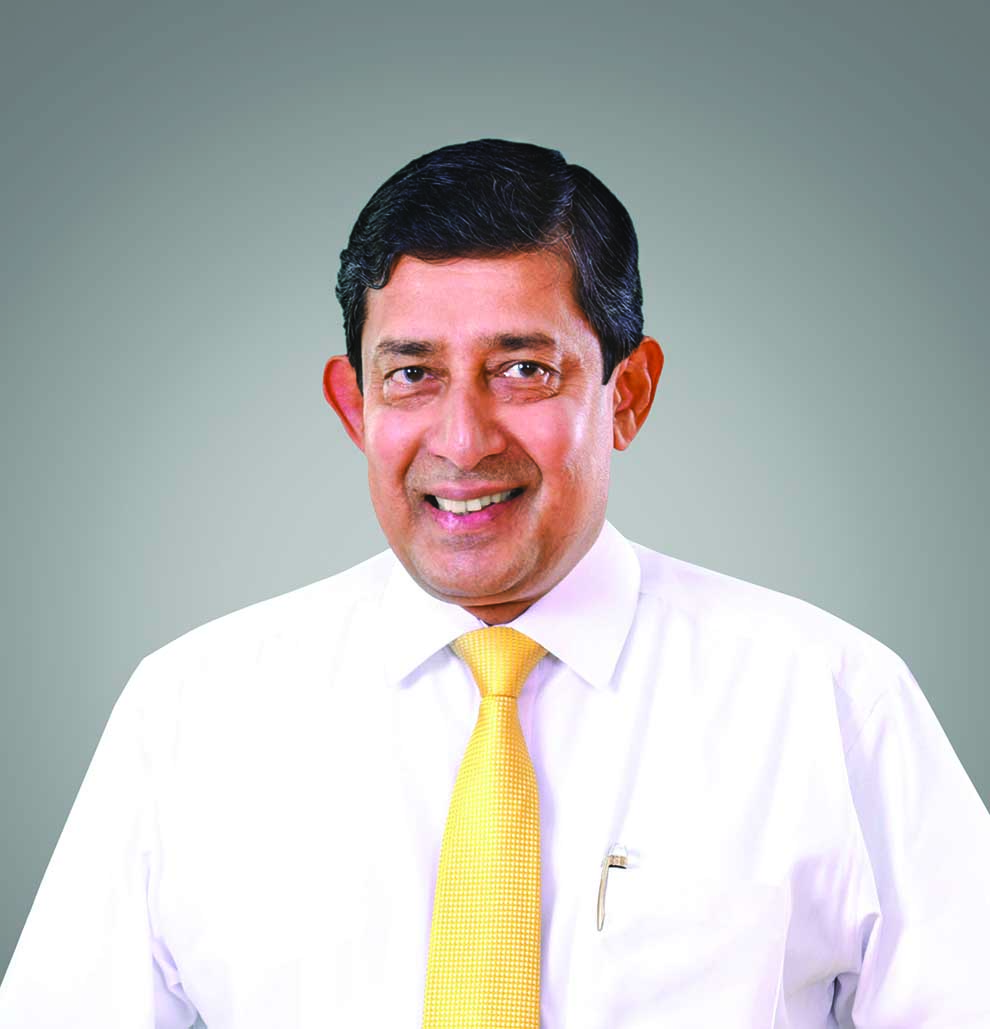 Telephone 2485400
Email gen@seacon.com.lk
Website www.setmil.com.lk