SAMSON INTERNATIONAL
Revolutionising the rubber industry in Sri Lanka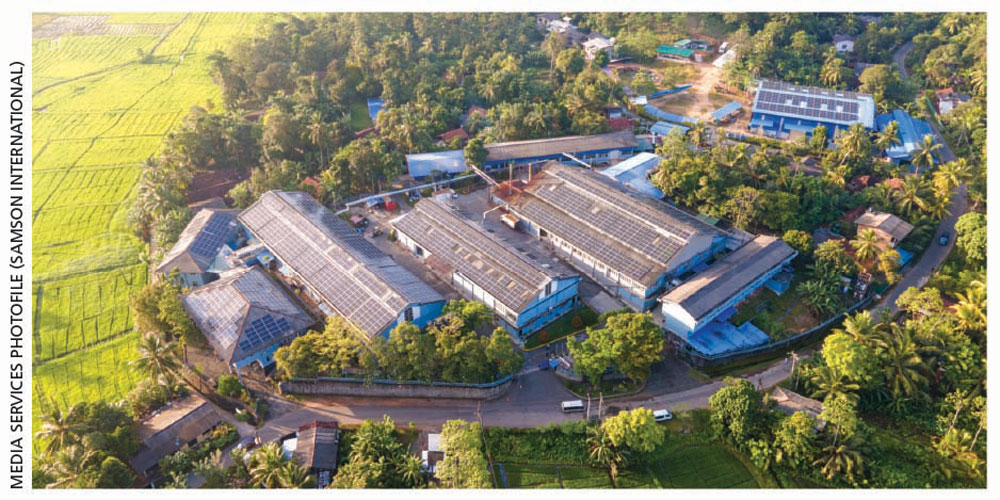 A leading polymer product manufacturer in the region, Samson International is a subsidiary of the DSI Samson Group. The company manufactures and exports moulded and extruded rubber products mainly to global markets while catering to the local market too.
Q: How does the company contribute to the national economy by bringing in much-needed foreign exchange?
Samson International commenced operations in October 1988, at a time when the open economy was firmly established in the country with the intention of taking Sri Lankan products to international markets.
Since its inception, the company has exported locally manufactured rubber products to countries around the world. At present, we export our products to over 30 countries and bring in much needed foreign exchange to Sri Lanka.
In the current operating environment, we need to not only earn foreign exchange from our exports but save it for our imports as well. Therefore, the company has begun locally manufacturing many rubber products that were previously imported.
Q: How would you describe the competition and what strategies do you employ to stay ahead?
Sri Lankan rubber products are facing stiff competition in international markets such as India and China. Therefore, we need to differentiate ourselves in order to stay competitive.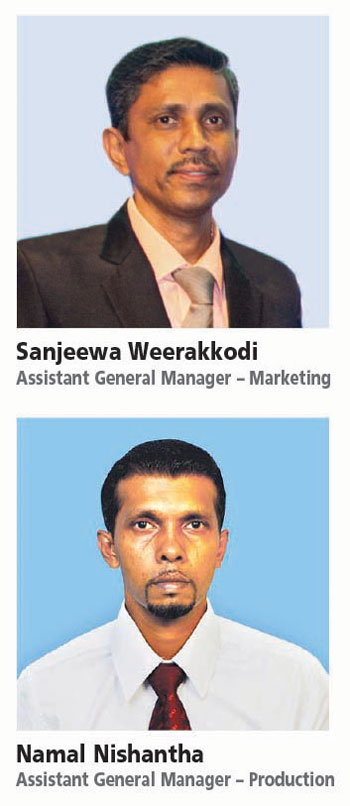 Our primary differentiator is product quality. We were the first rubber manufacturing company in Sri Lanka to obtain the ISO 9001 quality certification. And we also possess ISO 14001 certification for environmental management, ISO 50001 certification for energy management and the BSCI certification for business social compliance. In addition to this, we hold many product specific quality certifications from international organisations.
The company invests heavily in research and development to keep up with market trends and new technologies, and works closely with universities and government entities such as the Rubber Research Institute. We have our own R&D unit comprising academics and students at the University of Moratuwa to develop new products.
Our organisation is also a pioneer in environmentally-friendly rubber products in Sri Lanka, manufacturing many FSC and fair rubber certified products ranging from hot-water bottles to yoga mats.
Q: What sustainable manufacturing practices does the company adopt?
A: The sustainable and eco-friendly product category is the fastest growing in the world, and Samson International is one of the first Sri Lankan rubber product manufacturers to compete in this category.
The concept of sustainability comprises three pillars: economic viability, social equity and environmental protection (known informally as profit, people and planet). In this regard, our practice is to maintain the ideal conditions for human beings and nature to coexist in productive harmony.
We will achieve this through our aspirational goals of creating zero waste and by selling products that sustain our resources and the environment. At present, our rubber and PVC waste is less than three percent as most of it is recycled to create reclaimed rubber or non-pressure pipes.
Solid waste generated from our operations is segregated and disposed of with minimal environmental damage. Our factory's water purification system and noise levels are also within industry/regulatory norms. We strive to be a sustainable business that has a minimal negative impact on the environment, society and economy while meeting the triple bottom line objectives of social, environmental and financial performance.
In line with this, Samson International has invested Rs. 105 million in a solar project that covers 3,400 square metres of rooftops at our factory in Galle. The expected unit generation each month is 85,611 ± 5 percent kWh.
– Compiled by Avanti Samarasekera
INTERVIEWEE DETAILS
Sanjeewa Weerakkodi
Assistant General Manager – Marketing
Namal Nishantha
Assistant General Manager – Production
___________________________________________________________________________
COMPANY DETAILS
Telephone
913 783783/913 094469
Email
info@samsonint.com
Website
https://www.samsonint.com/
___________________________________________________________________________