SAMPATH BANK
Q: Sampath Bank was recently recognised by global and local magazines for its pioneering social responsibility initiatives… How does this encourage the bank's drive to sustainability?
A: Enabling the sustainability of existence across all the bank's stakeholders, from customers to the community, is engrained in our modus operandi. While awards encourage us, the real motivation comes from seeing our initiatives achieve fruition.
We were recently recognised as the best bank in Sri Lanka for Corporate and Social Responsibility by Asiamoney and ranked the market leader for Corporate and Social Responsibility by Euromoney. And we were estimated once more by LMD as the 'Most Loved Bank' for 2022 in its latest Brands Annual publication.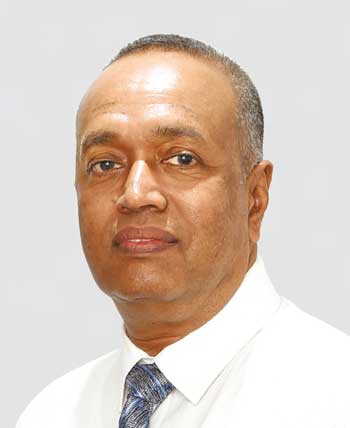 All three rankings are research-based, covering multiple data sources from the industry and client referees, attesting to our drive towards sustainability focussed operations.
Q: What is the bank's philosophy on sustainability?
A: For us, CSR does not mean corporate social responsibility; we look at it as 'corporate sustainability and responsibility.'
Being sustainable goes beyond philanthropic initiatives, for us: We do business ethically and look beyond the bottom line to be accountable for the country's – and its people's – social, economic and environmental wellbeing.
Sampath Bank addresses the root causes of economic, social and environmental issues, and not merely the symptoms. We are not philanthropy centred but focus on collaborative problem solving to solve community issues in the same sphere.
Further, our sustainability initiatives are tripartite in nature where we get contributions from the bank, 'Team Sampath' and the community. Finally, as a truly sustainable bank, we are driven to 'greening the finance' instead of spreading green finance – it's not only about providing funding but supporting customers to build green businesses.
Q: Can you share some details of the bank's flagship initiative 'Wewata Jeewayak'?
A: The thinking behind it is multifaceted. On the one hand, due to rural poverty and water scarcity, farmers cannot cultivate in the two traditional seasons. In the time of our kings, Sri Lanka had one of the most sophisticated irrigation technologies in the world – and it's time to modernise this ancient technology to solve today's issues.
'Wewata Jeewayak' is about identifying neglected or damaged tanks and getting the community's support to restore these to provide water for agriculture – whilst maintaining the local ecosystem and biodiversity. Tank restoration encapsulates multiple factors from protecting the natural environment to uplifting the community.
In addition to technical support from the Departments of Agrarian Development and Irrigation, we get the community involved in this restoration. Even after completion, we continue our relationships with the community for maintenance and support.
With 13 tanks successfully restored, we're now commencing restoration work on the Delikedali Wewa in Dambana to support a community of indigenous people who rely wholly on agriculture. We selected the tank because it is important that we uplift these communities to thrive in their habitats and preserve existence.
This slideshow requires JavaScript.
Q: Marine conservation is a key focus area for Sampath Bank… What initiatives have been taken in this regard?
A: The ocean sustains the entire planet; and coral reefs, which cover less than one percent of the Earth's surface, are some of the most diverse marine ecosystems, nurturing over one-fourth of all marine species. However, corals are fragile ecosystems that are rapidly declining due to pollution, global warming and increasing ocean temperatures.
Sampath Bank recently introduced a long-term marine protection programme named 'A breath to the ocean,' which has a sea-based component focussed on coral replanting and a land-based one concentrating on replenishing mangrove wetlands.
The project was kicked off this year in Mirissa where we collaborated with environmentally conscious entities to transplant living corals onto dying ones and provide a lifeline for Sri Lanka's marine life. In addition to technical stakeholders such as governmental bodies, we also get the wider public of fishermen, hoteliers and other community members involved.
For the mangrove restoration project, the bank has acquired one hectare of land in the marshy areas of Anavilundawa Wetland Sanctuary in the Puttalam District, and will be working on a long-term project to revive it to become a bosom of biodiversity.