RICH LEGACY
Deshamanya Abbas Akbarally
Akbar Brothers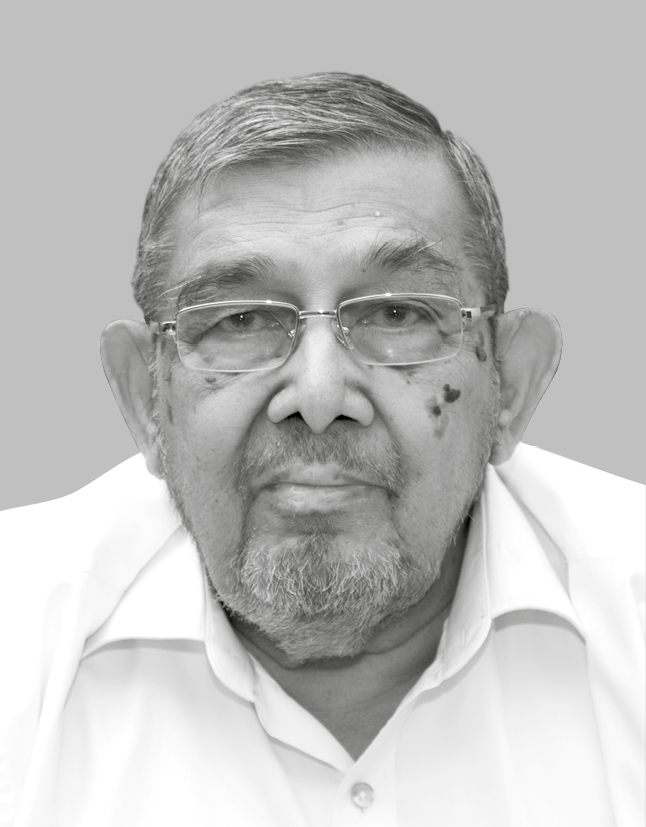 Abbas Akbarally passed away in 2020, just shy of celebrating 70 years in the tea trade and only a few weeks after celebrating his 87th birthday. Akbarally had been at the helm of the company he helped form on 1 September 1969, until his death.
He was once quoted as saying that "the main thing is integrity and honesty. Once the banks know that you are not going to take their money and go to the casino, they will give you the money."
They gave him the money. Akbarally wore honesty and integrity like a mantle. No casino ever held the appeal that growing a great enterprise had for him.
At the time of his passing, Akbarally was Chairman of Akbar Brothers, a company which has its roots in the tea trade that grew in popularity after the Great Blight destroyed the Ceylon coffee industry in 1880.
He began his career in 1951, working in the tea department of Hebtulabhoy & Company, a family establishment founded by his grandfather.
As industry and global demands grew, in 1969 Akbarally and his brothers broke away from their grandfather's firm to form Akbar Brothers; and within three years, Akbar Brothers was exporting to major tea markets in the Middle East and other parts of the world.
The firm is still owned and managed by members of the family and is Sri Lanka's largest tea exporter – testament to the calibre of his leadership and depth of his foresight.
Akbarally steered the company through the nationalisation of Sri Lanka's tea plantations in 1971/72, the replacement of imports with domestic production, the tightly regulated economy – which marginalised the private sector and drove many of Sri Lanka's tea farmers to Africa – and being forced to purchase tea from nationalised tea plantations that lacked expertise.
A man of prudence, he saw the merits of a diversified portfolio, and used the foreign exchange from the tea export business to enter the import market for tyres and cement. Keeping up with the times, he embraced the inclusion of renewable energy sources into the company portfolio.
There is much instruction to be received from the life and times of Abbas Akbarally but perhaps the most desirable would be to follow his example of doing business with honesty and integrity, qualities to which he ascribed his ability to raise capital.
Honesty and integrity builds trust in the individual: this was the simple formula he put into practice every day.
Abbas Akbarally: the integrity of an honest man.