CHANGE MAKER
Deshamanya Mahesh Amalean
MAS Holdings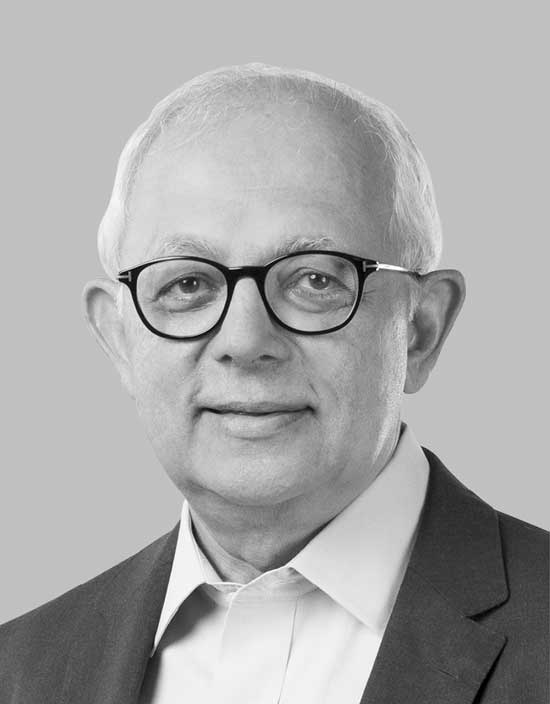 "I realised that the market conditions were changing," Deshamanya Mahesh Amalean has said in an interview, adding: "Sri Lanka embraced an open market economy and was one of the first countries in South Asia to do so, and our family business was just not ready for that."
Amalean who was working with the family textile business for seven years, came to realise that the task of accelerating their business' evolution was very challenging – he was dealing with people who were successful in a different environment and wanted to do things the way they were used to.
So he decided to "step out," – and founded MAS Holdings in 1987 together with his brothers.
The Co-Founder and Chairman of MAS Holdings soon discovered that the engineer in him enjoyed the creativity and possibilities of innovation in manufacturing, and embraced the opportunities the changing times were promising. And the rest, as they say, is history.
His passion has been in constantly considering the differentiator – "How do we make ourselves unique?" – and even though over the years, the answer to that question has changed and changed again, Amalean has welcomed the challenge as the most compelling advantages have emerged as a consequence at times.
Unabashedly progressive and unafraid to countenance change, Amalean, together with his brothers Ajay and Sharad, with acumen and resolve have grown MAS Holdings from an intimate wear manufacturer, to a global apparel and technology conglomerate.
A willingness to learn, to adapt and innovate, and to strive to be 'world-class in all we do' are the hallmarks of Amalean's visionary approach. And this in turn has led to the adoption of business philosophies that have driven the standards and quality of his operations to the excellence they have achieved.
What's more, Amalean has an idea for significant national change too: "This little country can be the best in the world." And he has made every effort to make that an enduring reality.
His vision has encompassed a nation, not merely an industry. He has brought change to the communities that surround his opera-tions, growing them as he grows his business empire, sharing success and largesse, uplifting and upskilling, and providing life skills and livelihoods.
There are many who will stand testament to the change for the better he has brought to them, many who owe their personal success stories to the foundation and start in life he afforded them – for empowering and supporting communities is intrinsic to the business model he always envisaged.
Mahesh Amalean: making the change he wants to see.