REASSESSING THE WAY FORWARD
Q: What are your expectations of the business environment in the next 12 months or so?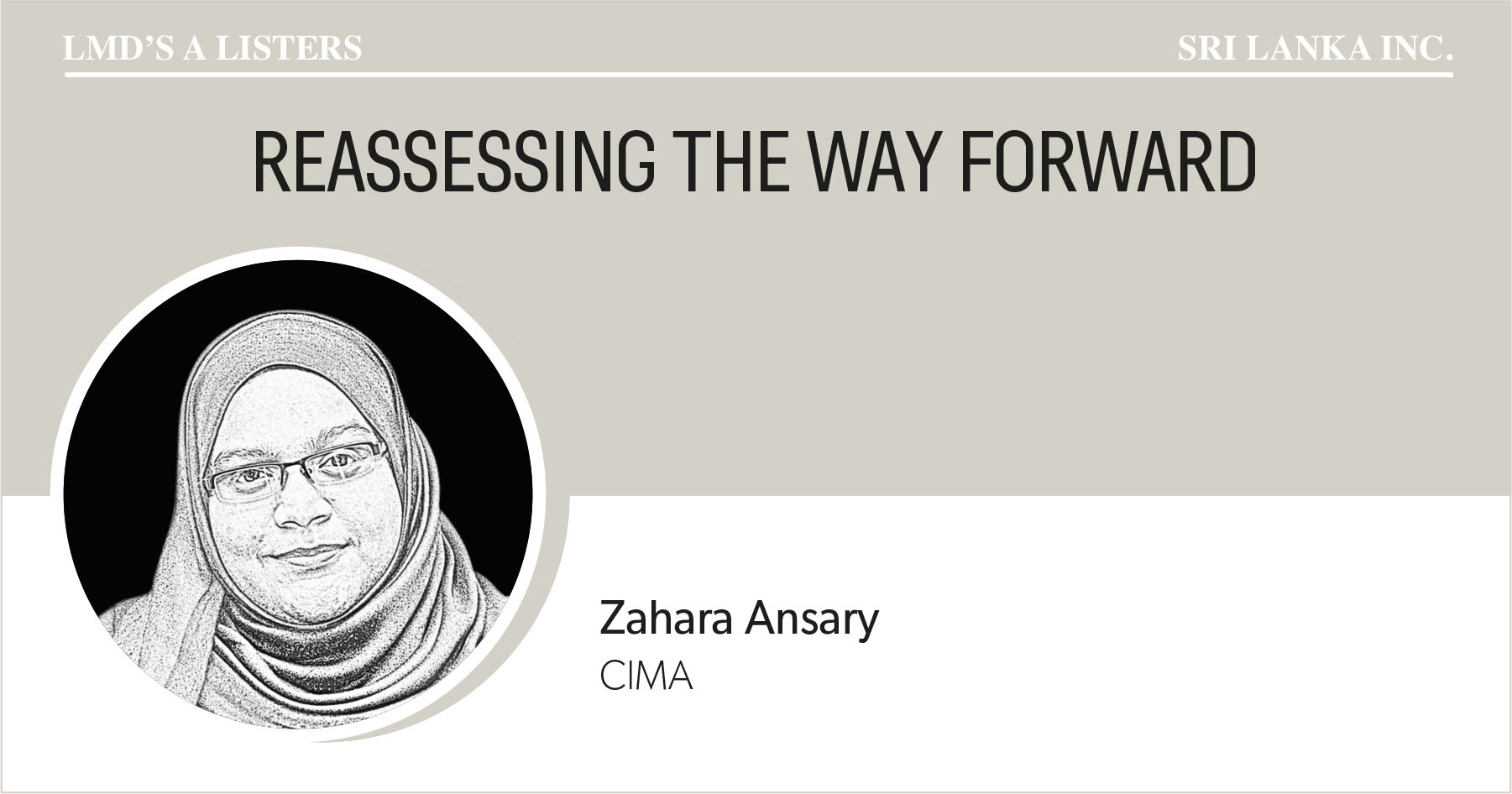 A: There is uncertainty out there with exchange rate fluctuations while the debt situation of the nation doesn't look too good either.
With the rising cost of living and multi-pronged concerns that our people face, times will probably be tough for the next year or two. Despite all this, I'm glad to see that businesses are looking to move beyond the current situation.
Alongside the initiative that Chartered Institute of Management Accountants (CIMA) began with the Ceylon Chamber of Commerce on the SME support expert panel, many similar projects were also launched by various professional bodies and hubs. We'll strengthen these initiatives to facilitate the nation and businesses to tide them over in these upcoming trying times.
Q: What can other organisations learn from management accountancy in the 'new normal'?
A: The impact of the pandemic is here to stay. Therefore, organisations need to constantly reimagine how they do business in the new normal. Amid the disruptions we face through automation, digitalisation and the health scares, businesses need to re-look at the way forward, and become more agile in their strategies and responses.
The traditional planning for an annum or three will no longer be realistic. Organisations need to move forward using forecasts and holistic (integrated) reporting. It's what we as management accountants do – seek new opportunities and transform our businesses. It is time that all organisations do the same.
Q: How is CIMA planning for the medium term given the 'new normal' era that is now upon us?
A: Despite the pandemic, we did quite well last year as education and skills development were the focus of many. Some of our products such as the CIMA Fast Track routes had the best ever intakes, not only locally but regionally as well. We are confident that this winning streak will continue.
In times when job security is uncertain, new skills and competencies come to the fore. Therefore, having a professional qualification like CIMA enables business professionals to be seen as relevant, knowledgeable and also supported by a global professional body.
We too have been mindful about supporting our local brethren. CIMA introduced a few initiatives to assist our members and students who may have had difficulties in funding their subscriptions while launching the first registration waivers in over a decade to help our fellow citizens.
I expect that we'll continue to do well this year too while supporting our students, members, partners, stakeholders and profession.