REAL ESTATE SECTOR
Compiled by Ruwandi Perera
CAUTION AMID THE CHAOS
Shehana Brahmanage discovers what real estate investors are looking for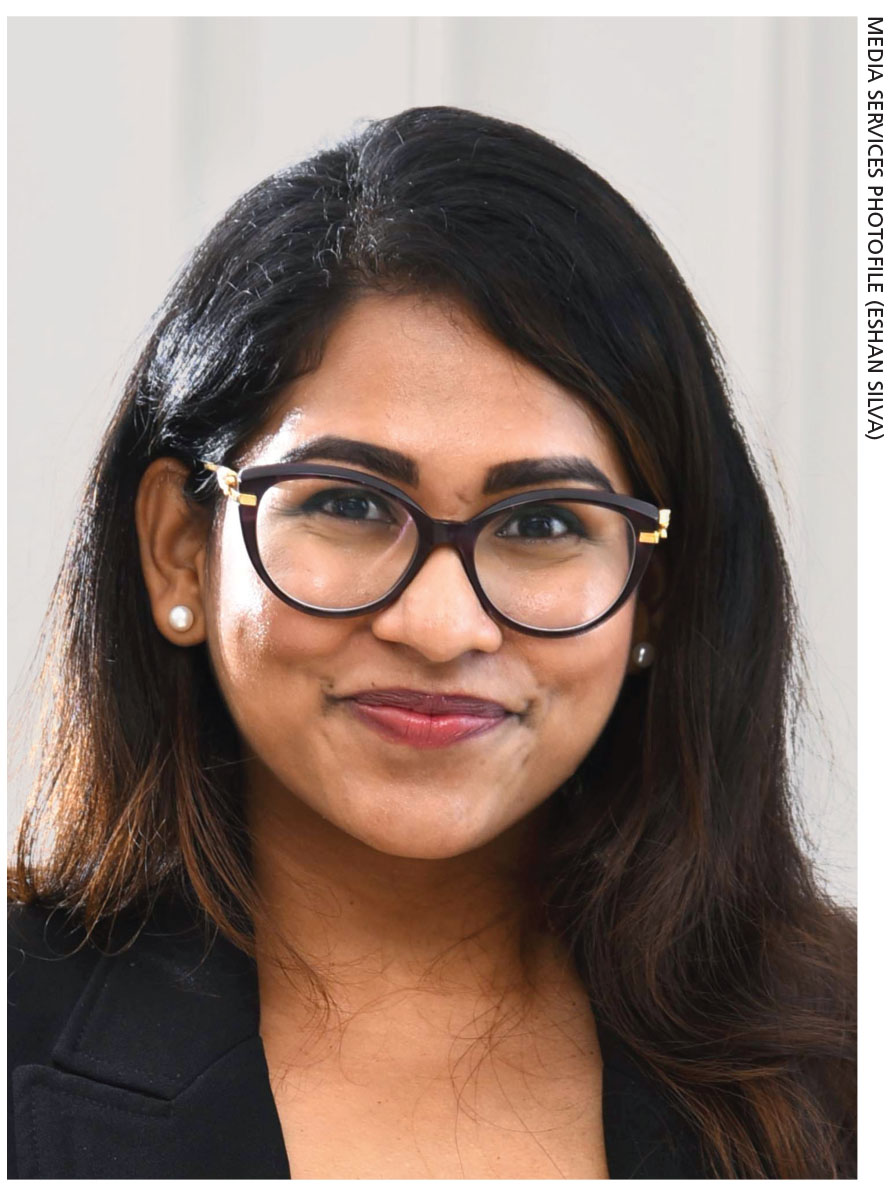 Q: Could you outline the most pressing challenges that the sector is facing today?
A: We're seeing very challenging economic times around the world; and in Sri Lanka, the real estate sector – especially the condominium segment – is facing tremendous pressure on multiple fronts.
The foreign exchange crisis, import restrictions, supply chain disruptions, rising building material costs and fuel shortages are making it difficult for developers to complete projects while managing labour issues.
Constant increases in existing taxes – and the introduction of new taxes – combined with political instability, interest rate hikes and rising inflation are also adversely impacting the sector.
The challenge for developers is building, maintaining work momentum and delivering on promises to customers amid these distressing conditions.
Q: What are the latest trends in the real estate sector?
A: Caution is the name of the game and we will not see any new developments in the foreseeable future. The completion of existing projects will also be difficult due to cost overruns.
However, there is a positive outlook from the perspective of buyers since real estate has become an ideal investment tool to hedge against rising inflation, and people are increasingly looking to invest in land, houses and apartments.
Furthermore, the recent government policy decision to grant visas to foreign investors and the depreciation of the rupee have resulted in renewed interest from overseas buyers, as well as the expat community – they are looking to invest in Sri Lankan properties.
Given that most properties in the market are still priced at historic and sunk costs, real estate is a valuable asset to invest in now.
Q: How have the pandemic and global events impacted the local real estate landscape?
A: Although the impact of the pandemic was experienced around the globe with cost overruns and construction delays, we had come to terms with working around these challenges.
Today, the sector is challenged by other events. The Russia-Ukraine war has greatly disrupted supply chains of construction materials such as iron, copper and nickel, which together with fuel have led to rising costs.
Many countries including the US, the UK and Australia are experiencing inflation at an all-time high due to excessive printing of money by governments to combat the impacts of the pandemic and Russia-Ukraine war.
To curb inflation, governments are increasing interest rates to control money supply. Global housing prices are falling due to higher mortgage rates and people are opting to rent rather than own property.
While Sri Lanka is susceptible to these global shocks, their effects will not be as pronounced here since there is an acute shortage of property stocks in the market. As such, it is still a lucrative investment tool.
Q: What advice can you give prospective customers?
A: Now more than ever, customers need to pick developers with a strong track record in delivering past projects; sector experience; and most importantly, financial stability. The latter remains a crucial aspect when deciding whom to invest your hard-earned money with.
Even during the civil war and the economic crisis we are experiencing today, the value of real estate always increases. The lowest form of risk today for buyers is purchasing bare land, or a house or an apartment that's completed or nearing completion – so that they can check the property, deeds and other essentials firsthand.
Buyers should be vigilant when considering investing in properties where construction hasn't commenced.
Q: What are the most significant aspects that businesses such as yours should be mindful of today?
A: Due to the uncertain situation prevailing globally and locally, developers have to be mindful when embarking on new projects since promised delivery amid today's market challenges can be doubtful.
They have to focus on handing over projects that have already commenced since it is company policy in many cases and pledge to complete all projects. As such, businesses would aim to complete existing projects by the end of the year or thereabouts.
Other businesses are currently proceeding with the construction of ongoing projects and most may well be on track to hand them over to customers despite the prevailing adverse conditions.
Maintaining an open dialogue with clients is also key in these challenging times.
Due to the unprecedented price increases for instance, we have had to pass on a small share of cost escalations to clients and also revise specifications due to the unavailability of materials.
When we informed our clients of this need, they responded positively. Ensuring open and transparent communication with all stakeholders remains important because completing a project calls for a team effort by the company, customer and contractor – now more than ever before.
With costs increasing constantly, pricing new projects isn't practical and construction is challenging. Businesses must wait for some level of market stability and focus on financial balance more than growth to complete projects which they have committed to.
The interviewee is a Director of Prime Group