PROSPECT OF EXITING FATF GREY LIST
Governor of the Central Bank of Sri Lanka (CBSL) Dr. Indrajit Coomaraswamy has expressed confidence that Sri Lanka will be taken off the Financial Action Task Force (FATF) grey list by mid-2019.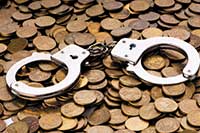 The FATF is an intergovernmental body established in 1989 to combat money laundering and terror financing. Sri Lanka was one of the countries identified to have an Anti-Money Laundering/Combating the Financing of Terrorism (AML/CFT) deficit.
Since November however, CBSL has made considerable progress in keeping up with the FATF action plan and strengthening the AML/CFT policy framework of the country with Coomaraswamy adding: "Moving ahead, several progressive policies will be adopted with the coordination of all stakeholders to deepen financial intelligence services."