PORT OF COLOMBO RANKED NO. 1
The Port of Colombo created history by being ranked world No. 1 container growth port among the top 30 container ports for the first half of 2018. It reached the top of a global maritime ranking for the first time, surpassing major Asian and European ports, as well as Dubai. The port recorded 15.6 percent growth in container handling and is also the best connectivity port in South Asia. It witnessed 6.2 million container operations last year.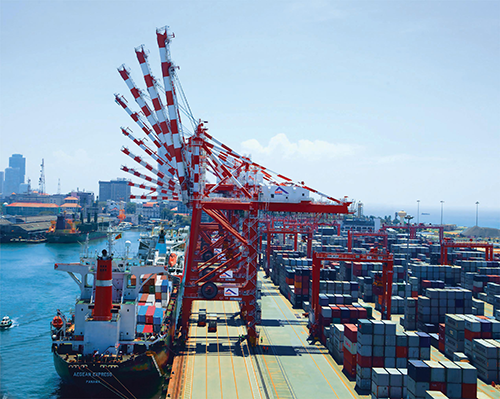 The three terminals of the Port of Colombo – viz. Jaya Container Terminal (JCT) under Sri Lanka Ports Authority, South Asia Gateway Terminal (SAGT) and Colombo International Container Terminal (CICT) – recently decided to collaborate and operate collectively to promote the port. This will not only minimise the total turnaround time of all container vessels but will also boost international maritime business.
The Alphaliner global port rankings placed Singapore second, followed by Guangzhou (China), Antwerp (Belgium) and Port of Xiamen (China).