POLITICS TODAY
THE 'WOOD'

FOR THE TREES
BY Priyan Rajapaksa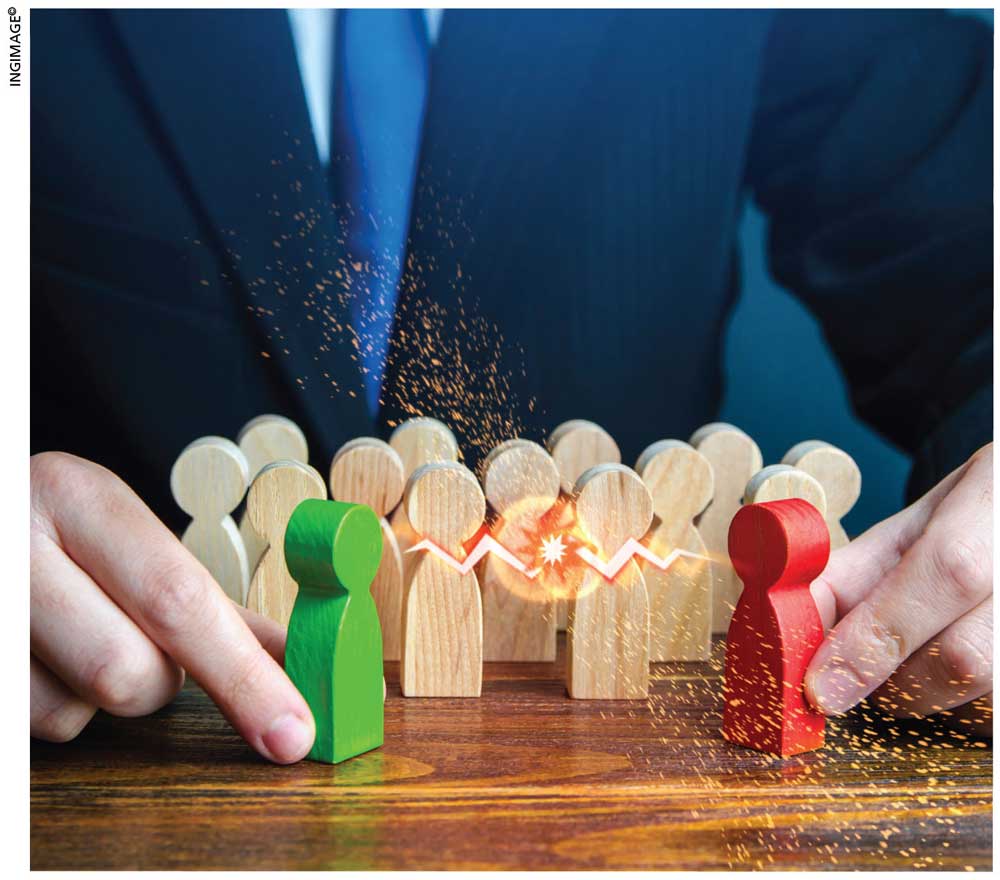 My heart well and truly sank when I heard that minister Michael Wood of New Zealand's Labour government had been asked to stand down by Prime Minister Chris Hipkins.
It's painful to write about this as I've known the politician in question reasonably well for some time and am saddened by this turn of events (I'm a low-level Labour Party member).
Wood's transgression would not be considered abnormal in Sri Lanka. In fact, it would have barely raised an eyebrow!
He is in contravention of the conflict of interest rule since Wood had not declared a minority shareholding (1,500 shares worth about NZ$ 15,000) in Auckland Airport, which has a market capitalisation of approximately 11.5 billion dollars.
Wood was advised to sell his shares and had undertaken to do so. If that was a transgression, Sri Lanka's parliament would have to bar most of its members and probably a majority of its ministers!
What followed was a trial by the public and media.
The newspapers in New Zealand are dominated by NZME., which owns the New Zealand Herald (Auckland) and Stuff (Wellington). It took over the operations of the Fairfax Group.
Here are some of the comments that appeared in the media…
"To me, Michael Wood is either so stinking rich that he doesn't know which trust he's stashed his cash in or he is just plain dis­honest. The latter, in my view, is much more likely when it came to his embarrassing performance over his Auckland Airport shares."
"Wood had been advised to dispose of his shares but for an unfathomable reason, did not."
"The Cabinet Office had reminded him 16 times to divest the shares and had discussed the matter with former prime minister Jacinda Ardern – but Hipkins (the new Prime Minister of New Zealand) was not informed of the ongoing issue."
So Wood stood down as minister – and then the bloodhounds began smelling blood and started sniffing further. More bandages and dressings came to light.
"Wood resigned from the cabinet for failing to disclose shares in Chorus, Spark and the National Australia Bank (NAB) held in a family trust. He had made or been involved in decisions in these companies/sectors."
"Department of the Prime Minister and Cabinet (DPMC) Chief Executive Rebecca Kitteridge, who has responsibility for the Cabinet Office, told MPs on Parliament's Governance and Administration Committee that Cabinet Secretary Rachel Hayward had written to Hipkins earlier this month to apologise for the oversight."
Kitteridge, who is one of the most experienced members of parliamentary staff, was roasted by Opposition MP David Bennett for remarking that the DMPC was a learning organisation.
"By the end of the week, the professional and chirpy yet inscrutable facade that he (Wood) meticulously maintains began to give way. In the house and elsewhere, he became more animated, clearly feeling the pressure."
A short discussion with the press in the corridors of parliament (a known ambush spot) was quite tense and Wood was visibly upset.
"And the prime minister is right; it is extremely difficult to understand how and why Wood acted as he has. There really doesn't seem to be any question of Wood seeking any financial gain, and anyone who knows him is dumbfounded and bamboozled in equal measure by these developments."
"But the rules exist entirely to protect the state from graft and ministers from questions of probity. It is why they are not optional. And the amount of money at play is not the issue – it's the principle."
Entitlement isn't a word that would have been ascribed to Michael Wood a few weeks ago. He is a diligent man who works hard and appeared to be continuously 'on' – and always alert to anything that might distract him from his clear and deeply held Labour mission.
"But sorting out basic paperwork that deals with conflicts of interest is neither onerous nor should it be at the bottom of the 'to do' list. Instead, it should have been the top priority. The rules must apply to everyone."
"In doing so, he has undermined the prime minister, who two weeks ago had to effectively personally assure the public that Wood was on the up and up. He wasn't. He's undermined his cabinet and Labour colleagues, and party members."
"There might be some scuttlebutt within Labour, especially in Auckland circles where Wood is popular, that Hipkins has nobbled a potential leadership rival."
In his defence, Wood says he works an 80-90 hour week and personal matters take a backseat. I believe him because his schedule is published in the local newspapers and he is always available.
Will I vote for him?
Possibly, yes. My ego will not allow otherwise since it would mean that I'm not a good judge of character. One can't abandon ship each time the wobbly political boat sways.
But I will speak with him at the next Labour Party volunteers meeting before I decide. A bonus is that the meeting will probably be held at my favourite Indian restaurant!