POLAND TODAY
POLISH

GRIT AND RESILIENCE
Monita Pesumal profiles the economic climate of a Baltic state located at the centre of Europe
Although it's wrong to stereotype, during a visit to Poland a couple of years ago, there was a common expression on most local faces – a lack of emotion and enthusiasm. You may think this was due to the gloomy weather but that theory doesn't quite make the cut, as I visited Warsaw in the summer.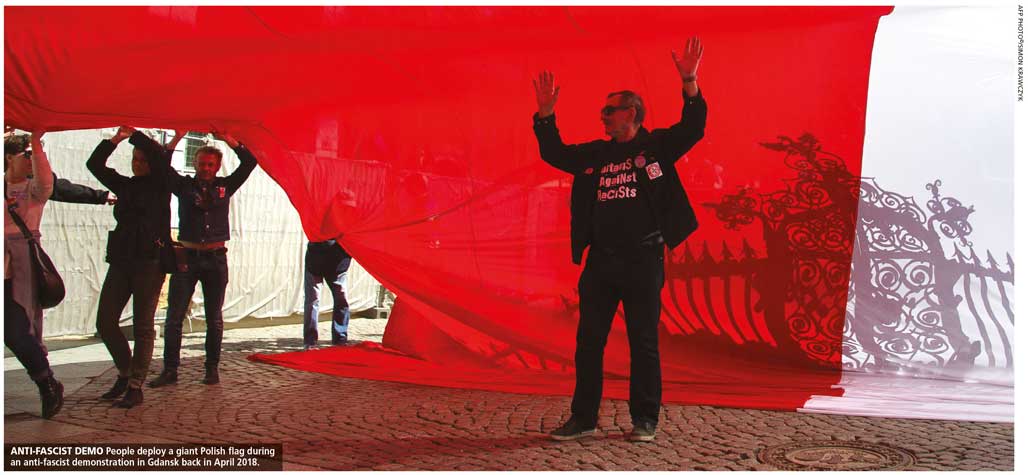 For want of a better word, let's call it 'resignation' for now.
Poland boasts the largest economy in Eastern Europe and is the sixth biggest market on the continent. It joined the EU in 2004 and has since rapidly caught up with the economic growth and living standards that other member states enjoy.
The Polish economy was the only one to emerge from the global financial crisis of 2007/08 unscathed and established its position as one of the most dependable economies in the Eurozone. These days, it serves as the 22nd largest economy in the world.
This year's Bloomberg Innovation Index – which was released in March – identifies the world's 60 most innovative countries. Poland was placed 23rd and advanced by two places since last year's ranking.
Poland's diversified economy is among Europe's least affected by the COVID-19 pandemic. Even though its economy was expected to grow by 3.1 percent in 2020, GDP contracted by 2.7 percent.
While the drop was substantially less than the OECD bloc's average of 5.5 percent, the decline was Poland's first output contraction in two decades. By comparison, in the UK, this figure stood at a mammoth 9.9 percent (the worst on record).
Unemployment rates have soared across Europe in what has been an unprecedented and challenging year, but the official Polish figures flexed only slightly and are the lowest in the European Union.
Poland is endowed with a steadily growing economy that places a special emphasis on innovation and technology development.
According to the World Bank, prior to the pandemic, prudent macroeconomic policies, effective absorption of EU investment funds, a sound financial sector, and better access to long-term credit fed into inclusive growth and poverty reduction.
The National Bank of Poland (the country's central bank) has projected that GDP is likely to expand by 4.1 percent this year. The growth in consumer and investment demand is backed by an assumption that the central bank's interest rates will remain low. In 2022/23, the Polish economy is set to witness 5.4 percent growth.
Poland's economy comprises agriculture, industry and services. The country is renowned for produce such as potatoes, fruits, vegetables, wheat, poultry, eggs, pork and dairy; and industries such as machine building, iron and steel, coal mining, chemicals, shipbuilding, food processing, glass, beverages and textiles.
Germany, the UK, the Czech Republic, France, Italy, Russia and China are Poland's main trading partners. The Polish Economic Institute (PIE) says that losses in British-Polish trade following Britain's exit from the European Union amount to an estimated one billion euros.
It explains that part of the losses are related to excess purchases made at the end of last year on both sides of the English Channel.
PIE notes that "British and EU importers built up reserves before the expected introduction of trade restrictions on
the border," and draws attention to a noticeable slowdown in trade with the UK in March. The hardest hit Polish exports were vehicle products, machinery and equipment, and electrical devices, it reveals.
The Polish diaspora is considered to be one of the largest and most widely dispersed in the world.
The Ministry of Foreign Affairs estimates that 18-20 million people of Polish descent currently reside overseas, mostly in North and South America, and Europe.
Meanwhile, the Baltic state's economy attracts investment due to its efficient and low-cost workforce, since doing business is both cost-effective and hassle free.
In a bizarre twist however, for the first time since 2004, the number of Poles living in the UK has fallen as about 100,000 have returned home since Brexit, according to statistics published in November last year.
Based on the Legatum Prosperity Index 2020 – which ranks 149 countries on a variety of factors includ-ing wealth, economic growth, education, health, personal wellbeing and quality of life – Poland is 36th.
The report states that the nation performs most strongly in safety, security and living conditions but is weakest in social capital. The main improvement compared to a decade ago came in the natural environment.
Poland's two leading cities were recently ranked among the top 25 future cities of the world. Wroclaw was ranked 15th while Warsaw came in at No. 20 in the Global Cities of the Future 2021/22 winners list.
fDi Intelligence writes: "Poland certainly appears to be punching above its weight and is upholding its reputation of having a well-educated workforce coupled with cost effectiveness."
So it's possible that those expressionless Polish faces I saw may well be the result of grit and determination rather than resignation.