EXTERNAL SECTOR
THE PATH TO RECOVERY
Shiran Fernando discusses the crucial role of the external sector in Sri Lanka's economic recovery
In 2020, Sri Lanka was able to ease some of the pressure on its currency by containing import expenditure. The regulations placed on certain items coupled with lower demand and global oil prices during the year led to a fall in imports by US$ 3.8 billion, resulting in the trade deficit narrowing from 7.9 billion dollars in 2019 to US$ 6 billion at the end of the year.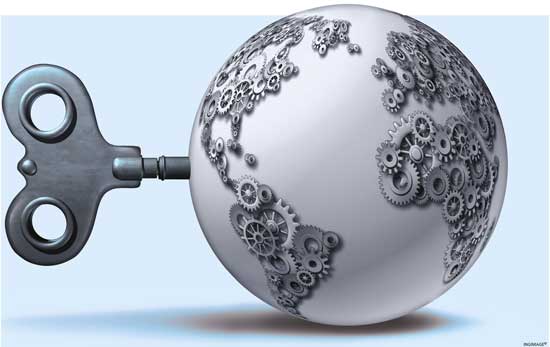 Based on the numbers so far for 2021, can this trend of lower imports support the external sector's resilience or will the trend reverse?
FIRST QUARTER RESULTS Export growth kept pace with imports in the first quarter of this year, resulting in the trade deficit expanding by 200 million dollars compared to 2020. Imports rose in March to US$ 1.9 billion, which is the highest level since the same month in 2018.
Exports also exceeded one billion dollars during the month, which is the highest level since September last year; but was not able to ease the pressure on the trade deficit. Imports in the preceding months of December 2020, and January and February this year reached the US$ 1.5 billion mark. This could be viewed as reaching pre-pandemic levels but not as excessive.

The concern would be with the March value rising above 1.9 billion dollars; and if it was a sign of things to come – in particular, with key items such as vehicles still on the restricted list for importation.
Import growth  during the month was driven by all categories.
For example, investment goods increased by 76 percent year on year and 37 percent month on month, driven by a rise in machinery and equipment imports.
Intermediate goods rose by 62 percent year
on year and 19 percent month on month, due to the imports of fuel and textiles. Meanwhile, imports of consumer goods rose by 42 percent year on year and 39 percent month on month in March.
OIL PRICE CONCERNS Global oil prices have returned to above pre-pandemic levels, rising to more than US$ 70 a barrel in the world market. The vaccination process – and improving economic data in important markets such as the US, China and Europe – have driven demand forecasts for oil.
OPEC and its ally producers led by Russia have held on to their current supplies although indications are that they could release more to the market to meet demand. At present, with demand expected to surpass supply, oil prices have reacted by increasing.
For Sri Lanka, the concern is more so with electricity generation, which relies on thermal sources like oil. Last year, the fuel side of oil was curbed with the limited travel, which has eased since the lockdown in May.
If oil prices continue to rise, Sri Lanka may be at risk of having to spend more on fuel, which would not only result in higher overall imports leading to a widening of the trade deficit but also add pressure on the currency.
The saving grace would be if more electricity is generated through hydro and other renewable sources, easing the burden on thermal expenditure.
EXPORT PERFORMANCE Despite challenges due to the pandemic, production issues and logistics related matters, exports managed to hit double digit growth during the first quarter, driven by agriculture and industrial exports.
Key exports such as tea, apparel and rubber have grown by 25 percent, 6.3 percent and 30.7 percent respectively during this time compared to the corresponding period of 2020.
The April figure – which was cited by the Sri Lanka Export Development Board (EDB) at the time of publication – showed exports at the 800 million dollar level, indicating a decline from the previous month but still higher than last year with the lockdown.
With the third wave ongoing, it remains to be seen if this export momentum can be continued with production meeting the relevant external demand. The major markets for Sri Lanka's exports like the US, the UK, India and most European countries saw double digit growth in the first four months compared to last year.
EXTERNAL FACTORS The inflow of workers' remittances – which grew by 5.8 percent  in 2020 to US$ 7.1 billion – continued to record impressive growth this year.
During the first four months of 2021, remittance inflows grew by 20.8 percent. In absolute terms, this is an almost 400 million dollar increase compared to the same period last year, cushioning some of the growth in imports.
There is also more optimism on the debt side with Sri Lanka securing swap lines from China (US$ 1.5 billion), Bangladesh (200 million dollars) and a loan of US$ 500 million from the China Development Bank in recent months.
Inflows such as these will also help ease the external account pressure and support the Sri Lankan Rupee, which has been volatile this year.