PLASTIC POLLUTION

COVID-19 

TAKES A TOLL ON '3R'
Gloria Spittel laments the exacerbated waste from plastics due to the coronavirus pandemic
If the reduction of waste wasn't going according to plan before the onset and continuation of the pandemic, it has fared worse since. Undoubtedly, 2020 was punctuated and defined by the onset of COVID-19, which continues to mutate and ravage many regions.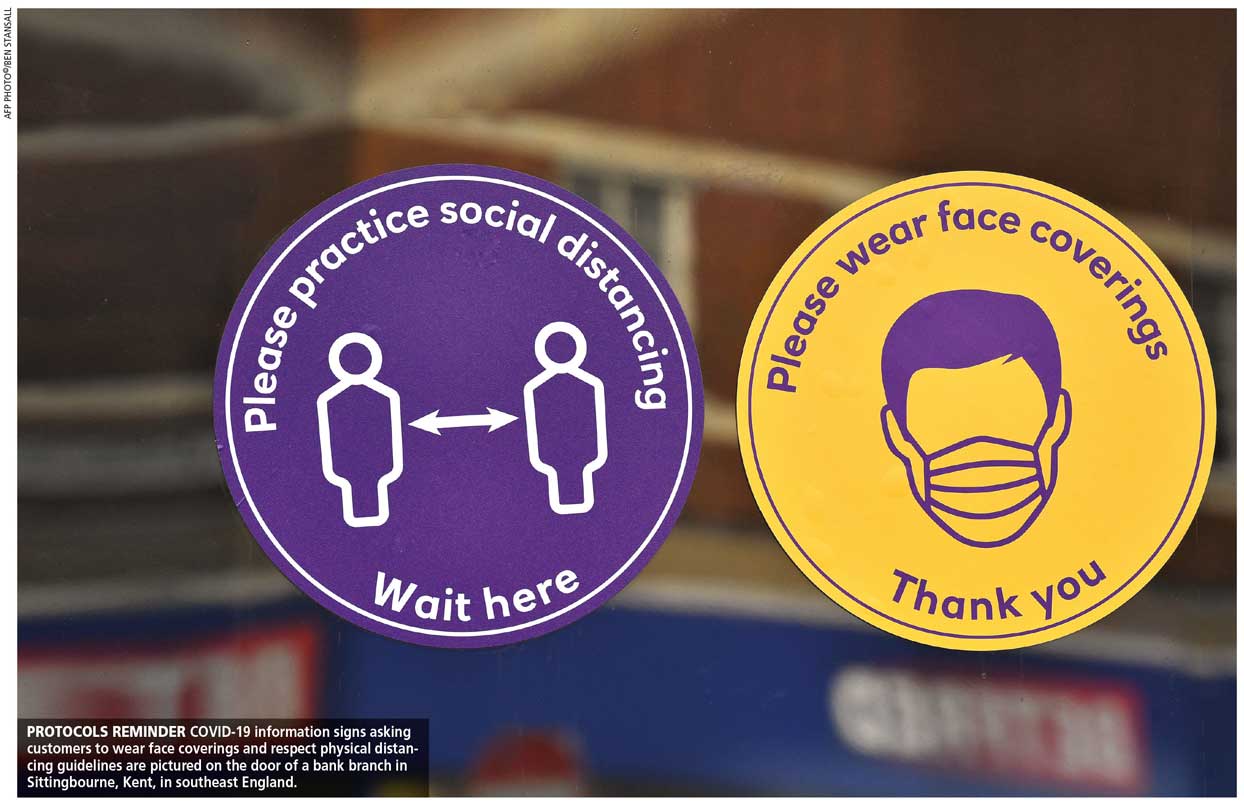 It has hurtled over stopgap measures including vaccines, physical distancing and the use of personal protective equipment (PPE).
Our lives are now seemingly defined – and will be so for centuries to come – by the circumstances of that year, and not simply because of the spread of a debilitating and life-threatening virus.
To save lives, and prevent the spread of COVID-19 and subsequent contamination, people of the world had to learn to protect themselves by using PPE such as masks, gloves, gowns, single-use plastic containers and cups.
Single-use PPE is especially important in any healthcare sector although many of these across the world were underfunded and understocked; and when they couldn't restock, they resorted to reusing PPE.
To meet a rising demand for PPE in the healthcare sector specifically, the WHO called on industry and governments in March to increase the manufacturing capacity by 40 percent.
So where is the problem?
First, almost all PPE including medical and commercial products such as face masks and shields are made from plastic. Second, plastic (especially single-use plastic) amounts to 300 million tonnes of waste every year, which – according to the UNEP – is nearly the same weight as the entire human population in 2018/19!
Of the plastic waste, nearly 8.8 million tonnes find their way to the ocean and at those projections, plastic will outnumber fish by 2050.

Related to the pandemic, nonprofit marine conservation organisation OceansAsia estimated that more than 1.5 billion face masks entered the sea in 2020, resulting in an additional 4.6 to 6.2 metric tonnes of marine plastic waste.
In another hair-raising report by The Pew Charitable Trusts, the outlook was far direr. It predicts that without changes and improvements to waste management, 90 million tonnes of plastic could enter the world's aquatics ecosystems by 2030 – a mere nine years away.
What makes this outlook worse is the continuation of the pandemic. Plastic use and disposal will rightly rank extremely low on a list of priorities when it comes to the devastating effects of COVID-19 where loss of lives and livelihoods takes precedence.
But it sadly and exhaustingly can't be ignored – especially when big corporations are major manufacturing sources of 'virgin plastic,' traditionally cheaper than the recycled version of this material.
Last year, lockdowns and a global pivot resulted in a drastic dip in demand for petroleum for transport, resulting in plummeting oil prices. This trend was apparent prior to the pandemic too due to electric vehicles and a tough policy on carbon emissions. This in turn widened the cost benefit of manufacturing virgin over recycled plastic.
With more than 99 percent of plastic being manufactured from oil derivatives, the industry is expected to account for nearly a fifth of global oil consumption by 2050, leading oil and gas companies to invest and develop infrastructure and synergies to tackle this development.
And the COVID-19 pandemic may well have made this sector more lucrative.
But since the 1950s, the world has produced 6.3 billion tonnes of plastic waste, of which 91 percent has never been recycled. The pandemic has exacerbated this due to a drop in business for recyclers across the world. According to Reuters, business for recyclers worldwide has shrunk by more than 20 percent in Europe, 50 percent in some parts of Asia and 60 percent for some in the US.
Reusing and recycling don't appear to be the strategies to follow in a pandemic especially when caseloads are on the rise. So how about reuse?
In the case of PPE, unless reuse is conducted with careful consideration, the consequences may be harmful. However, there are ways to reuse PPE carefully such as investing in reusable masks. It's necessary to follow guidelines on the quality needed for reusable masks if people are to take this route because a simple cloth across the mouth is insufficient.
With regard to the proper disposal of used masks for hygienic and environmental reasons, they should be folded half inwards, and the ear loops wrapped around the mask before they're disposed of in a bag.
Make informed choices when buying groceries by means of small changes such as purchasing bananas that are not packaged in plastic. To stay safe, wash all produce and purchased items in water or disinfectant, depending on the product, before storing them.
It's a tough road ahead and unfortunately, the reuse, recycle and reduce movement meant to reverse or arrest further damage to the planet may have to wait.
Anyway, let's take a step at a time… and stay safe!