PEOPLE'S BANK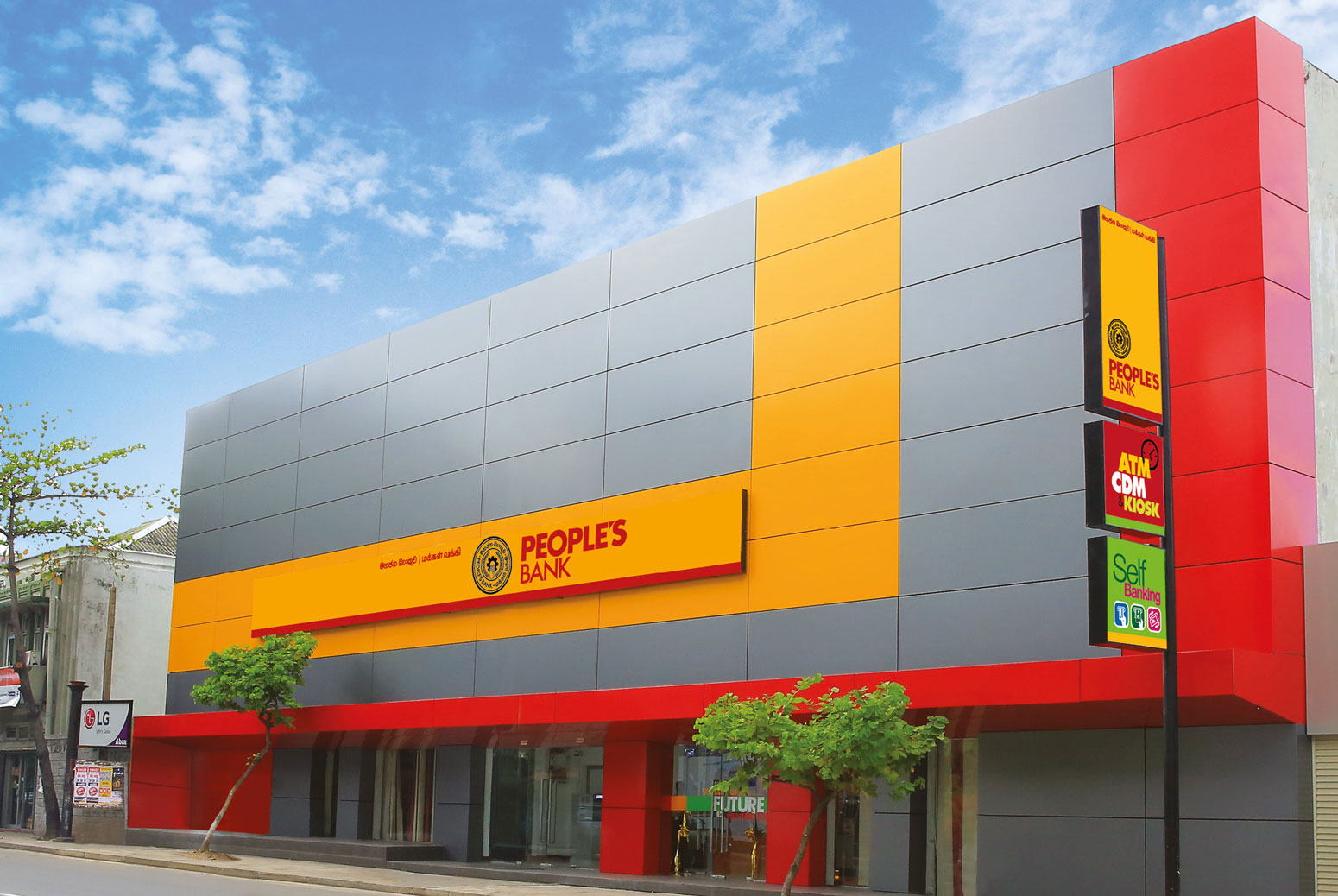 People's Bank is Sri Lanka's premier licensed commercial bank, with the largest banking footprint comprising 743 branches and service centres islandwide. With a history spanning 61 years, the bank benefits from a staff strength of close to 8,000, diligently serving more than 14 million customers and 19 million account relationships – by far the largest customer base of any financial services provider in the country. People's Bank is leading the way in Sri Lanka's digital banking landscape and its digitalisation drive has resulted in the bank introducing a number of groundbreaking digital initiatives to the local market.
Q: How has People's Bank expanded its relevance and importance to customers?
A: People's Bank can claim to be the most relevant bank to the nation, which is amply supported by the largest customer base and branch network.
However, we never wanted to rely on size and scale alone to claim leadership, which is why we commenced our digital banking journey and a quest to improve service quality to offer an enhanced customer experience. We have made great progress in these areas but we're always striving to raise the bar higher.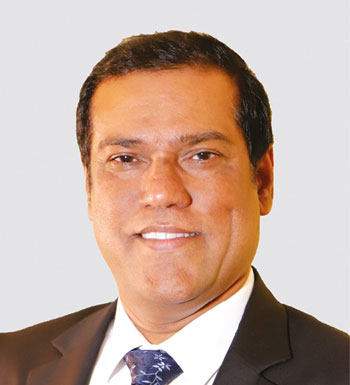 Q: What are the pillars of the bank's success amidst many challenges?
A: The key factors that have always helped us to perform effectively are our skilled team, product range, superior technology and nation minded outlook towards business. Leveraging on these factors, People's Bank has always been there to support the nation.
When the pandemic hit Sri Lanka for example, People's Bank immediately stepped in to revive the economy. Despite lockdowns, over 70 percent of People's Bank branches remained open to facilitate customer needs. Several initiatives were also launched to support people and help struggling businesses to access funds.
The complete halt in economic activity meant there were adverse consequences for the lives and livelihoods of our individual customers, and liquidity constraints for our corporate and institutional customers.
Supporting our stakeholders in their times of need has always been our national duty, to which we have responded every time with great honour, pride, dignity and exemplary commitment.
People's Bank's digital journey is enhancing the technological capabilities of the organisation – ultimately to benefit customers, who can expect efficient processes, and convenient and improved access. The bank has always been at the forefront of technological transformation of the country's banking sector.
Q: What are the ways in which corporate reputation gives businesses a competitive edge?
A: Corporate reputation is crucially important to any organisation and more so for a financial services industry entity. Customers' trust and confidence definitely play a pivotal role in the success of a financial services organisation such as a bank.
Q: Does social responsibility continue to be a part of the 'corporate respect' equation?
A: As a successful state owned enterprise, People's Bank has a strong obligation and responsibility to ensure the sustainability of the society in which it serves and operates. Accordingly, every effort is made to ensure that the sustainability perspective is given due consideration in the evaluation of every business initiative on which we embark.
Each team member is encouraged to take part in CSR initiatives as we believe it should be a fulfilling individual experience emanating from genuine interest to improve the living conditions of fellow citizens.
One example is our corporate social responsibility project to provide solar powered water supply systems to underresourced rural schools so that children have access to pipe borne water without ever having to bear the burden of an electricity bill.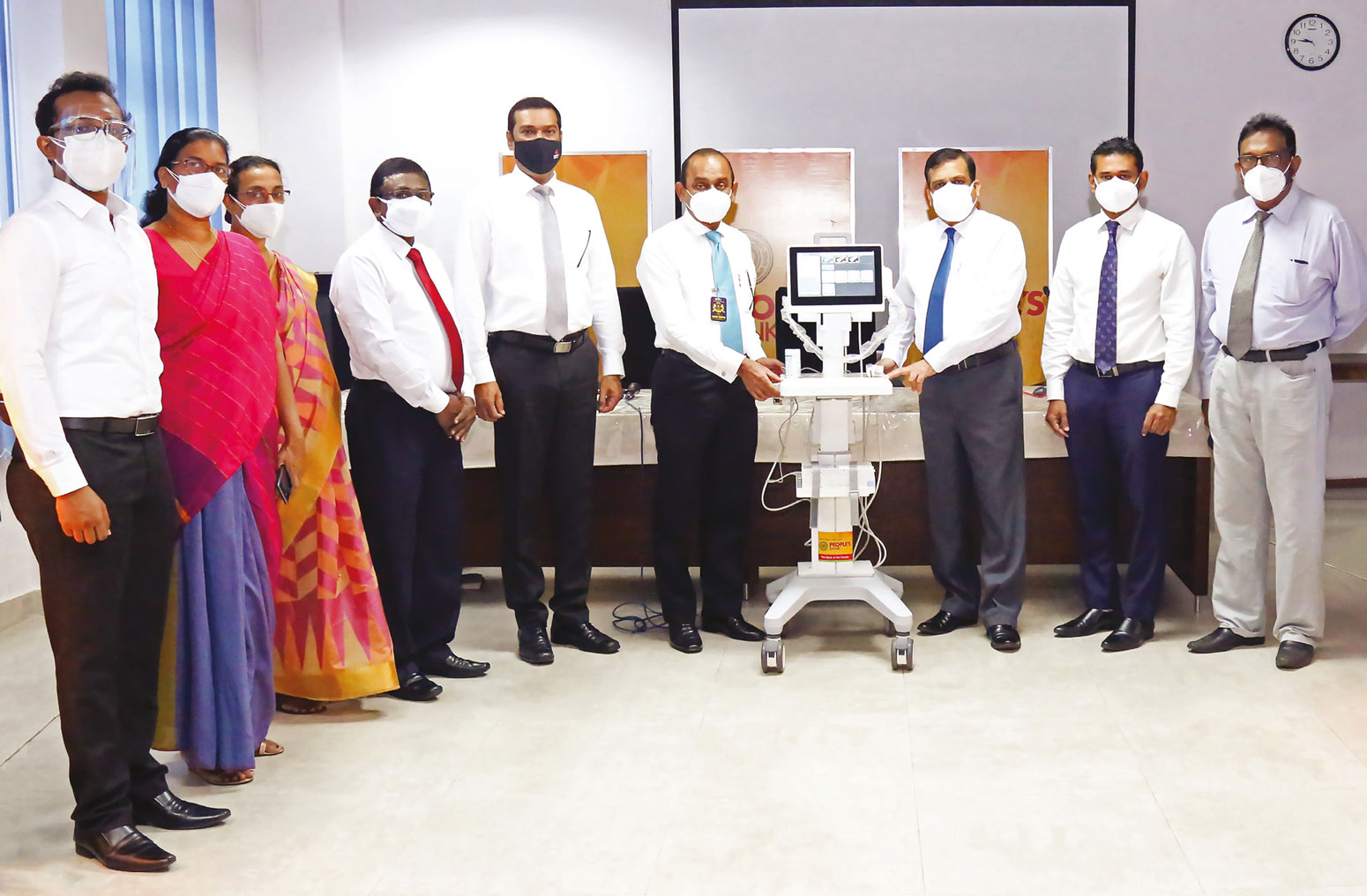 Q: How important are stakeholder perceptions – and why?
A: Every business operates in a complex environment with stakeholders having the ability to influence – directly or indirectly – its success or failure.
It is vital that organisations maintain healthy, transparent and mutually beneficial relationships with all stakeholders – more so for a state owned entity such as People's Bank, given the multiple ways in which we touch the lives of two-thirds of the country's population.
People's Bank believes that the proper way to go about creatinga strong corporate reputation is doing the right things for the long-term benefit of its customers and the entire nation. Whenactions speak louder than words, that is what creates a sustainable 'business competitive' edge for People's Bank.
QUICK-FIRE ROUND
Three recommendations to revive Sri Lanka's economy
Focus on leveraging skilled labour to increase forex earnings for the country.
Review and amend the education system to develop appropriate talent and soft skills among the next generation.
Implement a strong monetary and fiscal governance framework to ensure sustainability of the economy.
Three most admired global business leaders
Elon Musk
Ratan Tata
Chamath Palihapitiya
Telephone 2481481  |  Email info@peoplesbank.lk  |  Website www.peoplesbank.lk