PEOPLE'S BANK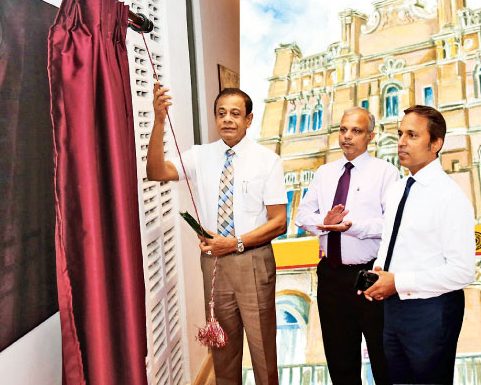 People's Bank Innovation Centre was recently inaugurated under the patronage of Chairman of People's Bank Mr. Hemasiri Fernando at York Street, Colombo 1.
In conjunction with its digitalization process, Peoples' Bank has marked a milestone in the history of Sri Lankan banking sector by establishing the Innovation Centre, aiming to enhance the operations of its IT department.
Chief Executive Officer/ General Manager of People's Bank Mr. N. Vasantha Kumar, Senior Deputy General Manager (Business Banking) Mr. Rasitha Gunawardana, Senior Deputy General Manager (Retail Banking) Mr. K.B. Rajapakse, Senior Deputy General Manager (Banking Operations) Mr. Mr. Boniface Silva, Deputy General manager (IT) Mr. Sandalal Edirisinghe and Deputy General Manager (Digital Banking) Mr. Ranjith Kodituwakku as well as the Corporative  and executive management and the bank staff graced the inauguration ceremony.
People's Bank is the first banking institution in Sri Lanka to offer a fully fledged digital initiative covering the entire operational model including the lowest to the highest hierarchy of the People's Bank. Furthermore, this initiative has the potential to offer services on par with superior standard in conjunction with the evolution of international banking and financial sectors.
People's Bank has incorporated the world's most advanced technologies for its digital banking mechanism. The Innovation Centre will render centralized support to the People's Bank to efficiently connect with its island-wide branch network and position itself in the forefront of the banking sector.