HEMAS TRAVELS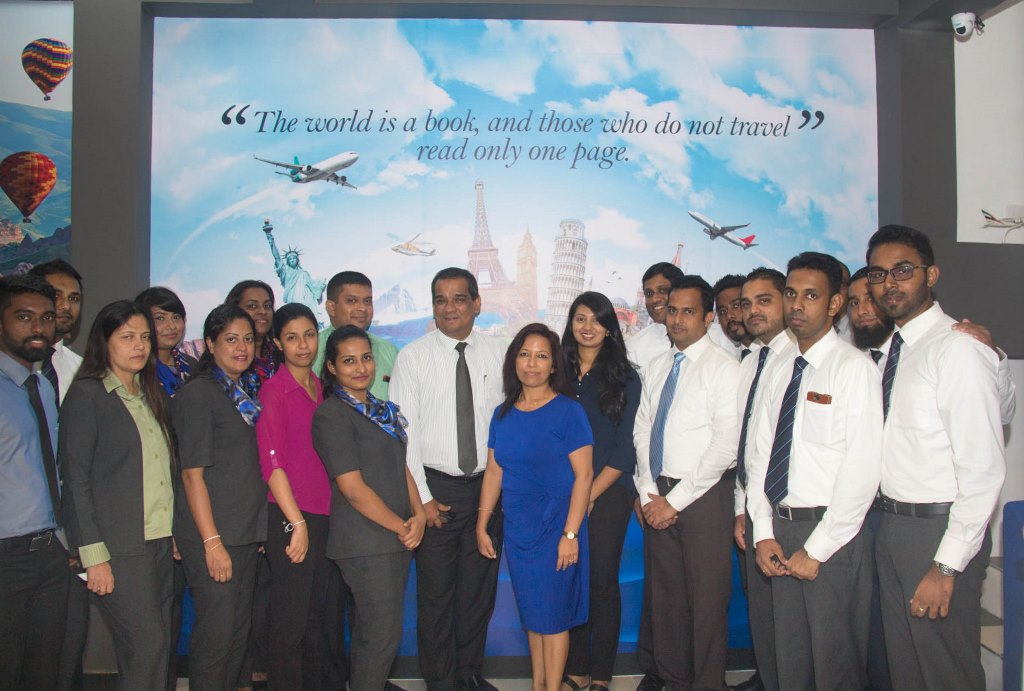 Colombo. Tuesday 05 December 2017. Hemas Travels (Pvt) Ltd, one of Sri Lanka's leading outbound, IATA-approved travel agencies which has been in operation since 1979, recently opened its first-ever branch out of Colombo, in Kandy.
Strategically located at 53, Kings Street, (close to the Dalada Maligawa), the new branch operates from 8.30am to 5.30pm and is manned by trained and experienced staff. It offers a range of services from total travel solutions and airline ticketing covering all airlines, to the handling of hotels, outbound holiday packages, cruises, coach tours, visa handling and connections to the 24/7 operation in Colombo after hours etc.
"We are proud to establish our presence in the beautiful city of Kandy with its cultural, historical and geographical significance. Just as much as Kandy attracts foreign visitors from all parts of the world, there are also a significant number of Sri Lankans from Kandy and the surrounding areas who travel overseas on business, leisure and even for studies. With this awareness, we're committed to giving Sri Lanka's central region, the best in terms of service, customer care and ease in all aspects of travel," said Jackie Weeraratne / General Manager of Hemas Travels (Pvt) Ltd.
Hemas Travels (Pvt) Ltd has made its mark in the industry as a trustworthy and reputed travel agency, renowned for its excellence. Within a span of 38 years, the agency has rapidly grown with the times and now enjoys top slot in the extremely competitive field of travel and tourism. The far-thinking and innovative approach by the management and staff have played a pivotal role in sustaining this prestigious entity over such a long period of time.
In addition to being appointed as the wholesalers for the national carrier Sri Lankan Airlines and most of the foreign airlines operating through Colombo, Hemas Travels has a large and comprehensive sub-agent network. The services offered range from retailing services to a wide clientele network which includes some of the key business companies, foreign missions, non-governmental organisations, religious institutions and common interest groups in Sri Lanka.
It further holds the prestigious title of being a member of the International Air Transport Authority (IATA) which was granted in 1979. This certificate conferred by IATA is a stamp of recognition which proves that the company is financially sound and is able to meet the standards of professionalism and quality as laid down by the governing body.
Prime Destinations, the leisure wing of Hemas Travels / HRG Sri Lanka, is one of the leading providers of outbound holiday packages, cruises and tours in the travel Industry. Renowned as the international representatives for Royal Caribbean International cruise line as well as being the General Sales Agents (GSA) for Globus Family of Brands in Sri Lanka, Prime Destinations caters to a diverse clientele, tailoring each package to suit virtually any customer.