PELWATTE DAIRY
Pelwatte Dairy Donates Milk Powder for Under Privileged Children in Badulla
Sri Lanka's 100% local dairy manufacturer, Pelwatte Dairy Industries Limited (PDIL), has for years been instrumental in driving Sri Lanka towards being self-sufficient in milk. A part of the company's approach has also been to uplift the lives of those involved in the dairy and related industries in the areas it operates in. The company as a part of its Corporate Social Responsibility initiatives recently donated milk powder to under privileged children in the Badulla area.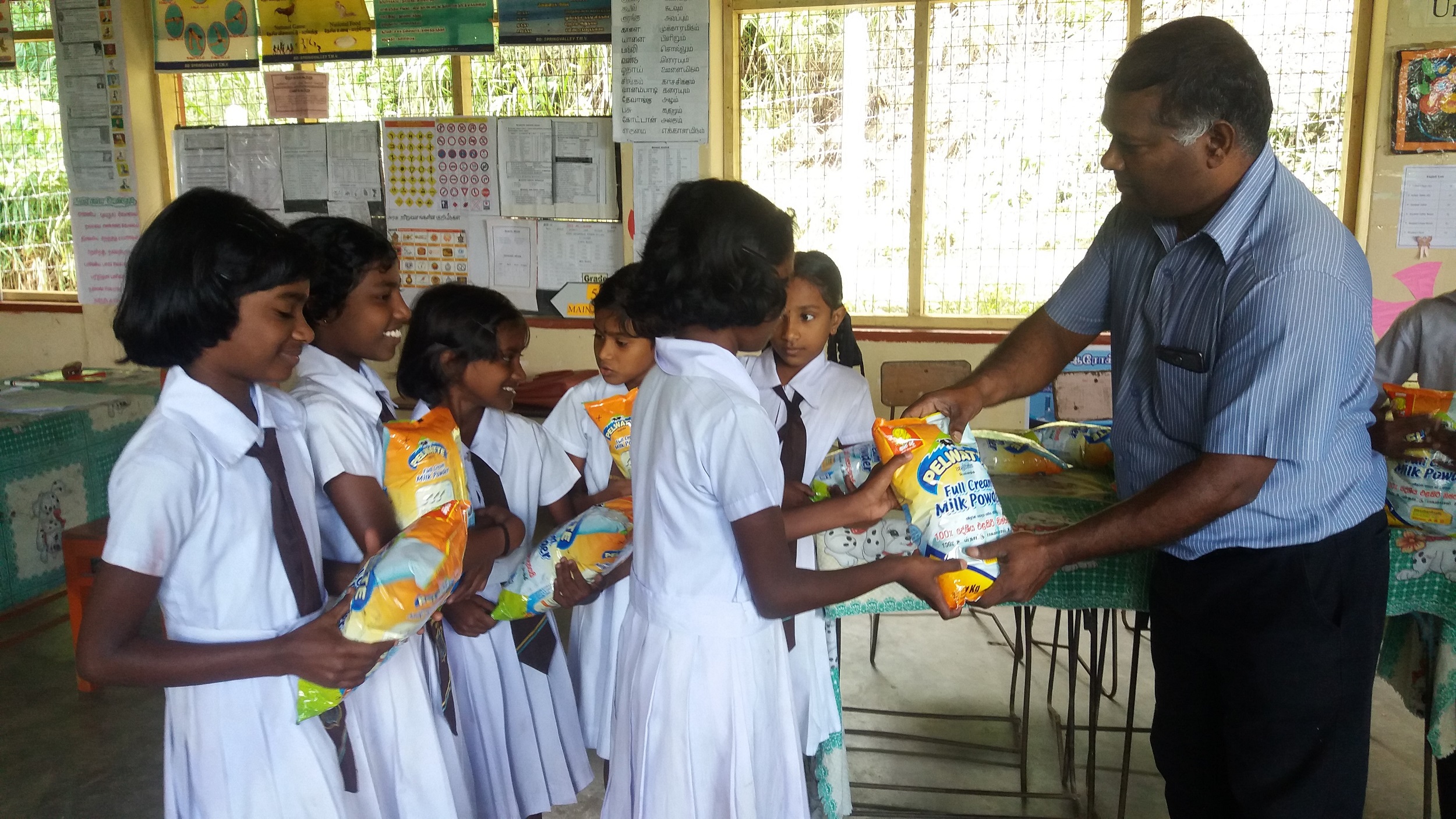 Upon a request made by the Uva Socio and Community Development Centre, which is the social action arm of the Catholic Church in Badulla, PDIL contributed to an educations assistance programme for Grade 5 students. Hailing from the rural areas and estate sector, these children have been identified as less privileged and marginalized. A total of 113 students from eight schools have been chosen under the programme and were given evening extra classes targeting for the Grade V scholarship Exams.
Fr. Raveen Perera, the Director of the USCOD Centre in Badulla said, "Unfortunately we realized that the children in the programme are under-nourished for lack of food. Their parents are mostly farmers and labourers and cannot afford to give extra food for their children. After discussions with the Parents and Teachers Committees, we decided to give some nourishing food with the support of well-wishers. The most important thing we decided to give the children is milk powder and are very thankful to Pelwatte Dairy for coming forward to support this worthy cause."
"Pelwatte has two main goals as an organization. The first is to promote macro and micro scale Dairy Farming to increase production of raw milk as it drives its goals of reaching self-suffiency of the Dairy Sector in Sri Lanka.  Our second goal is to provide high nutrition products at an affordable rate for all. Further more we also focus all our efforts on using 100% locally collected milk and do not add colours, flavours or preservatives to our products, ensuring the highest quality", Akmal Wickramanayake, Managing Director of PDIL said.
Apart from providing the milk powder, PDIL also hopes to promote dairy farming as an additional source of income for these families. PDIL will help them start small scale farms and will purchase raw milk from these farms at a fair price which will in turn uplift their socio economic standards.
For more information please contact PDIL on 0112 452094 or visit their comprehensive website www.pelwattedairy.com