COVER STORY
PARADISE FOUND
South Asia's fledgling biz hub
Cees 't Hart believes in Sri Lanka's potential to transform itself into a regional business hub but emphasises the importance of sound policy
Seeking business growth in uncertain times while disrupting their own businesses (as opposed to 'being disrupted'), CEOs everywhere are not unlike superheroes – they have to exert near superhuman strength to grow their businesses. This task is even more amplified when one is heading a global organisation.
As President and Chief Executive Officer of Carlsberg, Cees 't Hart is leading the global organisation to chart a new course of sustainability while navigating numerous external challenges. A Dutch citizen with a solid track record in the fast-moving consumer goods (FMCG) and dairy sectors, having worked with Unilever and Royal FrieslandCampina in the Netherlands, he is perceived as being a resolute leader who can deliver the numbers.
With work experience in the FMCG sector across various markets spanning over two decades, he has a feel for the nuances of diverse international markets. Hart is also a member of Dutch airline KLM's Supervisory Board.
Cees 't Hart is a strong advocate for sustainability and believes that with the right blend of experience, young blood can lead a business to achieve its full potential. And set against the backdrop of climate change and dwindling natural resources, he understands the challenges facing businesses in the context of sustainability.
One of his first decisions upon joining Carlsberg in 2015 was to announce a commitment to 100 percent renewable energy for the organisation by 2022. And Hart is a great proponent of sharing sustainability breakthroughs with others so that more businesses and communities benefit from such endeavours.
He believes in the power of Asian economies, and feels that when Sri Lanka identifies its value drivers and opportunities, economic growth will ensue.
On his maiden visit to Sri Lanka at the end of last year, Hart granted an exclusive interview to LMD in which he shared his thoughts and opinions on the world of business, impressions of Sri Lanka and disruptive technology.
– LMD
---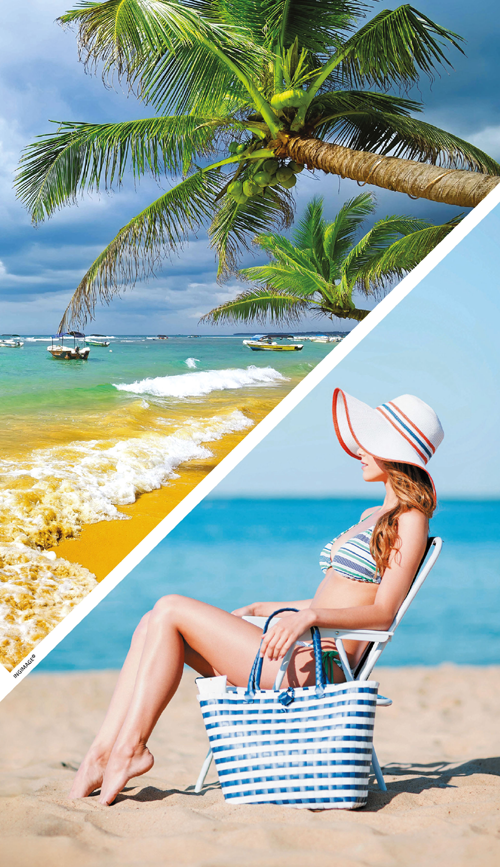 Q: What is your big picture take on Sri Lanka in the context of its country image and potential?
A: My first impression of Sri Lanka has been very positive. In Sri Lanka, I see a beautiful country with endless beaches, timeless ruins and welcoming people. That is Sri Lanka to me – in many ways, it is a promising paradise island.
It isn't only me who considers Sri Lanka to be paradise on Earth – for centuries, authors and explorers have been calling it a paradise. In his charming book Palms & Pearls, Alan Walters described paradise as an island studded with flowers, which he reveals to be Sri Lanka.
French author Victor Hugo also described Sri Lanka as paradise when he wrote about the country: "Paradise is a spot in the Orient, neither cold nor hot but with constant pleasant temperature."
I perceive a tremendous opportunity in tourism. But what is perhaps not clear to Westerners is that Sri Lanka has become a very safe destination. The halo effect of negative publicity unfortunately, takes years to fade from public perception. Tourism authorities should undertake aggressive marketing to communicate this aspect about the country. Of course, tourists who return to their own countries will be excellent ambassadors for all that Sri Lanka has to offer.
From what I see, politics play a huge role in the economy unlike in countries in the region I come from. However, Sri Lanka's main strength is its democracy and it should build on this aspect.
During my short stay in the island, I have observed extensive construction activity for the Colombo International Financial City (CIFC or Port City) and other commercial construction projects, which reflects business confidence in the country.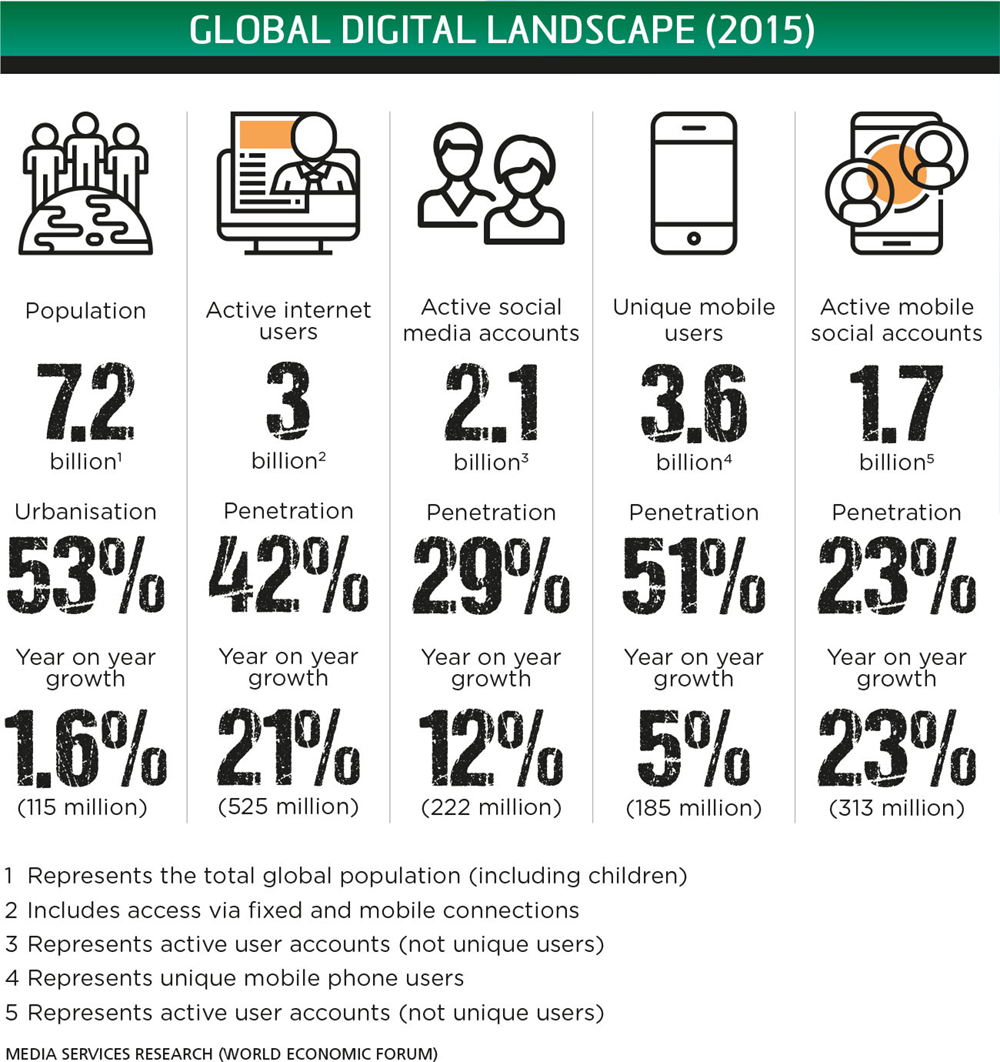 I'm particularly impressed with the spirit of the people, which is very optimistic despite past challenges such as the war, floods and the tsunami. Sri Lanka has tremendous potential and it is about attaining it.
Sri Lanka should most definitely be optimistic about its future prospects. The country seems to be on the right path and is making the right choices, which would perhaps result in a breakthrough economic performance going forward.
Q: How do you view investment opportunities here in Sri Lanka and which nations would you perceive as being its competitors in the region?
A: Many Asian economies are in phase of acceleration and Sri Lanka is no exception. The economy grew by almost four percent in the first half of 2017, which is promising.
Of course, stability is important for us as it is for any organisation; and the best thing the country can do is to ensure predictable business conditions. If this is fulfilled, Sri Lanka can compete with any country in the region. The ideal business conditions in my view encompass consistency in regulations over the long term as opposed to unpredictable policy changes every two or three years.
As a listed entity, we need the assurance of a long-term policy regime as otherwise it can have a huge impact on profitability and consequently, shareholder wealth. A stable regulatory environment boosts business confidence amongst investors and attracts investment.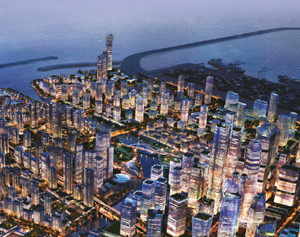 Q: In your view, what is the role of the business community in uplifting the country's image and investment potential?
A: Business today not only has a role in creating jobs and economic growth, but also to create jobs and economic growth in a sustainable manner with respect for Sri Lanka's culture and heritage. This can further improve Sri Lanka's overall image and ensure that the country remains a paradise on Earth.
Globally, the private sector is playing an important role by buckling down to the task without being affected by politics or voters – it is creating its own future without depending on governments or subsidies. There are many ways in which the private sector can contribute to a country's development. For example, Carlsberg has made an offer to the Government of Sri Lanka for the transfer of knowledge by sending selected local PhD students to our headquarters where they will work with other scientific minds to explore real life issues such as ensuring zero waste of water. They can then return to Sri Lanka and apply solutions to enhance the sustainability profile of the country.
We want to ensure a better tomorrow through investments in sustainability and science that can address some of the world's major challenges.
To me, climate change is perhaps the single most important global issue – for citizens, governments and companies all over the world. This is confirmed by the attention and positive actions that have been taken since the Paris Agreement in 2015, and the focus on scaling and speeding up impact at COP23, which was held in Germany in November.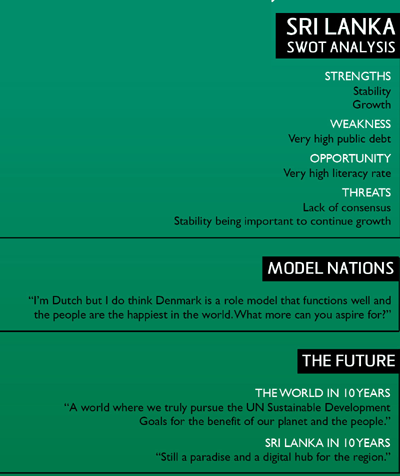 The private sector realises only too well that energy and water costs will surely rise in the future, and sustainability solutions need to be in place to protect the future of businesses and the nation. Companies in the private sector are well placed to harness solutions for these issues to benefit the wider community and economy as well.
I feel that the private sector can take responsibility into its own hands and that we do not need to depend on politicians for creating a better future.
Q: With regard to the regulatory environment, what incentives or reforms would help attract quality investors to a country such as Sri Lanka?
A: The economic reforms led by the government are already improving competitiveness in Sri Lanka but every country needs stability and a predictable regulatory environment.
As I said earlier, Sri Lanka is already on the right path so I'd continue down this road to attract quality investors. I would obviously like to see further growth; and with Sri Lanka's GDP continuing to rise, the economy will also grow, further boosted by tourism.
From the government's perspective, it should understand that employment generation, skills training and use of local raw materials form part of the impact that the private sector and investors can bring to the table to contribute to the local economy, apart from paying taxes, which is a source of revenue for state coffers.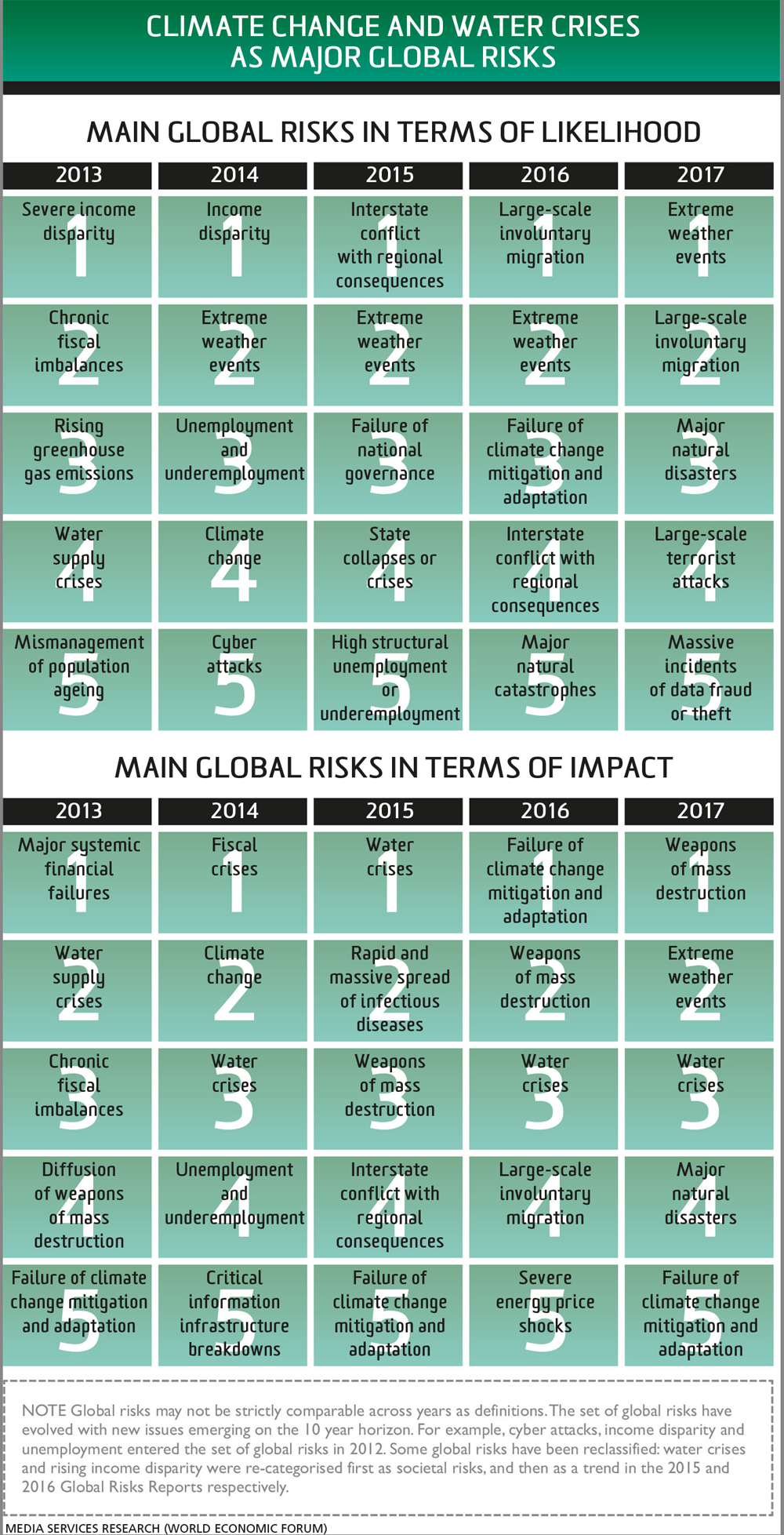 Q: How can Sri Lanka nurture entrepreneurship among its people and what are the implications of the digital age in this process?
A: In general, stability and a predictable regulatory environment – together with strong democratic institutions – are key to entrepreneurship, robust job creation and poverty reduction.
Sri Lanka's literacy rate is 92 percent, which is higher than anywhere else in Asia – and this obviously works to your advantage. In terms of the skills necessary for digital progress, Sri Lanka is also very well placed.
Q: In which direction do you see the South Asian regional economy progressing in the future and what are the sensitivities?
A: The outlook for the Asia-Pacific region remains strong. In addition, we observe a shift from quantity to quality in Asia, which of course is a positive development especially for a quality focussed organisation such as ours.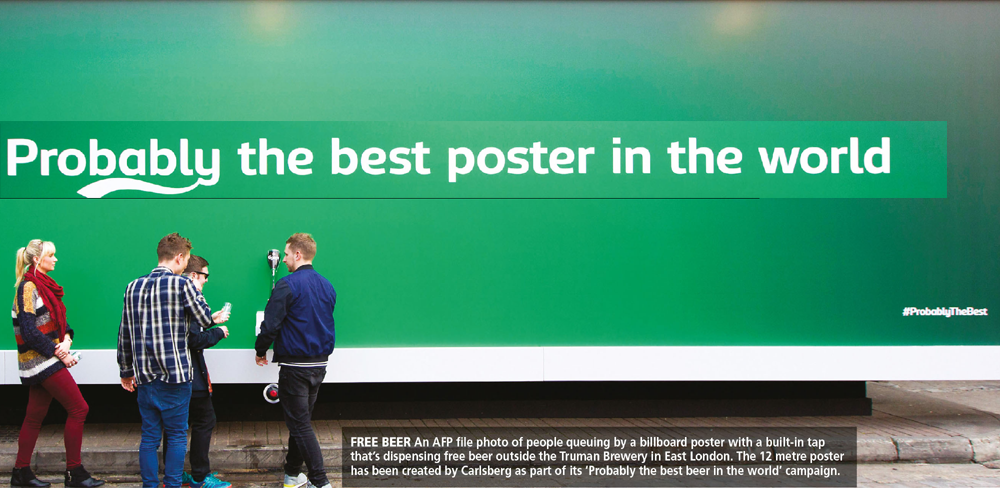 Q: With the tourism industry being a key component of the South Asian growth formula, how can it be leveraged on to derive optimal benefits?
A: Investments are of course necessary both in infrastructure, and the diversity of surrounding tourism businesses including hotels, restaurants, shopping, events and so forth. However, I think it is important to do this with respect for the people who call the location home, the culture and heritage of the area, and the socioeconomic system.
Q: Based on your experience in Europe, are there insights you can draw on that would be relevant to South Asia's development agenda?
A: I would not give any advice; I think you are much better placed to assess this than I am. But as a general point, I'd recommend continuing with structural reforms, and ensuring a stable and predictable business environment.
Q: What is your outlook for the global economy in the near to medium term?
A: I'm generally optimistic as a person and would not like to speculate further than that.
Over the past five years, there have been many diverse challenges but the speed of evolution of technology gives rise to challenges that impact business. Companies have to renew and reinvent themselves every now and then just to keep up.
More than ever before, we need to consider worst case scenarios that disruptive technology can bring to our business and continuously think through upcoming challenges. I would think twice before investing in large-scale technology projects because of the sheer pace at which they are accelerating, making today's technology obsolete tomorrow.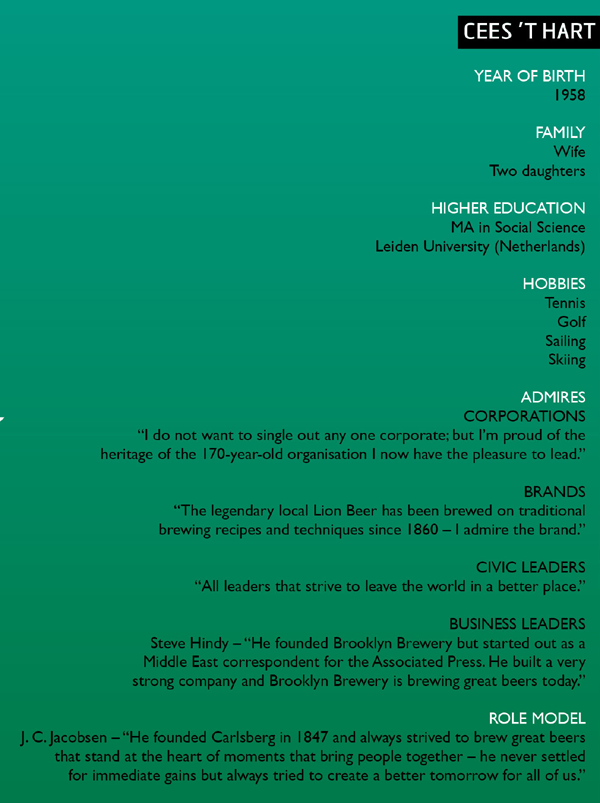 Q: Considering global economic and political uncertainties, do you see businesses focussing more on organic growth rather than mergers and acquisitions?
A: I can only comment on the Carlsberg Group and we are focussed on organic growth.
Q: How concerned are you about the impact of Brexit on the EU and its economy?
A: I wish our British friends had decided to stay in the European Union. What is important for Carlsberg is consumer confidence so let's hope that consumer confidence remains good.
Q: And how do you view the role and responsibility of MNCs in developing markets where there are disparities with the local ethos at times?
A: Multinational companies continue to play an important role everywhere but any company has to respect cultural heritage and public considerations when developing internal programmes, and guidance and management systems.
The economic footprint of multinational companies is important and helps grow the local economy. Moreover, the presence of multinationals in a country sends a clear signal to other foreign investors that Sri Lanka is a viable investment destination.
Q: 'Disrupt or be disrupted' – this is seemingly the new corporate cry. How should CEOs and corporate boards deal with this?
A: Frankly, in the environment we are in today, it seems that every industry can be disrupted. This is why Carlsberg is embracing digital and driving it from the top.
I'm personally leading our new Digital Board, which ensures fast decisions in digital and accelerated innovation streams, while all teams are focussing on driving capability and putting all basics for future readiness in place. We're very serious about our digital step change process and that is a precondition for success.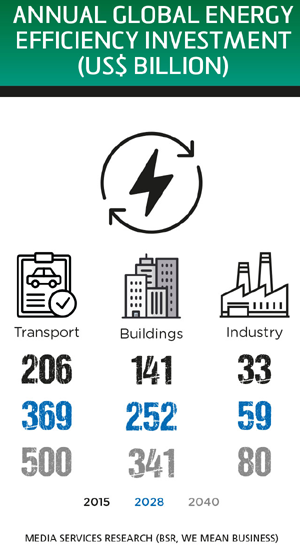 Digital disruption is an important subject for every boardroom in different ways. Therefore, we need to make sure that as a large organisation, we create our own disruptions rather than wait to be disrupted by others.
I believe that it is important to analyse the large amounts of data generated by various digital apps to capture the right information to grow business. Analysing and leveraging on the data should be a key endeavour for all businesses going forward.
We combine the digital knowledge of younger generations with the wisdom of senior business leaders, which will develop the future of Carlsberg with the help of digital technology.
Indeed, we need to harness the younger generation, which really understands the potential of digital as a competitive advantage in the supply chain to work faster and smarter.
In the past, CSR was all about showing off. But today, sustainability is more a shared interest towards stakeholders – and in some cases, towards Paris Agreement issues.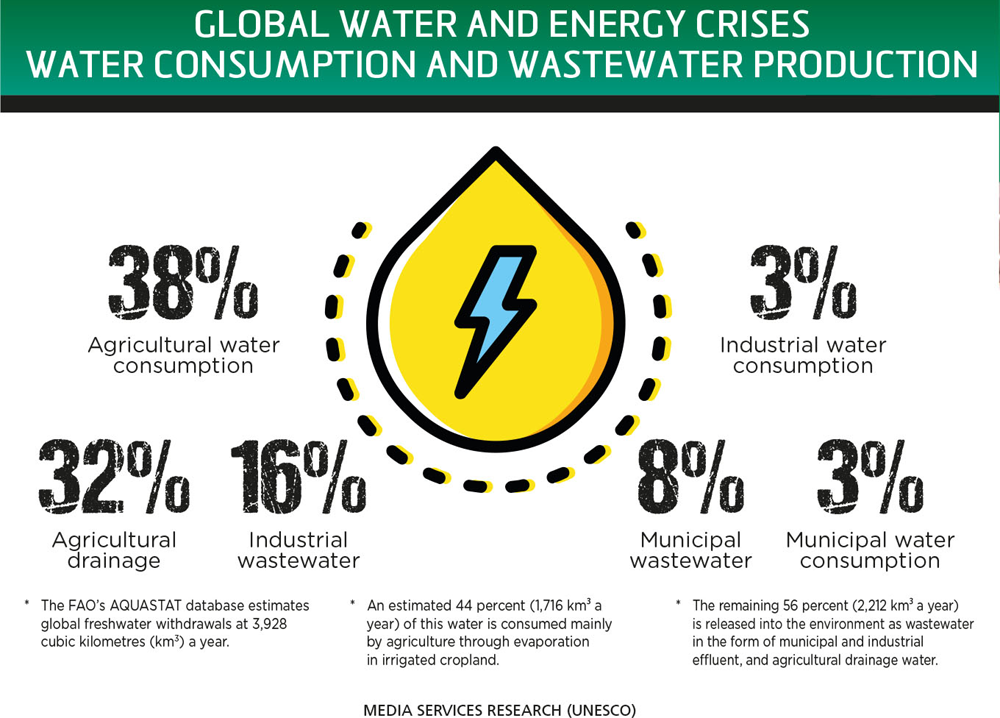 Q: How do you view the potential of emerging markets?
A: Emerging markets are very important because they're an entry to growth markets.
In Western Europe, growth has tapered off compared to markets in Southeast Asia where the population is still growing and disposable incomes are on the rise.
Demand is also growing as a result coupled with rising consumer confidence. Consumers in emerging markets see brands as a social status symbol; they want to own aspirational brands, which creates a window of opportunity for companies.
All these factors make emerging markets extremely attractive.
The biggest challenge facing the South Asian region is the need for consistency in regulations since large listed corporations allocate shareholder money when they invest in a country and need to be assured of returns.
Corruption remains an issue in certain countries as does the lack of a level playing field at times where one category is treated less favourably than others.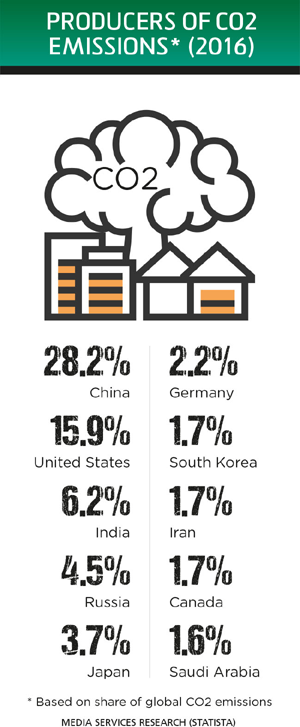 Q: How do you feel Sri Lanka has fared when it comes to building global brands?
A: In my view, building global industry has more value than building global brands. Companies need to be clear about whether they want to build a global brand or global industry.
The ideal approach is to create a competitive edge in any raw material, and build and expand that to other countries. Sri Lanka has some strong global tea brands that it should be proud of.
Q: How do you view the influence of social media in driving public perception about companies?
A: It has both good and bad aspects but companies with a strong moral compass and a strong code of business principles will not be unduly affected by any negative reports on social media.
Today, news takes only a few seconds to reach a global audience and companies need to be mindful of this by promoting transparency while ensuring that they always do everything right.
Q: You remarked that the Danish people are the happiest in the world. Why do you think this is the case?
A: Happiness is in the genes of the Danish people, and the way they organise a society to ensure that they share risks and rewards together, and achieve the balance right.
They have built many foundations that are partially listed with the majority stake remaining in the hands of the foundation itself. As a result, dividends are used for the development of research, culture and art.
This ensures that the country always has a steady flow of investment into its development. So in a sense, large companies take care of the development of the people. Although people might complain of high taxes, they enjoy free schooling and healthcare. The Danish culture is open and Denmark ranks as a country with the least corruption in the world.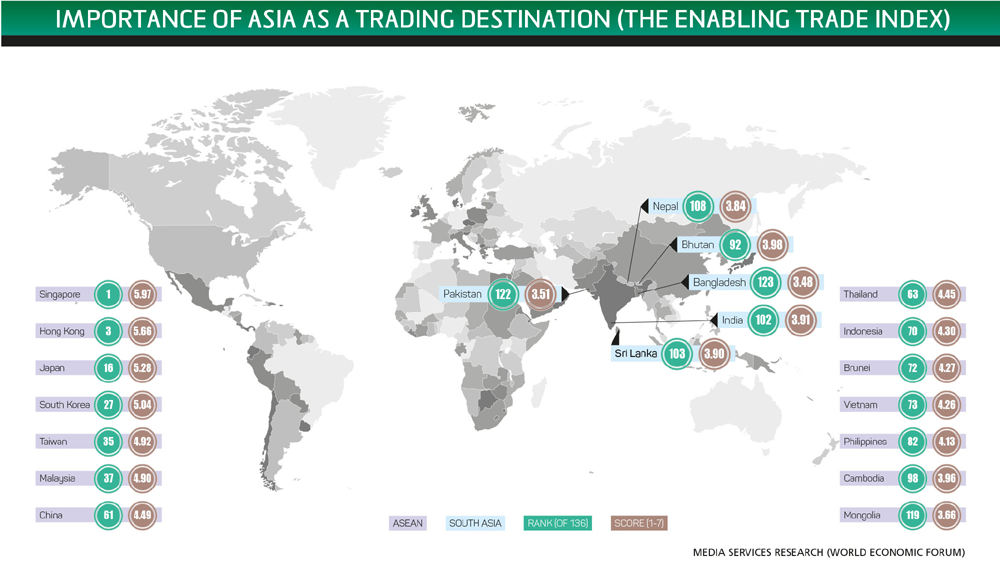 – Compiled by Yamini Sequeira