ORGANISATIONAL LEARNING
RESERVOIRS OF BIZ WISDOM
Sanjeewaka Kulathunga delves into the modern digital age of organisational learning
The realm of organisational learning has been streamlined and become more effective due to the rapid advancement of ICT. At present, we're in the midst of the Fourth Industrial Revolution, which is based on AI and machine learning.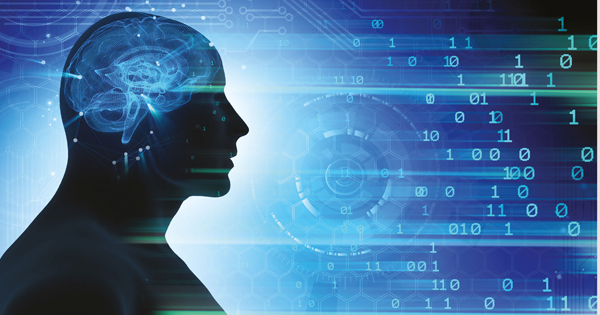 And the future challenge for business would be in executing strategies to restructure and transform explicit plus tacit organisational learning for the conceptual age – this is aligned to the 'fifth industrial revolution' based on artificial consciousness.
Only the most effective learning organisations will survive in this digital business era. Regardless of whether an organisation is physically visible and tangible, or virtually invisible and intangible by its form (in terms of physical, financial, human and information resources), organisational learning and knowledge management are critical for growth.
A business is a formally structured network for creating and sharing data and information (i.e. knowledge) related to both individual and collective skills, as well as experiences, to make effective decisions in utilising resources to generate optimal performance for stakeholders.
Organisational learning and knowledge management act as the dam plus sluicegate for managing the reservoir of corporate wisdom to accomplish strategic objectives.
From their point of establishment, organisations acquire and gather knowledge, skills and experiences at various levels to engage in strategic business practices. Once these are broadened, organisations become strong and capable of developing, retaining and sharing a unique blend of learning together with their employees – and this in turn creates a sustainable competitive edge.
Organisational learning has become a strategic business priority – and a new breed of learning strategies is required to bring about a transformation from materialistic forms to virtually digitalised platforms, to confront the challenges stemming from a volatile and dynamic global business environment.
Therefore, corporate leaders should be proactive in building a self-driven learning culture where employees are intrinsically motivated to create or embrace new knowledge, skills and experiences, and share them with colleagues.
In the effort to propagate effective organisational learning, both agility and adaptability will lead to a fine blend of core competencies. Agility is about how soon an organisation is able to adjust core knowledge, skills and experiences in response to newly created knowledge in the business environment.
If businesses are unable to transform developed organisational learning methods into digitalised learning platforms such as learning management systems, the return on organisational knowledge will be diminished, rendering them less competitive against market rivals.
Digital learning is not a magic wand to enable learners to understand both explicit and tacit organisational knowledge; it provides efficient infrastructure for the learning and development of employees by offering speedy access.
Traditional knowledge in every discipline and field is becoming obsolete, due to the incessant flow of creative and innovative knowledge through the increased usage of IT. Although organisational learning has become a strategic option embedded with a competitive edge, it is posing major challenges to corporate leaders in terms of inculcating modern and up-to-date knowledge in employees.
Presently, knowledge sharing in the corporate culture has become quicker and more collaborative, thanks to the digitalisation of data and information. Those changes have made corporate leaders rethink and redesign organisational knowledge, by gaining a sound understanding of how to unlearn outdated knowledge and skills in the wake of fresh biz insights.
Employees are conditioned by the knowledge, skills and attitudes acquired from the organisational environment to which they have been exposed. The process of creating and indoctrinating new industrial knowledge, as well as skills, in employees is a complex and daunting task.
The same applies to making them unlearn previously conditioned thinking patterns or learned behaviours. Therefore, unlearning has to be performed as the initial phase of the holistic organisational learning process.
In a practical sense, global tech giants such as Apple, Microsoft, Google, Facebook, Samsung, IBM and Intel have been able to sustain an effective organisational learning environment in their operations.
Having explored the new frontiers of global business knowledge and skills, the strategically oriented organisational learning process of a company could enlighten employees by providing a unique corporate education and experience. The end result is gaining a competitive edge over its rivals.