ERITREA TODAY
ON THE HORNS OF A DILEMMA
Monita Pesumal checks the highs and lows of an African nation located along the Red Sea corridor
The state of Eritrea lies in northeast Africa along a peninsula known in pop culture as the Horn of Africa. It shares borders with Ethiopia, Sudan and Djibouti. And in case you hadn't heard of this nation before, that's probably because it used to be part of Ethiopia.
But following a 30 year war against the former's military regime, Eritrea attained de facto independence in May 1991 and de jure freedom in 1993.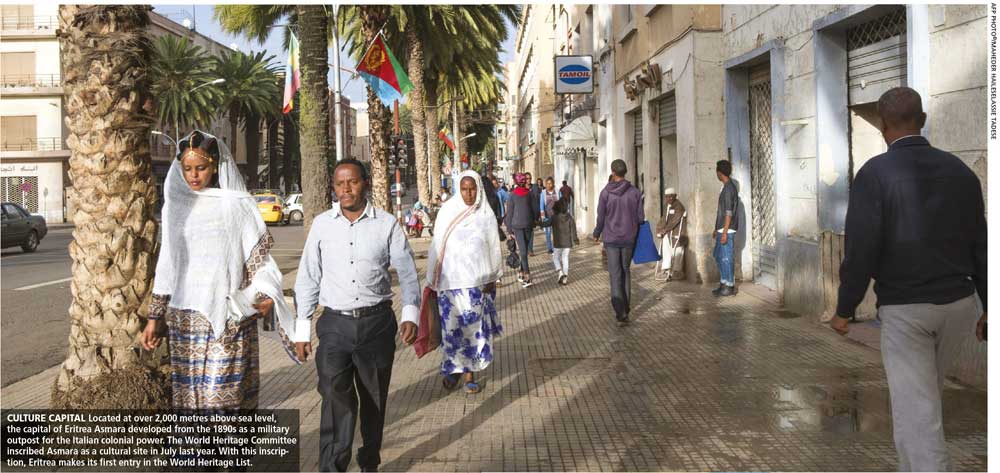 In the initial years after gaining its liberty, impressive progress was recorded in rehabilitating the country's basic infrastructure. This improved social indicators, macroeconomic stability and economic growth. According to data from the World Bank, Eritrea's economy grew at an annual average rate of 10.9 percent between 1993 and 1997.
However, before the country could rise on its feet and forge full steam ahead into development, another border conflict broke out in 1998 – and for two years thereafter, Eritrea and Ethiopia engaged in a bitter war in which 100,000 people are estimated to have lost their lives.
At the height of the war, Eritrea was home to the second largest number of people (after Syria) looking to migrate to Europe. One in 10 of all prospective immigrants to Europe were Eritrean with the UN estimating that around 4,000 people left the country every month to flee conscription.
Under pressure from the UN, Ethiopia and Eritrea reestablished diplomatic relations in July last year, and signed a peace declaration in Asmara.
Today, Eritrea remains one of the least developed countries in the world. Poverty is rampant and 65 percent of the population live in rural areas. A third of the nation's GDP is made up of remittances sent from Eritreans working in Europe and the Middle East.
Industry and services comprise a majority of the remaining GDP while agriculture contributes only 13 percent to it despite employing 80 percent of the population. Moreover, 80 percent of the people depend on subsistence farming for their survival but owing to persistent droughts, and rocky and mountainous terrain, only 12 percent of the nation's land is suitable for farming.
This is in spite of Eritrea's natural resources including abundant mineral deposits such as gold, copper, potash, zinc, oil, natural gas, cement, gypsum, granite, marble, ceramic, limestone and iron ore.
Almost 70 percent of the land is covered by the greenstone belt of Eritrea, which has deposits of precious metals and volcanogenic massive sulphide (VMS). For example, the Asmara project – a group of four deposits in the outskirts of the capital – holds 574,000 tonnes of copper, 930,000 ounces of gold and 1.2 million tonnes of zinc, according to The Africa Report. As such, the government is actively looking to develop the mining sector and kick-start the economy.
Eager to get its claws into the continent, China's Sichuan Road & Bridge Mining Investment Development Corp. has ambitious plans to commence copper, zinc, gold and silver production this year.
Some 60 percent of the Asmara Mining Share Company belongs to a Chinese investor while the Eritrean government owns the remainder. The mine is expected to have a lifespan of 17 years, producing an estimated 381,000 metric tons of copper, 850,000 tons of zinc, 436,000 ounces of gold and 11 million ounces of silver, according to a Bloomberg report.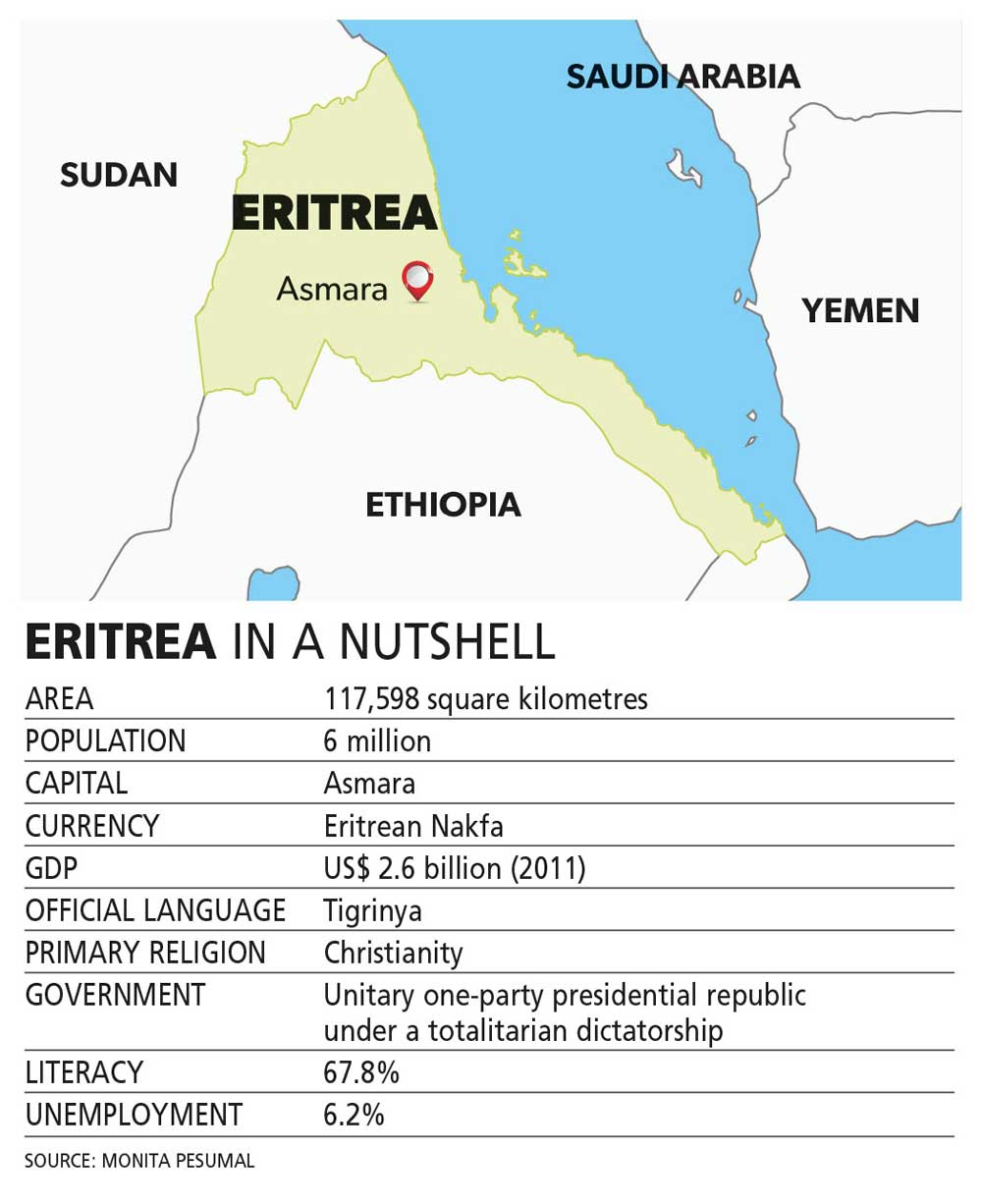 Currently, Eritrea operates two producing mines: Bisha, which produces gold, copper and zinc, and is 60 percent owned by Nevsun Resources; and the Zara goldmine in which another Chinese firm – China Sfeco Group – also has a 60 percent stake.
Likewise, the Colluli potash mine, jointly owned by the state mining company and Australia's Danakali, is poised to be a game changer for the poverty-stricken country. Located on the border with former arch-rival Ethiopia, Colluli is said to contain at least 1.1 billion tonnes of potash, which is enough for at least 200 years of production.
Eritrea's President Isaias Afwerki was once described by the BBC as being both charismatic and brutal. Referred to as a renaissance African leader, the 73-year-old Isaias remains the only president the country has known. Public opinion about him is split; on the one hand, he is known as a dictator and on the other, to be inspirational.
However, he's beginning to normalise relations with Eritrea's neighbours cum rivals.
Firstly, he established diplomatic ties with Somalia in July 2018 following a decade and more of animosity. During the bitter war, Eritrea was accused of backing Islamist militants in Somalia seeking to overthrow its government – a charge the former denied.
Then the border between Ethiopia and Eritrea reopened in September.
The sudden freedom of movement has led to an exodus of asylum seekers crossing into Ethiopia in search of a new life. There are now a reported 175,000 Eritrean refugees in Ethiopia.
Sudan's president announced in January that his country would reopen its border with Eritrea, which it closed a year ago because of fears of weapons trafficking.