NSB
NSB WON THE BEST OVERALL WEBSITE AWARD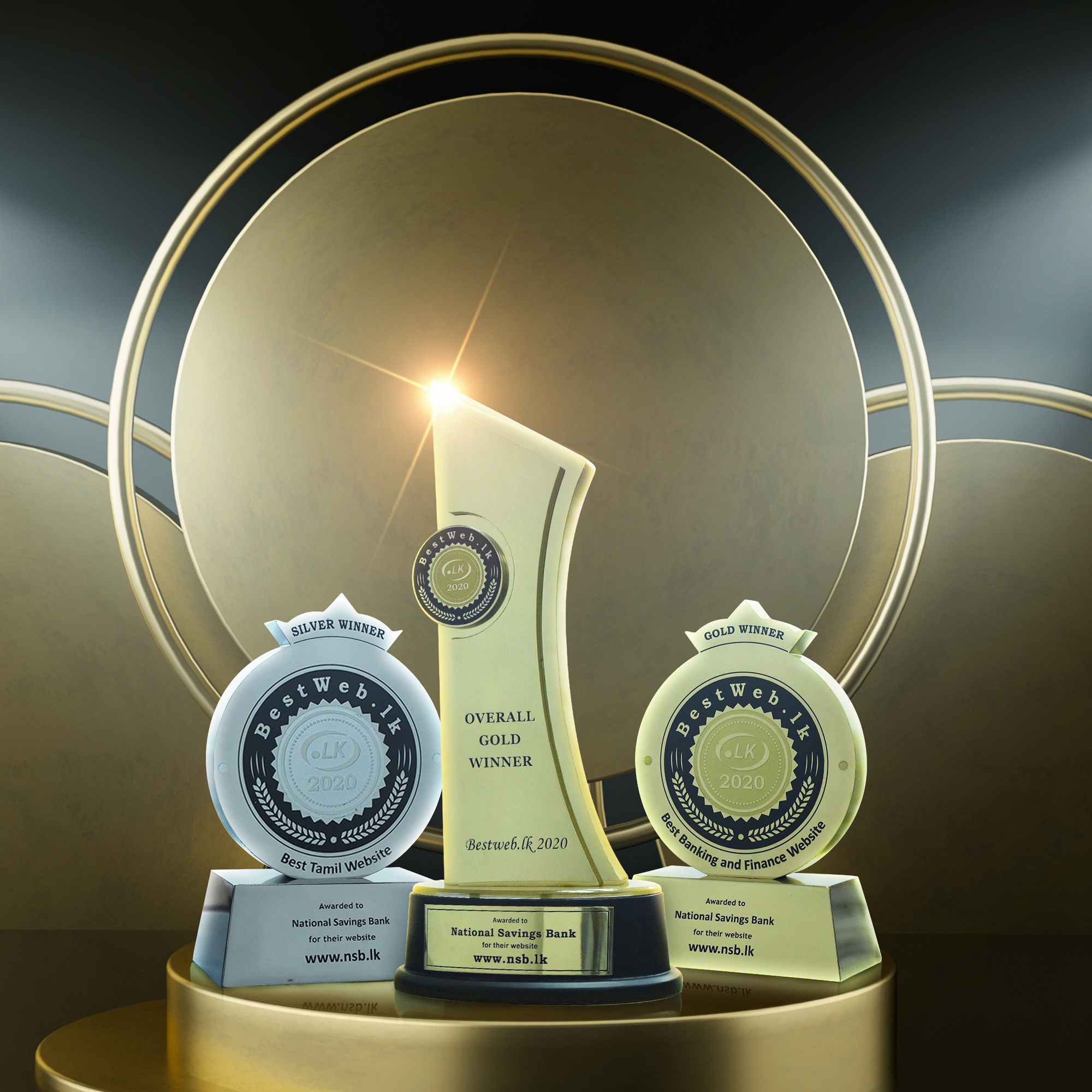 National Savings Bank (NSB) has emerged victorious with many national and international accolades recently, reflecting the Bank's commitment to all its stakeholders. As the latest in this streak of awards, the corporate website of the Bank, www.nsb.lk has been recognized as the Best Overall Website at the "Bestweb.lk Awards 2020".
The "Bestweb.lk" competition is held annually since 2010 to recognize the best website in Sri Lanka and remains Sri Lanka's premier awards ceremony in the digital arena. This competition is a great opportunity to promote and popularize Sri Lankan websites and reflect the skills and talent of the nation.
A website is the virtual gateway of any institution in the digital landscape. The corporate website of the Bank, receiving three awards this year, including the Silver Award for the Best Tamil Website, the Gold Award for the Best Banking and Finance Website and ultimately being honored as the Best Overall Webpage bears testimony to the digital prowess of National Savings Bank.
In addition to excellent performance in 2020, www.nsb.lk has won many accolades in the past including:
Most Popular Corporate Website in 2018
Bronze Award for the Best Banking and Finance Website in 2019
Merit Award for the Best Tamil Website in 2019
NSB has embraced digitalization and made bold strides into improving its outlook on the digital arena not only with an award-winning website but also via popular social media platforms including Facebook, Twitter, Instagram and LinkedIn. NSB is expected to continue its performance in the limelight as a trailblazer in the digital media arena.
The Awards Ceremony was held at Shangri'La Hotel recently with a gathering of distinguished guests.