AIA
AIA Insurance is the proud Platinum Sponsor of Sri Lanka's Most Admired Companies for 3rd consecutive year
12st September 2020: AIA Sri Lanka is proud to partner as Platinum Sponsor, The Chartered Institute of Management Accountants (CIMA) and the International Chamber of Commerce Sri Lanka (ICCSL) in presenting 'Sri Lanka's Most Admired Companies Awards 2020'.  This is the third year of the prestigious Awards Ceremony for which AIA has been the Platinum Sponsor. The awards are intended at recognizing companies that are a cut above the rest in terms of not just their financial performance but also on the value they create in a sustainable and ethical way for their employees, customers, investors and the general community.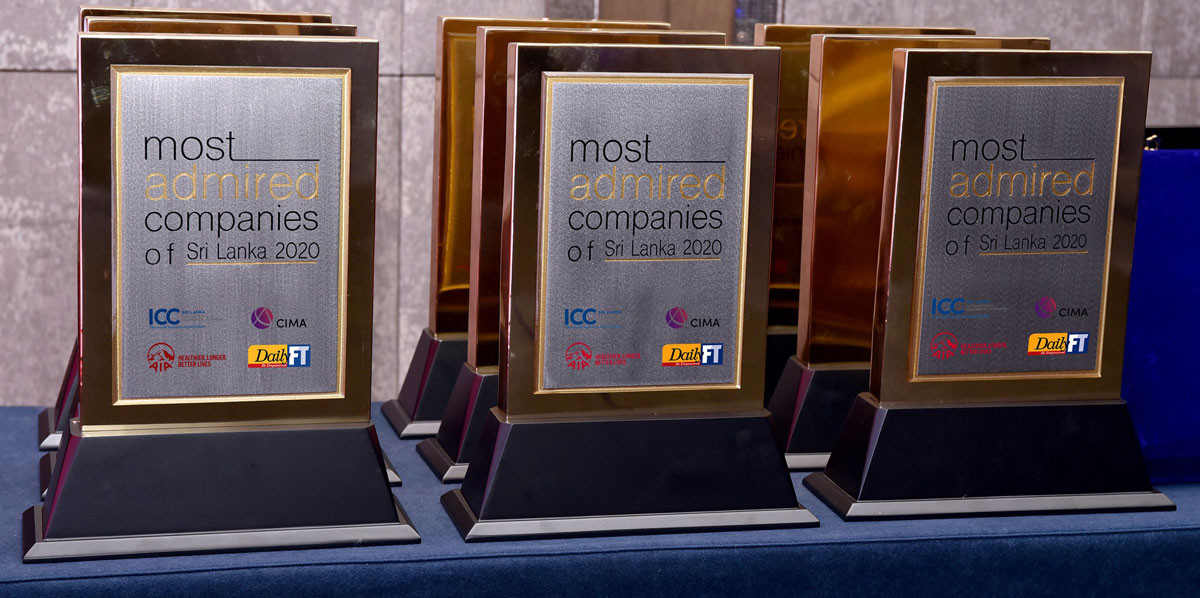 Companies that have been in business for over 5 years as at 30th June 2020 and are 30% or more of Sri Lankan ownership are eligible to enter this Awards competition   which is open to both listed and unlisted companies in Sri Lanka.
AIA CEO Nikhil Advani said in this regard, "as Sri Lanka's Best Life Insurance Company (* recognized by the Global Banking and Finance Review) and as a key player in the country's corporate sector, we appreciate that these awards are the only one of its kind in Sri Lanka. It gives us great pleasure to support, recognize and reward companies that not only excel financially but more so, are committed to creating value in a sustainable and ethical way for their employees, customers, investors and the community. "
AIA's Director & Chief Officer Legal, Operations and External Relations for AIA, Chathuri Munaweera added, "as part of the largest life insurer in the world, AIA endorses international standards of excellence in business and enduring elements of successful business organisation. With over three decades of experience doing business in Sri Lanka, AIA is truly appreciative and respectful of companies that succeed financially, but more so, through sustainable and ethical value creation. In this light, we are delighted to be a part of this effort to recognize honesty, and integrity in Sri Lanka's most reputed corporates."
ICCSL Chairman Dinesh Weerakkody noted "this pioneering initiative which rewards excellence across a number of performance criteria, is aimed at recognizing companies with the strongest reputations, that inspire other organisations and entrepreneurs. This is also unique in that it facilitates and encourages unlisted companies which usually don't get the recognition they deserve, although they contribute significantly towards the country's economic growth."
He added, "we are delighted to have a company of AIA's stature and repute on board for the 3rd consecutive year to recognize and applaud companies that add significant value to the county's economy and overall development. As platinum sponsor, AIA will not be a contestant for the awards but as a company AIA most certainly upholds the values of excellence required to be associated with an event of this nature."
The Awards Ceremony is scheduled to be held at BMICH Lotus Ball Room on 10th November, 4.00 pm onwards amidst an eminent gathering of corporate and non-corporate attendees.