NIGERIA TODAY
AN
OIL RICH

AFRICAN STATE
Monita Pesumal analyses the economy of one of the most populous states on the African continent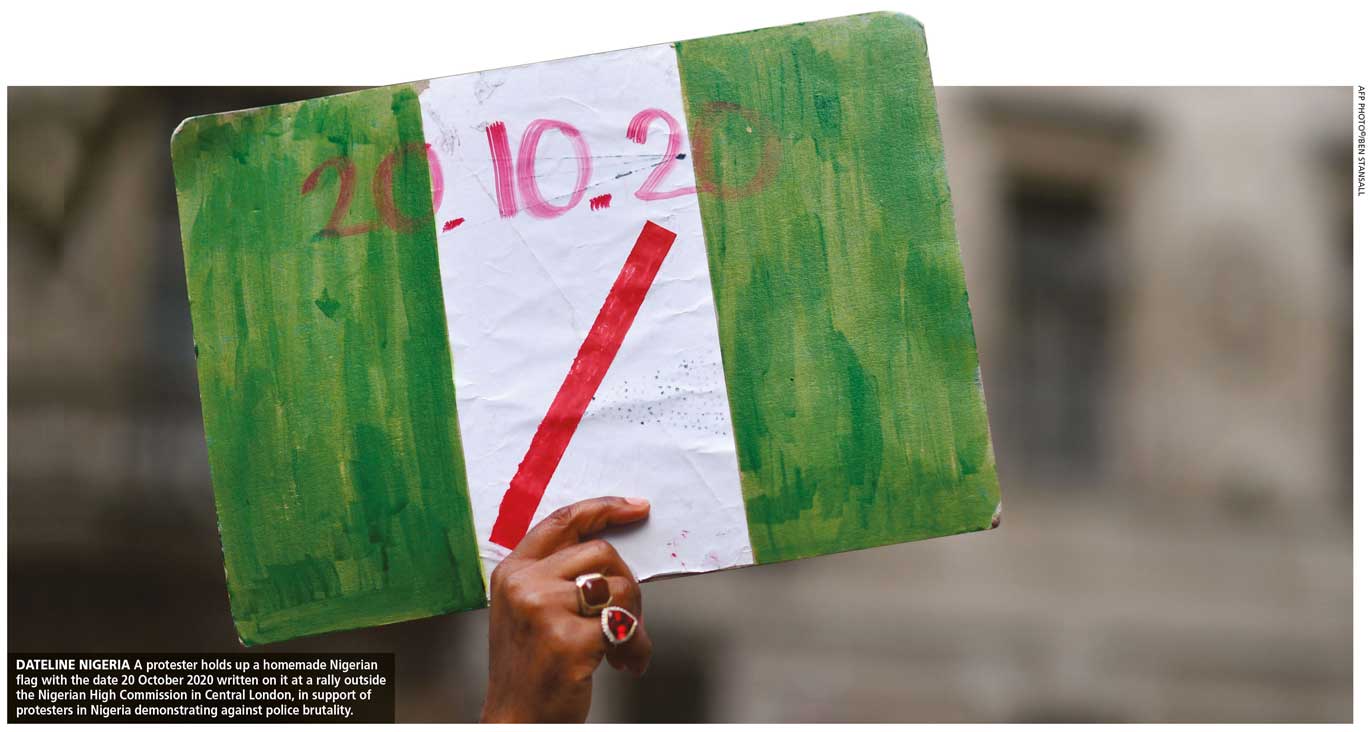 The Federal Republic of Nigeria boasts the largest economy in Africa and is projected to rank among the world's top 10 economies by 2050. Nigeria has been a member of OPEC for half a century, having joined in 1971. According to OPEC, this oil rich African state holds 36.97 billion barrels of crude oil in reserve or three points of OPEC's share.
Nigeria's petroleum industry, which produces 1.5 million barrels of crude a day, is responsible for contributing 10 percent of GDP and 86 percent of total export revenue. Oil also accounts for a third of banking sector credit and half of government revenue.
Other principal resources include natural gas, tin, iron ore, coal, limestone, lead and zinc. Nigeria's economy is dependent on industries that involve crude oil, coal, tin, palm oil, peanuts, cotton, rubber, wood, hides, skins and textiles. Through agriculture, it earns from cocoa, peanuts, palm oil, corn, cattle, timber and fish.
Nigeria experienced its deepest recession in two decades in 2020, mostly due to the pandemic, which impacted crude oil prices, and forex and investment inflows.
In 2021 however, growth took off as COVID-19 restrictions were eased, oil prices recovered and the authorities implemented policies to mitigate economic shocks. Nigeria's economy grew at 3.4 percent last year – the highest in eight years – and real growth outpaced all forecasts by the government.
Though the Ministry of Finance expected a 2.5 percent growth rate for the year, the Central Bank of Nigeria had projected 3.1 percent. An expansion in agriculture and trade industries in the fourth quarter offset a sharp drop in oil production.
In spite of Nigeria being one of the top oil rich countries in the world, 42 percent of the population lives in poverty. According to the World Bank, inflation shocks alone pushed a further estimated eight million Nigerians below the poverty line in 2021, bringing the total number to 91 million.
The World Bank added that Nigeria may have one of the highest inflation rates globally this year with increasing prices diminishing the welfare of Nigerian households. Food inflation is at 17 percent, being driven up by food insecurity that has affected farmers due to road transport issues and disruptions to global supply chains caused by the pandemic.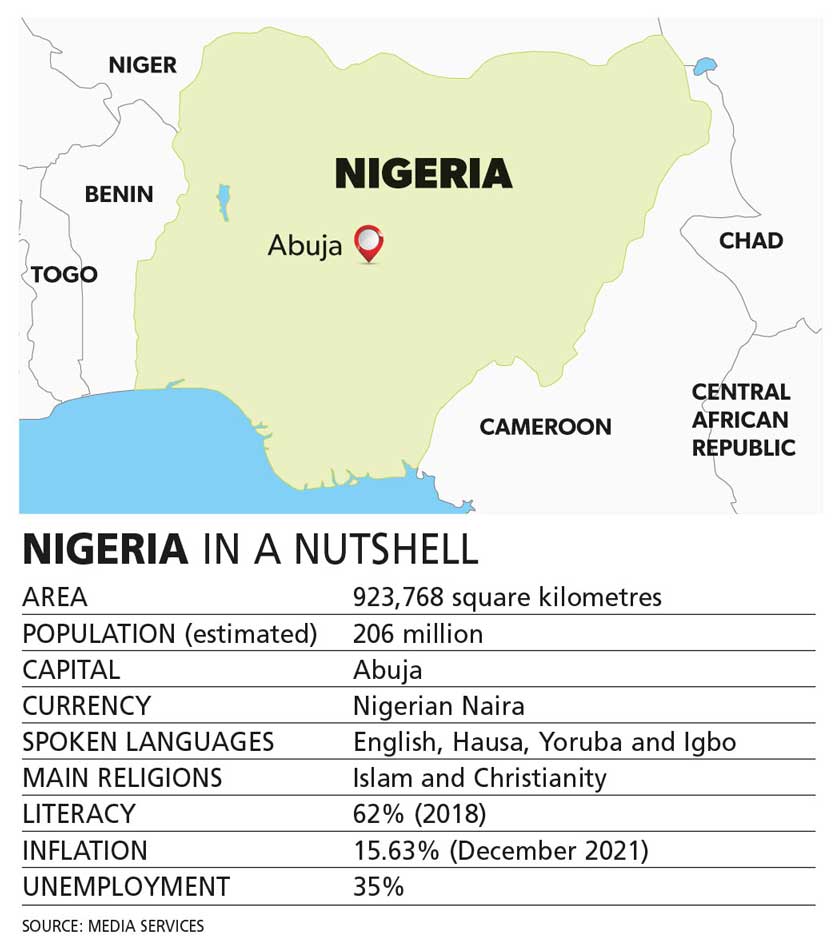 Insecurity, poor income levels, and a lack of medical facilities and healthcare are cited as major reasons that have compelled Nigerian youth to accept employment overseas in the Gulf states, the UK, the US and Canada.
Youth unemployment currently stands at a staggering 35 percent; and while the minimum monthly wage in Nigeria is only 30,000 Naira (about US$ 72), migrant Nigerians workers can earn up to six times as much working as couriers, helpers or taxi drivers.
Nigeria's diaspora remittance inflows are expected to exceed World Bank projections for 2021. In the first nine months of 2021 for example, remittances rose to 14.2 billion dollars – up 10 percent from the corresponding period of 2020. Skilled Nigerians including doctors, nurses, engineers and artisans contribute substantially to the economy.
As of February 2022, there were about 250,000 confirmed COVID-19 cases and around 3,000 deaths as a result of it. Approximately 17 million COVID-19 vaccines of the first dose and 7.5 million of the second had been administrated at the time, while only slightly above 15 percent of the population had taken the first shot and 6.7 percent received the second.
At the end of February, President Muhammadu Buhari welcomed the designation of Nigeria as a manufacturing base for COVID-19 vaccines – it is one of six such countries in Africa. Nigeria also offered to host a biomanufacturing training hub proposed by the WHO.
A former military ruler, Buhari won a historic election victory in March 2015. He became the first opposition candidate to win a Nigerian presidential poll after defeating incumbent President Goodluck Ebele Jonathan.
A recent report has revealed that since Buhari took office however, only eight percent of Nigerians say they are happy with the country situation under his leadership.
According to a survey conducted by the Africa Polling Institute, some 78 percent of the citizenry wasn't happy with the country's state of affairs as of January and almost half felt 'extremely sad' about the plight of the nation.
The main reason for instability in Nigeria is the worsening security situation. Violent disputes between nomadic animal herders and farmers have been an issue for many years. The frequent kidnapping of schoolchildren from their classrooms and boarding houses is cited as another serious threat.
Despite claiming that Islamist militant group Boko Haram had been 'technically defeated' during his first year in office, Buhari now admits that his government is failing to stop the insurgency. And as if Boko Haram wasn't bad enough, a separatist group called the Indigenous People of Biafra (IPOB) has been involved in clashes with security.