NEW INLAND REVENUE ACT IN APRIL 2018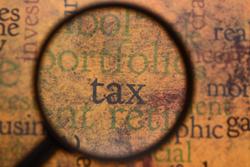 The new Inland Revenue Act, which was passed in parliament recently, will come into effect on 1 April 2018, according to instructions given by the Minister of Finance and Mass Media Mangala Samaraweera.
The PAYE tax slab has been increased to Rs. 1.2 million from Rs. 750,000. None of the companies listed on the Colombo Stock Exchange will be taxed under the capital gains tax while income from selling shares also has been exempted from the said tax.
Moreover, Employees' Provident Fund (EPF) returns will not be taxed; no taxes have been imposed on hospital services or charges but hospitals will be required to pay a tax at the end of the year based on their income that has been increased to 28 percent.