NDB
NDB shines at ACCA Sri Lanka Sustainability Reporting Awards as the Best in the Banking Sector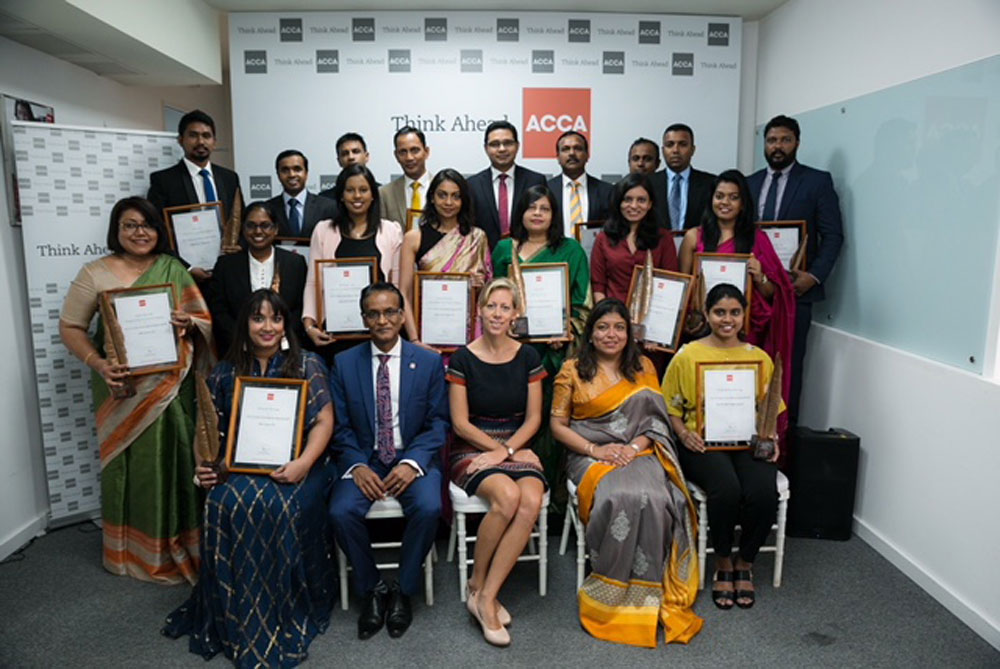 National Development Bank PLC [NDB Bank] emerged as the Winner – Banking Sector, at the recently concluded Sustainability Reporting Awards of ACCA Sri Lanka for the reporting year 2017/2018. This awards program, an annual endeavor of ACCA Sri Lanka recognizes those organizations which demonstrate excellence in reporting and disclosing the environmental, social and sustainability aspects and impacts of businesses. Sustainability disclosures of NDB's 2017 Annual Report – Take a Closer Look was recognized at this year's awards program as the best in sustainability reporting within the banking sector.
The same Report also won the Bronze award – Banking Sector at the 54th Annual Report Awards 2018 of the Institute of Chartered Accountants of Sri Lanka held in December 2018 and the 2nd Runner Up – Private Sector Banks (including Co-operative Banks) and Merit award for Corporate Governance at the South Asian Federation of Accountants BPA Award & SAARC Anniversary Award 2017 for Best Presented Annual Reports held in Pune, India in January 2019.
Commenting on the award, the Director/ Group Chief Executive Officer of NDB Bank – Mr. Dimantha Seneviratne mentioned that both sustainability endeavours as a responsible corporate citizen and their disclosures in a comprehensive and transparent manner for the benefit of a wide range of stakeholders are important to the Bank.
As a financial intermediary, sustainability forms a core aspect of all of the Bank's business endeavors, notably in funding renewable energy projects via project financing, empowering entrepreneurs via SME financing and promoting financial inclusivity and financial literacy via micro-financing. Vice President – Finance of NDB Bank, Ms. Suvendrini Muthukumarana commented that the Bank's Annual Report preparation process, including sustainability reporting follow international guidelines such as integrated reporting guidelines and global reporting initiatives, adopted to match the local context, to ensure that we provide meaningful information in a timely manner.
NDB Bank which is the first and to date the only corporate in Sri Lanka to officially be certified with EDGE Certification, the leading and only global certification for gender equality at work place, is the parent company of the NDB Group, one of the fastest growing financial services conglomerates in Sri Lanka. The Bank was recently recognized by various awarding bodies for its remarkable achievements. Among the notable awards won were; 'Best Domestic Bank in Sri Lanka for 2019′ by Asiamoney Magazine, 'Bank of the Year in Sri Lanka 2018' presented by The Banker UK, 'Best Bank in Sri Lanka 2018' by Global Finance Magazine, USA, and Winner – Banking Category at the National Business Excellence Awards of the National Chamber of commerce Sri Lanka. From its inception, the NDB Group which includes NDB Bank, NDB Capital, NDB Investment Banking, NDB Wealth, and NDB Securities has been a catalyst in the development of the nation, strengthening and empowering entrepreneurs, corporates and individuals from all strata of the economy. Customers across all group companies have benefited from the product and service offerings of the NDB Group.