NDB
Q: Could you provide an overview of National Development Bank's (NDB) premium banking offering?
A: NDB's Privilege Banking (PRV) service was strategically positioned in 2004 with the primary objective of serving the high net worth individuals segment in Sri Lanka and overseas, by means of financial advisory services, offshore banking offerings and other services, by way of portfolio and relationship management.
We implemented a new strategy last year, expanding the service to the branch level so as to cater to high net worth clients based across our network. In the pursuit of strategically expanding the service offering, we initially opened three PRV centres in Cinnamon Gardens, Pelawatte and Kandy, and launched branches in Galle and Kurunegala as well.
Our intention is for each PRV client to be serviced by a dedicated relationship manager. What this entails is a personalised service for all their financial needs beyond basic banking products.
Not only does NDB cater to Sri Lankans but we also offer offshore private banking services to clients based overseas. We provide a gamut of products and services including derivative products, capital market investments and FX based products, and even family banking and estate planning.
With the expertise of the NDB group of companies – which includes NDB Investment Bank, NDB Wealth Management and NDB Securities – we're able to leverage these proficiencies to position the bank as the only banking institution to offer this range of services.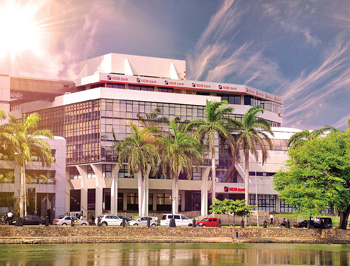 Q: Which customer segments are you looking to serve through these services?
A: We're targeting high net worth individuals – professionals and business leaders, as well as emerging leaders. Additionally, we have been successful in attracting the third generation of our current customer base for NDB's family banking services. 
Q: How would you describe the competition in this segment – and how does NDB look to stay ahead?
A: NDB is pursuing a blue ocean strategy with the view that competition is irrelevant. In this segment, competition is not based on price but value propositions, and well-crafted and tailor made financial solutions.
For instance, with in-depth knowledge of a client's financial portfolio – i.e. investments, equity, fixed income and so on – a relationship manager would be able to assess and manage it to cater to his or her personal needs, ensuring that we provide more than a banking service. 
Q: What are some of the bank's recent developments in this area?
A: With our new strategy, we have looked to ensure that clients experience the same proposition everywhere whether they're in Jaffna, Galle or elsewhere.
A recent development is the extension of NDB's Islamic banking solutions through the launch of NDB Shareek – the bank's Islamic banking business – in our premium services. This enables us to provide these solutions to high net worth clientele with the private banking concept.
Another unique development in this particular segment is Asiamoney's recognition of NDB as the first and only Sri Lankan lender in the country to offer these customised premium banking services.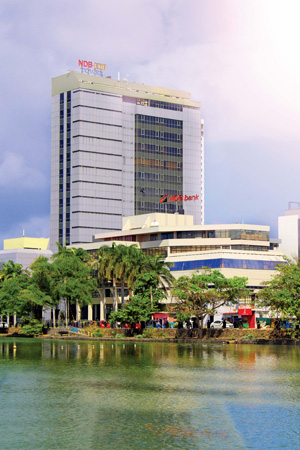 Q: Could you elaborate on the PRV relationship management based model that's been adopted across the network?
A: With this new model, each client will have a dedicated relationship manager as well as a backup to ensure continuity of service. Each portfolio is studied by two relationship managers so that we can maintain and continuously improve service levels.
To provide appropriate advisory and financial solutions, all our relationship managers are trained in private banking concepts. When clients approach us, we don't look to simply offer fixed term deposits for their funds; instead, we evaluate their requirements – such as the need for consistent cash flows or investments to derive capital gains – and provide tailored solutions to address their individual needs. 
Q: What are the strengths that contributed to the recognition of the bank's PRV services by Asiamoney?
A: NDB was recently recognised as the 'best for premium banking services' at the 'Asiamoney best bank awards 2019: Sri Lanka' based on our key strategy and value proposition, which offers one-to-one solutions.
Not every bank boasts such a wide range of services, which is one of our USPs. In most cases, customers would have to rely on different service providers whereas NDB offers a single relationship manager in a single location to cater to their various financial needs. 
Q: How is NDB looking to expand its PRV offering in the future?
A: We're working to continuously improve our offering by identifying and serving more niche markets.
In addition, we intend to increase our market share by expanding our international footprint. While NDB is already established and performing well in certain countries, we're looking to serve our own expatriates such as those working in Middle Eastern countries.
Furthermore, we will be on boarding more up and coming and potential business leaders, providing a range of services including advising them on how to manage their investments.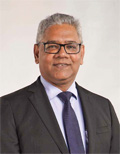 Sanjaya Perera
Senior Vice President
Personal Banking and Branch Network Management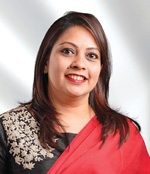 Shera Hassen
Assistant Vice President
Head of Privilege & Privilege Select Banking
Telephone 2448448
Email contact@ndbbank.com
Website www.ndbbank.com