NDB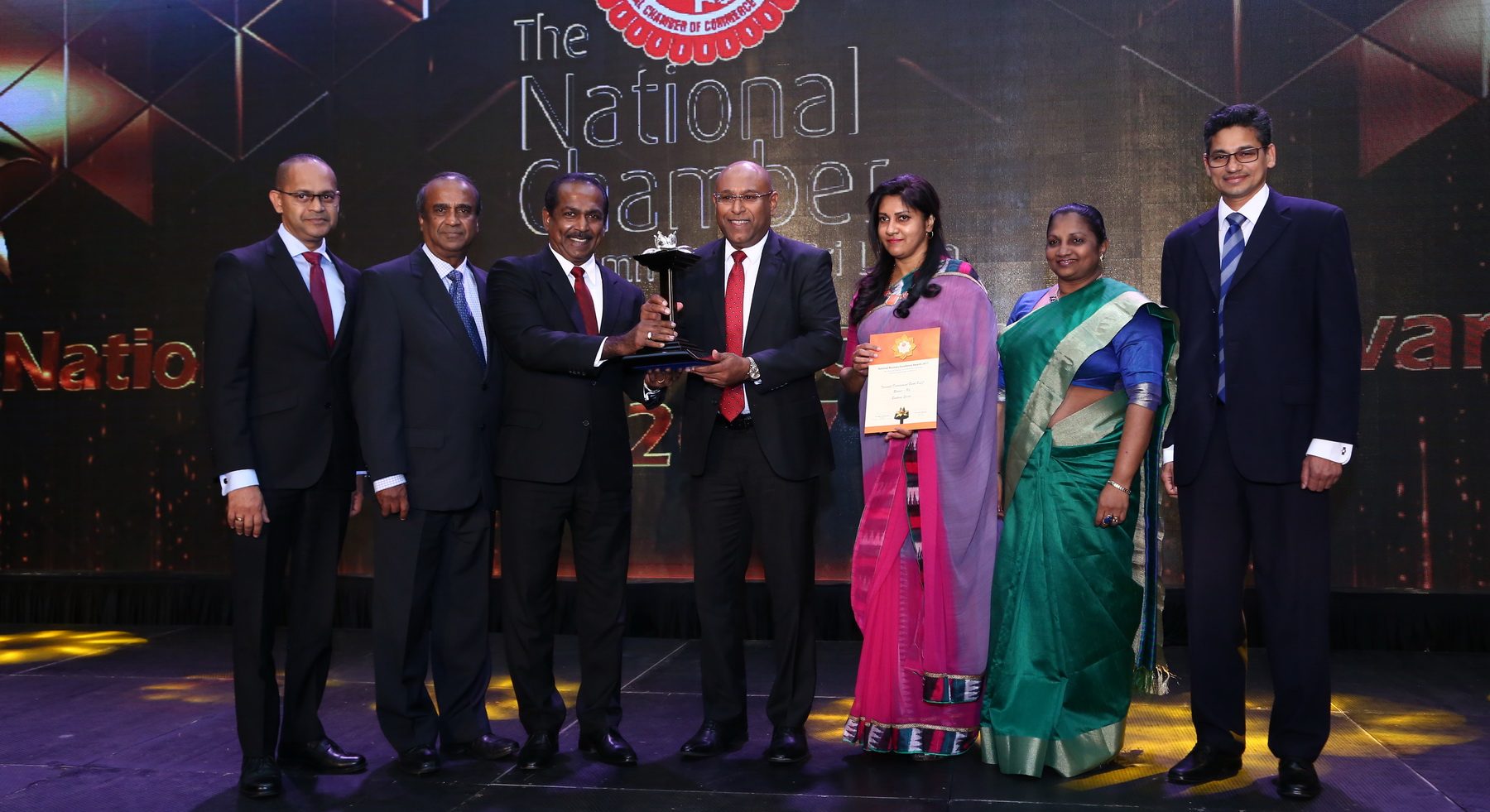 National Development Bank PLC emerged Runners Up under the banking category at the National Business Excellence Awards 2017, hosted by the National Chamber of Commerce. The 14th Edition of the National Business Excellence Awards, which recognize corporates who have excelled in business, was held on the 13th of December 2017 at Hilton, Colombo.
NDB's Chief Executive Officer Dimantha Seneviratne accepted the award in the presence of a large gathering of top business leaders, leading business organizations, and diplomatic missions, including the Chief Guest – High Commissioner of Canada, David McKinnon.
The contenders for the Business Excellence Awards were evaluated by an eminent panel of judges over the past few months and judged on a newly structured Excellence Evaluation Model of 7 criteria, namely Excellence in Business and Financial Results, Capacity Building, Performance Management, Local and Global market Reach, Leadership, Corporate Governance, Corporate Social Responsibility and Environmental Sustainability. This Excellence Model has benchmarked some of the World's best known excellence models such as the Deming Award of Japan, the Malcolm Baldridge National Quality Award of USA and the European Federation Excellence Model of Europe.
The Bank's accomplishments stand witness to NDB's enhanced stature and prominence. Today, as a fully-fledged commercial banking conglomerate NDB offers a widespread product portfolio that caters to its diverse clientele. With the intention of extending the banking reach across all socio-economic groups and providing its customers with the ability to conduct their banking transactions with ease and flexibility, a comprehensive and state-of-the-art mobile banking solution was introduced. This enables customers to carry out transactions anywhere, anytime, without visiting branches.
The National Business Excellence Awards is an annual award competition conducted by the National Chamber of Commerce of Sri Lanka (NCCSL) with a view to recognizing the business enterprises, that display Business excellence as well as in each pillar of excellence.
NDB remains dedicated to bringing its customers one step closer to accomplishing their life long ambitions and uplifting their standards of living through the range of services that is accessible through its growing branch network. Further details on NDB's many products can be obtained from its 24 hour Call Centre, by calling 011 2448888 or by visiting NDB Bank's website on www.ndbbank.com.