GLOBAL TECHNOLOGICAL TRENDS THAT'S TAKING OVER REAL ESTATE IN 2017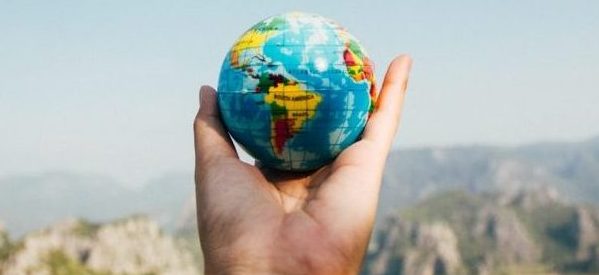 With more and more people gaining access to the internet, it is of paramount importance that businesses follow the trend as well. Today, businesses have a higher chance of sustaining itself and gaining success by following technological trends when compared to conventional methods. This is true for the real estate industry as well. The National Association of Realtors research says, in 2016 the most used source for property search is the internet (95%) and 51% were able to actually find their dream home there.
The rise of augmented and virtual reality
When Pokémon Go was released in 2016, technology analysts deemed it a breakthrough in Augmented Reality since it merged both the real world and the virtual world to create a location-based game. The same technology is expected to help property developers, to offer property seekers the ability to view their dream home from any destination. Virtual Reality has developed to an extent where home buyers will no more need to worry about their furniture fitting into the space or travelling all the way from one destination to another. This is a major advantage especially if you seek to purchase your dream home outside of the country. On the other hand, Augmented Reality enables agents to showcase their apartments, houses and other properties in the form of 3D. This dramatically reduces the time taken for buyers to go through a plethora of property listings online to select the house that they desire. Thus all in all, these technological trends that are currently rising will help developers share their information with clients and offer them a better understanding instantly.
 Automation and artificial intelligence
One of the next great technological leaps that is currently taking over the real estate industry is the use of advanced automation and artificial intelligence, which is predicted to reduce the human input while increasing productivity by streamlining tasks to decrease unwarranted costs in the long run. Automation is a means of maintaining the consistency of every task.
One of the major factors that drives sales in the real estate industry is human interaction. As a sector that heavily depends on human emotions, agents are constantly reminded of maintaining close relationships with their clients. This can be further fuelled through automation. By automating certain organizational tasks like paying bills, sharing content on social media, online advertising and sending newsletters, client follow up reminders and customer service tasks, agents are now able to spend their time effectively to engage with clients to understand their requirements and connect them with the right properties easily.
Real estate on demand, the sharing economy
While most real estate operations are driven by agents and developers, the sharing economy which is predicted to transform the real estate industry, will be pushed forward mainly by the buyers and renters. Sharing properties, both short-term and mid-term, which is a trend that is gaining popularity is expected to boom in the coming years. The most evident example for this would be Airbnb.
The sharing economy benefits the overall real estate industry in many ways such as utilizing underused assets, offering properties for lesser prices, a unique experience offered to individuals by their hosts.
Big data for buying, selling and searching real estate
The key to the success of most impending technological trends will largely depend on the rise of another trending technology; the use of big data. Effective use of Big Data can predict future property trends including property prices. Moreover, third party organizations like banks can also make use of Big Data to understand who is genuinely interested in buying a property when lending loans. Furthermore, this also allows developers to obtain an idea about the living standards of property seekers including information like energy efficiency, sustainability and traffic situations to introduce diversified value added services.
Technology is bound to evolve further to make businesses and human life convenient. Yet, one must not completely rely on it for success.  It should be treated only as a support system and even without it, companies should be able to continue their operations smoothly. Especially in the real estate industry, human emotions must be taken into deep consideration when buying and selling properties. Thus, success can only be derived through effective decision making backed with the support of the above-mentioned technologies.