MOST RESPECTED 2020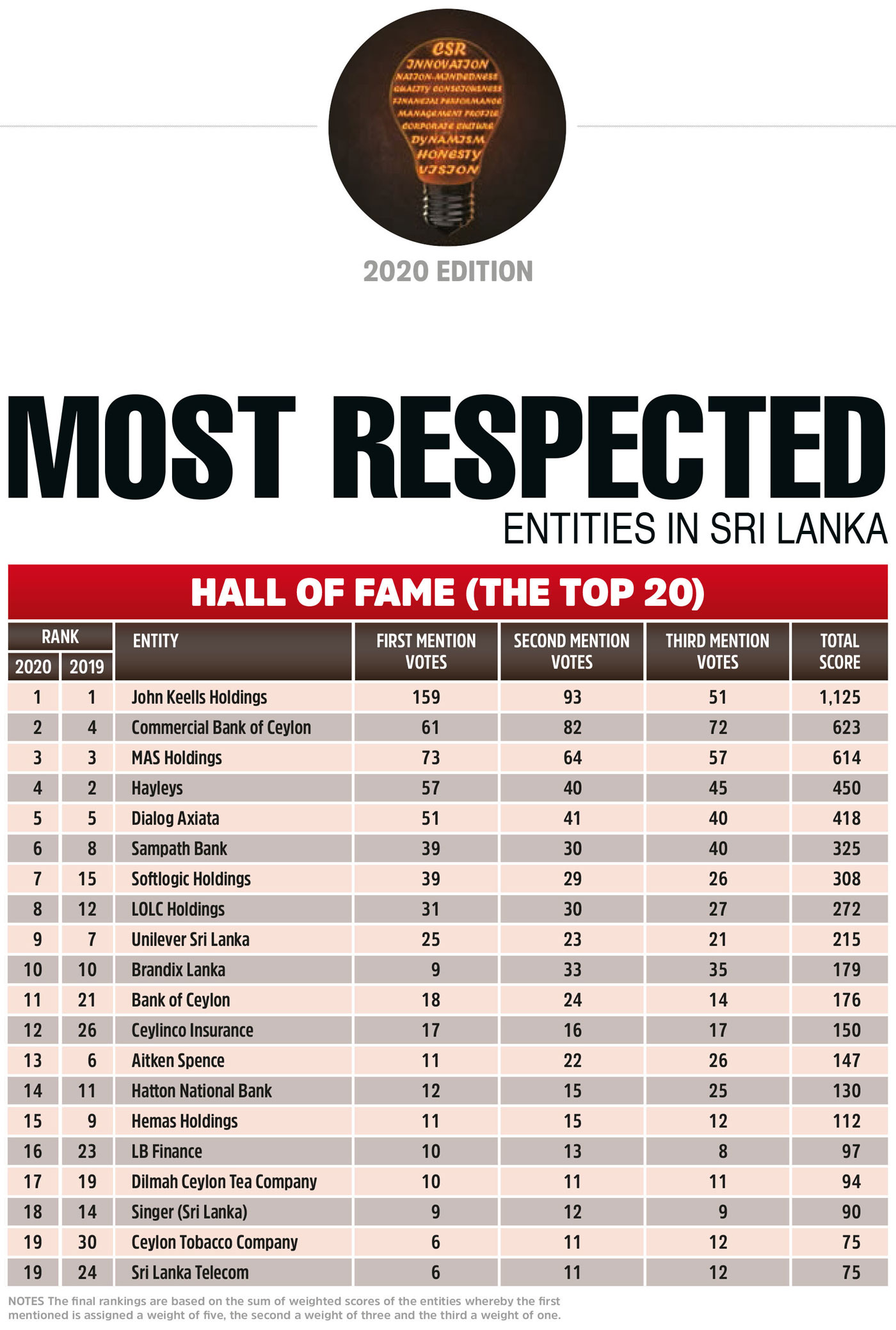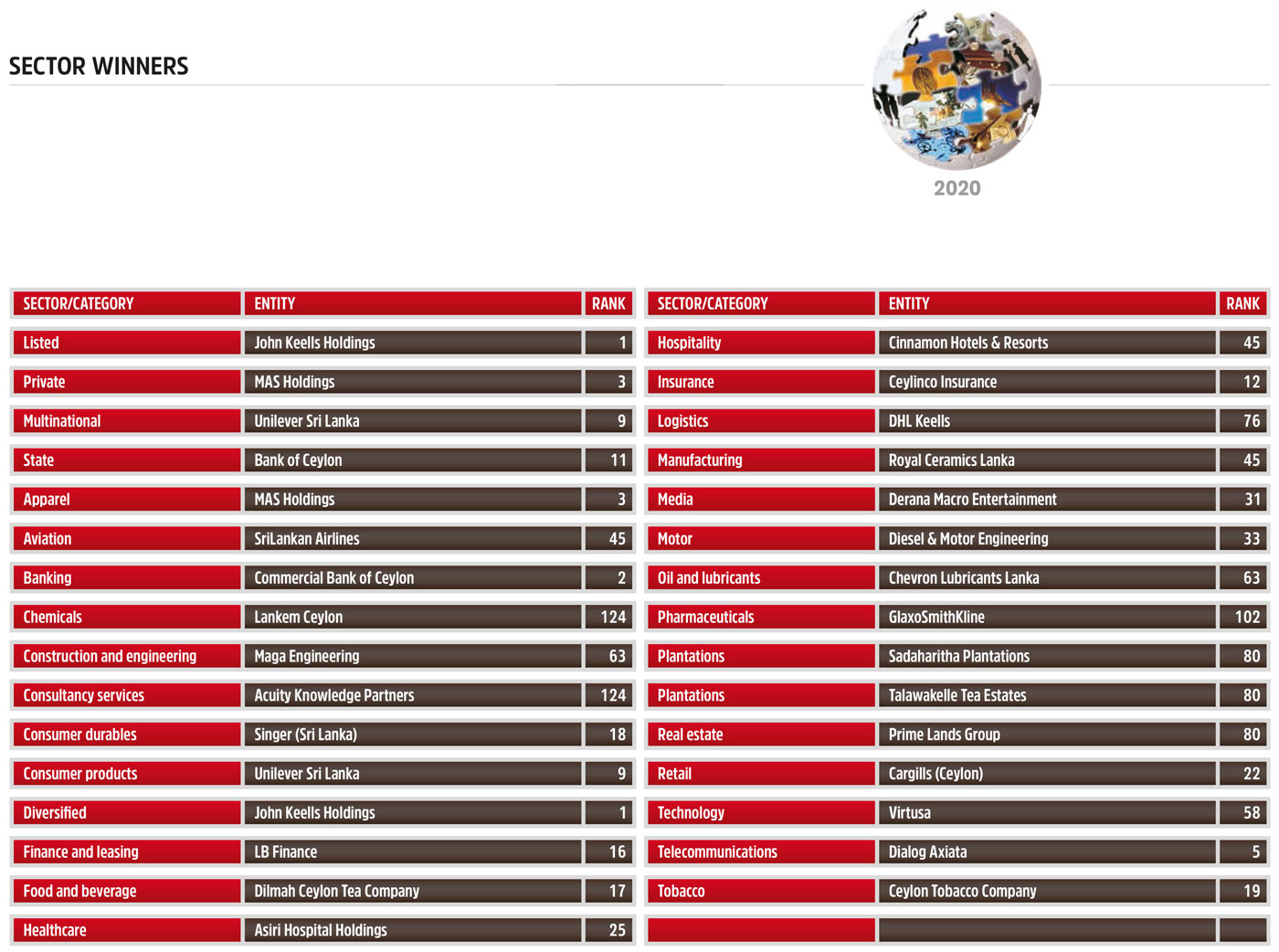 FOREWORD
A Whole New Biz World

The 16th annual edition of the Most Respected ranks the nation's most admired corporations
Year 2020 was thought to be when Sri Lanka recovered from the devastating impact of the Easter Sunday attacks in April last year, and businesses could look forward to regaining their foothold in the country and across the world.
Alas, the novel coronavirus had different ideas for corporate entities and citizens alike. Such was the impact of the COVID-19 outbreak that the LMD-Nielsen Business Confidence Index (BCI) dipped by more than 50 basis points in April with the onset of the pandemic in Sri Lanka.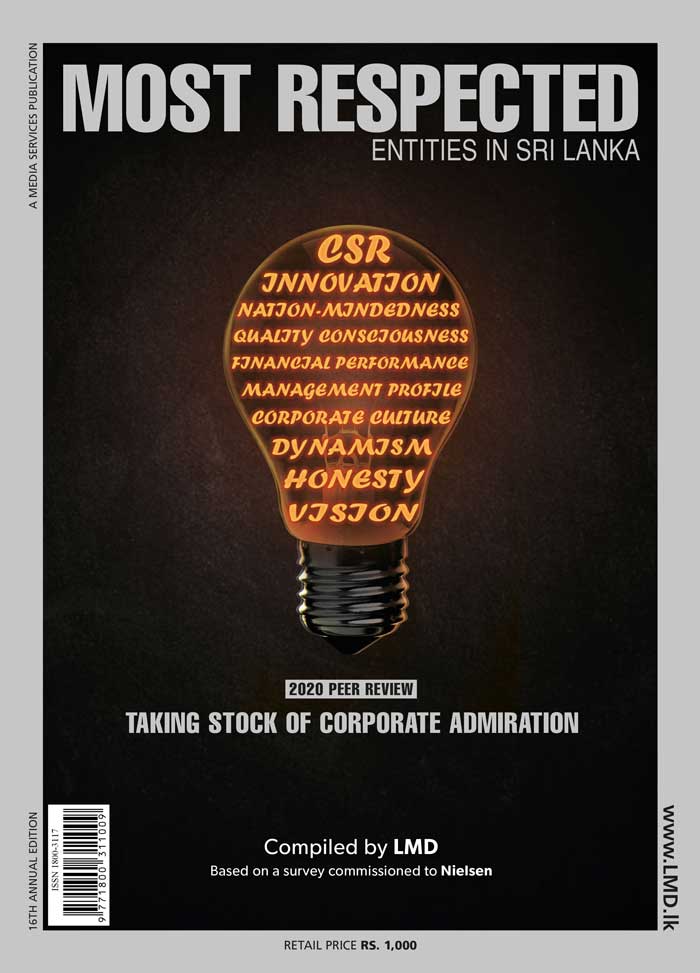 The world as we know it came to a virtual standstill in the face of COVID-19 and is now gradually rearing back to life albeit with more restrictions than people are accustomed to – and it's early days as far as a post-pandemic reality is concerned.
Turning to this year's Most Respected special edition, it maintains the revised methodology from 2019 for ranking entities whereby Nielsen's exclusive survey for LMD to gauge peer perceptions employed a weighted ranking system. The aim is to ensure a fairer discrimination of the nominated entities compared to the Olympic Ranking System that came into play in 2015.
For a record 15th year, John Keells Holdings (JKH) is perceived as being the Most Respected entity in Sri Lanka thanks to garnering the highest number of votes (1,125). It is followed by Commercial Bank of Ceylon (ComBank), MAS Holdings, Hayleys and Dialog Axiata.
ComBank secures the No. 2 position while Hayleys drops two places to fourth and MAS maintains third place. Meanwhile, Dialog retains fifth place in the 2020 rankings.
Rounding off the top 10, Sampath Bank moves up by two spots to sixth, Unilever Sri Lanka falls to No. 9, Softlogic Holdings and LOLC Holdings break into the top 10 by virtue of having climbed eight and four places respectively from the preceding year, and Brandix Lanka remains in 10th place.
The 10 most admired businesses include four of the largest diversified corporates, a private sector banking duo, the two largest apparel manufacturers in this country, a multinational consumer goods company and arguably the largest telecom service provider in Sri Lanka.
In terms of the 10 attribute rankings, JKH leads in five categories (quality consciousness, management profile, dynamism, corporate culture and vision) while ComBank is numero uno for financial performance and honesty. Dialog assumes leadership for innovation and CSR with MAS Holdings being perceived as the most nation-minded.
– Zulfath Saheed