MILLENNIAL TRAVELLERS

PARADIGM SHIFT IN
TRAVEL
Rajika Jayatilake notes that millennials are transforming tourism by demanding that sustainability is at its core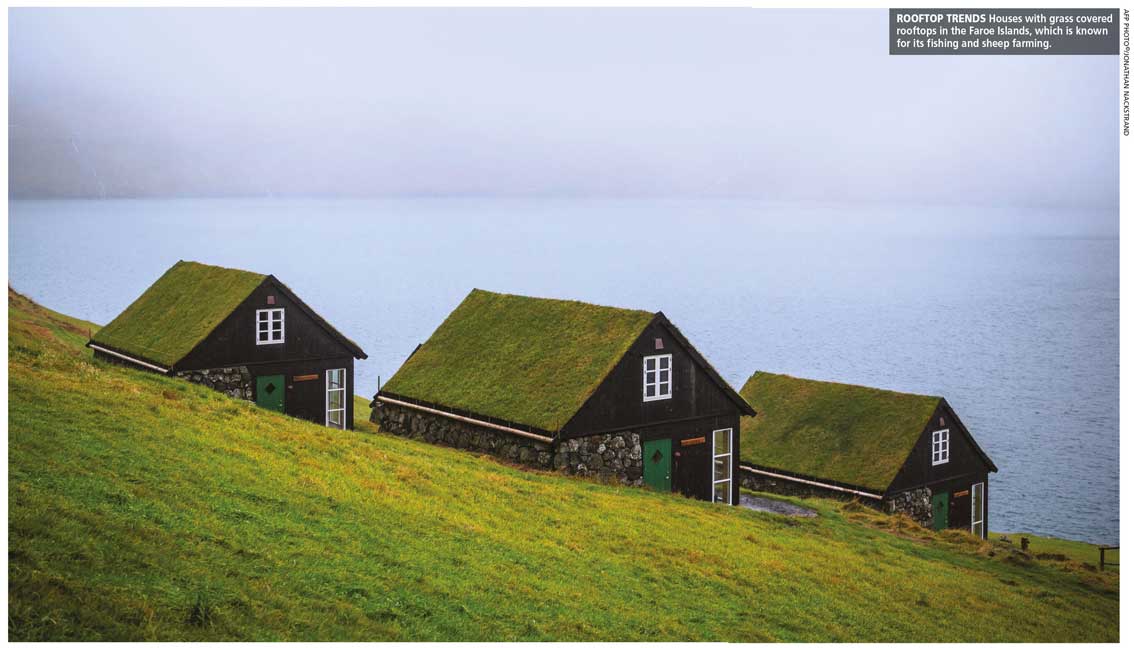 Technology has irreversibly impacted global travel and tourism. Tourism specialist Xavier Cubeles says: "The travel industry is in the midst of a deep transformation" where "the internet and mobiles have changed the way people plan and experience their trips."
Meanwhile, a recent Google Travel study shows that 74 percent of travellers plan their trips online and only 13 percent rely on itineraries prepared by travel agents.
As such, the millennial perspective is transforming the travel sector and tourism industry. Statistics reveal that these travellers comprise almost 20 percent of the global population and prefer to spend their money on travel rather than material purchases.
In fact, recent studies show that one in four millennial consumers would rather pay for an experience than a product.
Obsessed with compiling memorable moments, they're creating what many call 'the experience economy,' which includes engaging in different activities and sharing their activities on social media platforms.
Since millennials are constantly connected to the internet, they're aware of events and happenings in the world as they happen. Having grown up during the globalisation movement, they are also more culturally attuned to diversity and understand the urgency of social responsibility, as well as the critical need for sustainability and eco-friendliness.
Further, not only do they travel more than other generations, millennials also spend more money than the average tourist, and prefer to reward sustainable products and services with their purchases rather than saving a few dollars by buying environmentally harmful products.
Therefore, sustainable tourism is becoming a way of travel across the globe with a focus on minimising the harmful impact of the industry on the environment. Moreover, a recent study by Bournemouth University in the UK found that the tourism industry is an important component of economic growth and employment in many countries.
Additionally, the international tourism industry will generate around 370 million jobs worldwide and add US$ 11 trillion to global GDP by 2026. The World Travel and Tourism Council (WTTC) expects the value of global tourism to be some 13 trillion dollars by 2029.
Besides, the tourism industry is realising that today's young travellers are a completely different breed from those of yesteryear who were more conventional in their approach to travel.
However, as millennial and Founder of For the Love of Travel Tara Cappel says: "Millennials don't just see travel as something we do – we identify with it. We consider ourselves citizens of the world, and have an enthusiastic desire to immerse ourselves in another place, and return rejuvenated, inspired and ready for our next adventure. We are travellers."
Therefore, millennial travellers aren't tourists who simply want to 'see a country.' Their trips are focussed on authenticity, experiencing new societies and cultural immersion. Tours are no longer busloads of tourists taken from one landmark to another. Young travellers constantly seek to stimulate their senses with new sights, sounds, smells, tastes and the feel of the places they visit.
Forbes noted recently that 90 percent of young professionals who fill their profiles say that sampling local cuisine is very important to them.
So the global travel sector and tourism industry are gearing to delight a new breed of consumer, and recognising destinations that make the effort. For instance, Travel + Leisure Global Vision Awards honoured Aruba, New Zealand and Faroe Islands in 2021, for sustainable and responsible travel products, practices and experiences.
Aruba, which is a Caribbean island that's a territory of the Netherlands, is a global leader in sustainable travel. It concentrates on responsibly managed tourism and has banned single-use plastics and pollutants like common sunscreen. Aruba also prefers clean energy such as solar power.
New Zealand's Tourism Futures Taskforce wants to ensure that ultimately, tourism "will contribute more than it consumes."
The Faroe Islands – a territory of Denmark – are raising awareness about the isles as a destination in line with the needs of millennials for sustainable tourism.
Other countries such as Sri Lanka are encouraged by this new trend and seem to be following suit.
The island recently completed the initial phase of the Heritage Trails project that's supported by the EU and USAID. This project has created the first ever long-distance walking trail in Sri Lanka where tourists can go on multi-day hikes and experience local culture, meet people and enjoy the cuisine.
In other parts of the world too, destinations are gearing up for sustainable tourism. Global market research company Euromonitor International recently released a report at ITB Berlin titled 'Top Countries for Sustainable Tourism.' The report ranks Scandinavia as leading in engagement and progress towards sustainable travel with Sweden coming next, followed by Finland, Austria, Estonia and Norway.
Moreover, millennials don't plan travel months ahead; they plunge into an adventure even several times a year as dreams appear on the horizon. They can identify with American businessman Douglas Ivester's advice: "Never let your memories be greater than your dreams."
"Millennials don't just see travel as something we do – we identify with it
Tara Cappel
Founder For the Love of Travel