METROPOLITAN COLLEGE
Bridging Sri Lanka's education and the world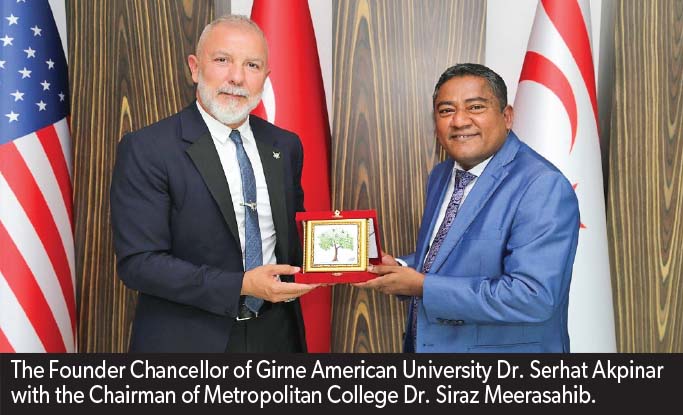 Q: Could you provide an overview of Girne American University (GAU)?
A: GAU has provided an American model of premium higher education for the past three decades. Launched in 1985 with only seven students, it now has over 20,000 from across the globe, and been ranked among the best 100 business schools in the Eduniversal rankings for Eurasia and the Middle East.
GAU maintains ties with North America and Europe, and is presently collaborating with the University of Arizona and Webster University with on campus or online course delivery. It is also part of the Universal Education group and American Education Consortium.
The university is a member of and recognised by several prestigious global bodies including the National Recognition Information Centre for the UK, the International Association of Universities, European Council for Business Education, World Education Services, University Grants Commission (UGC) of Sri Lanka, and UNWTO.TedQual and UNESCO certifications to name a few.
Q: What gives GAU an edge as it aims to stay ahead of the competition?
A: GAU looks to stay ahead of the competition by being an efficient provider of what are among the most sought after higher education programmes worldwide, varying from bachelor's to PhDs.
They've been validated for rigour by academic and industry experts, and proven to be successful in the educational marketplace.
Q: How did GAU's affiliation with Metropolitan College begin?
A: Over the last 25 years, GAU developed partnerships in Europe, the US, the UK, Sri Lanka, Kazakhstan, Pakistan, Turkey, India, Hong Kong, Moldova, Nigeria, Ghana and Singapore. And the university maintains an eminent presence in South Asia especially in Sri Lanka.
Metropolitan College has served as a GAU sub-campus since 2005. Presently, over 500 students are following bachelor's, master's and PhD programmes in a range of subjects.
As its primary academic partner, the university collaborates closely with Metropolitan College in the quality assurance aspect of its affiliated programmes.
Q: What are the latest programmes offered by Metropolitan College?
A: The university and Metropolitan College established an affiliation to run joint PhD programmes in Business Management, Tourism and Hospitality, Marketing, Psychology, Education Administration, and Politics and International Studies.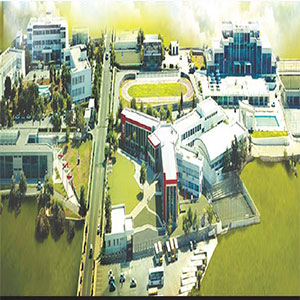 These programmes are accredited by the higher education councils of Turkey and North Cyprus, and have obtained international recognition and accreditation by reputable global accrediting bodies – viz. the European Council for Business Education and International Accreditation Council for Business Education. Additionally, they are recognised by the UGC.
Since the commencement of GAU's PhD programmes at Metropolitan College, there's been growing interest from the public. Students of the doctoral programmes include state university academics, academic heads of reputed private institutions, principals, corporate leaders and established professionals in both sectors.
The benefits of the PhD programmes have attracted students in droves. In addition to the academically sound programmes with world-class accreditations, Metropolitan College's administration strives to ensure students' timely graduation, a valuable professional network and an unparalleled level of knowledge attainment.
– Compiled by Ashwini Vethakan
CONTACT DETAILS
Telephone
2712700/0777 592966
Email :info@metropolitancollege.lk
Website : www.metropolitancollege.lk