SLT-MOBITEL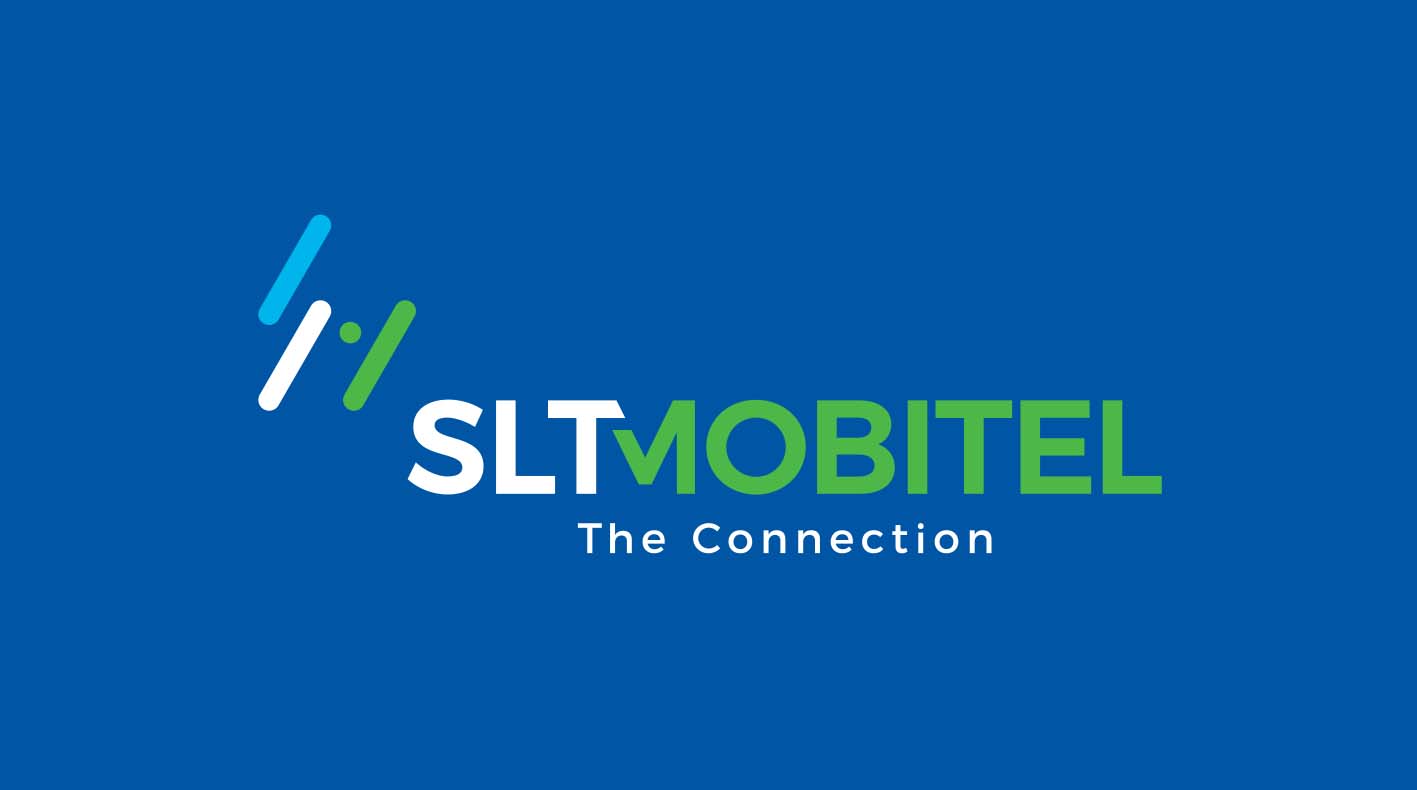 Q: How is SLT-MOBITEL looking to facilitate Sri Lanka's digital transformation?
A: As a concept, digitalisation has a vast scope. The government's focus in this sector is fundamentally based on the wellbeing of the citizenry in terms of access to communication, thereby empowering the micro business sector to alleviate poverty, reduce corruption through e-contact rather than human contact, minimise waste and maximise efficiency.
The past year has generated notable results for Sri Lanka Telecom (SLT). The company is on the ideal path in the digitalisation journey, curtailing leakages, minimising waste and boosting efficiency by a considerable m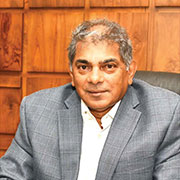 argin.
SLT-MOBITEL aspires to be a model on how public-private partnerships of state owned enterprises (SOEs) work for the greater good of the country. We hope to inspire other SOEs to reduce their dependence on the Treasury, and become independent and self-sufficient.
Q: What motivated SLT-MOBITEL's brand unification?
A: In our view, there was already a need for it. Prior to the merge, the execution of operations was significantly disorganised with connectivity between the brands being rather scarce.
A collective group of agencies served different purposes but a unified platform was needed to establish a firm focus on the bigger picture.
The launch of the process was signified by the establishment of a joint marketing team between SLT and Mobitel. This new team realised the urgency of approaching customers through a unified brand platform.
A single agency was selected to activate public relations functionalities, which was where the unified brand logo found its shape and design without incurring additional costs. The new insignia connects both SLT's and Mobitel's brands and identities.
Eventually, this will be the connecting thread of the corporate to gather all our services and products under a single umbrella.
SLT and Mobitel have evolved in leaps and bounds over the years albeit in different directions. This insignia expresses the connectivity between the companies. The interconnectedness that is demonstrated enhances the brand positioning, leading customers to associate SLT-MOBITEL as a pioneer in the digital landscape
Q: What synergies do you expect to benefit from due to the merge?
A: Operating as a single marketing front led to the curtailing of unnecessary expenditure. The tele-shops that were previously collecting centres are to be converted into lifestyle experience shops that will house bill collecting points equipped with kiosks while also being lifestyle product outlets. And 5G experience modules in these establishments will open up a new world of digitalisation.
In the future, both SLT and Mobitel will share shop space.
SLT-MOBITEL can provide a seamless customer care experience since a single team is trained to provide these services. Two member teams of trained technicians will be deployed to resolve customer issues relating to fixed phones line, mobile, WiFi, data, entertainment and smart home services.
We intend to launch a new concept that is powered by the idea of every house deserving to be transformed into a smart home. Our strategy entails visiting households, and converting existing TVs into smart variants and fitting WiFi routers wherever necessary.
SLT-MOBITEL intends to take this a step further by introducing CCTV cameras, and on and off switch options for home appliances that can be remotely operated by smartphones.
Q: What does the unification mean for the customer experience?
A: Customers can expect bundled packages to be introduced in the near future, which will include unlimited data, and reasonable night, day and anytime data packages at affordable prices, based on target audiences' needs.
The unified platform will also enable bill consolidation in the future.
Q: How does SLT-MOBITEL perceive communications in the 'new normal'?
A: These challenges should be viewed as opportunities. We are currently developing a 'working from pods' concept where individuals can visit pods in regional offices that would be near their homes.
Additionally, SLT-MOBITEL is looking into the feasibility of linking selected national services through a fibre network. Customers can access the cloud and avail themselves of services, while enjoying an HD resolution experience with privacy and security.
The fibre network also connects 1,400 schools to promote e-learning.
In a somewhat unorthodox move, SLT-MOBITEL intends to bring the judiciary on board the digital platform so that trials have the potential to be held through a virtual network.
Meanwhile, the Helaviru platform permits farmers to sell produce through a digital platform. From plant to plate, harvests are distributed directly to customers through a logistics platform that is incorporated within the system.
If telecommunication services are disrupted, the country's essential services will stall. SLT-MOBITEL is determined to ensure this scenario never transpires as we strive to be 'The Connection' in the new normal and beyond.
– Compiled by Randheer Mallawaarachchi
INTERVIEWEE DETAILS
Rohan Fernando
Chairman
Sri Lanka Telecom Group
COMPANY DETAILS
Telephone
2021000
Email :pr@slt.lk
Website :www.slt.lk