MEET AMAZON'S NEW BOSS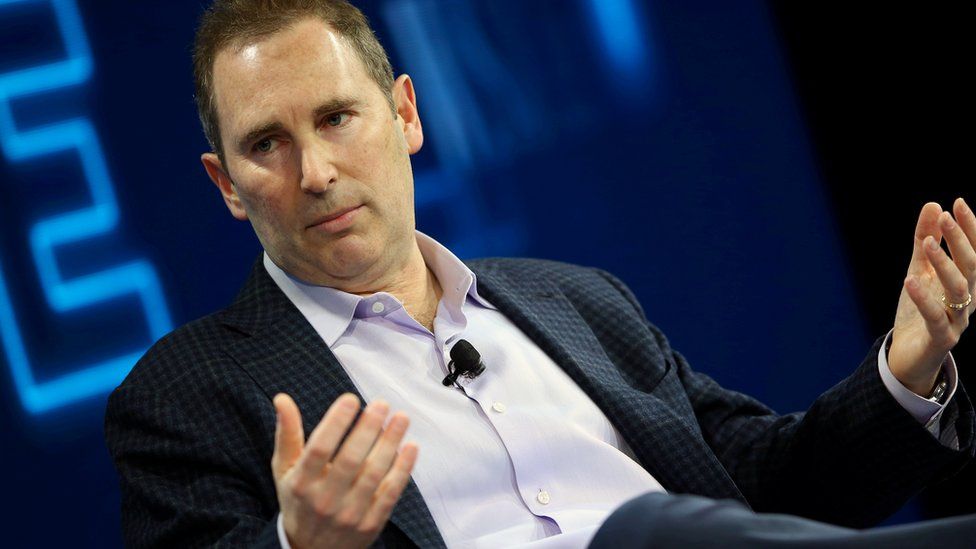 Jeff Bezos is stepping down as Amazon boss later this year and handing the reins to a company executive few of the public will recognise.
However, Andy Jassy, 53, is reported to be a close confidant of Mr Bezos, and has been instrumental in the tech firms's success in recent years.
Here are five things about Mr Jassy you might not know:
1. He's been at Amazon since the early days
Mr Jassy, who grew up in Scarsdale, New York state, joined Amazon in 1997, three years after it was founded.
"I took my last final exam at Harvard Business School, the first Friday of May in 1997 and I started Amazon next Monday," Jassy said in an HBS podcast in September.
"No, I didn't know what my job was going to be, or what my title was going to be. It was super important to the Amazon people that we come that Monday."
After working as Mr Bezos's technical assistant, he set up the firm's cloud computing division, Amazon Web Services (AWS), in 2006, which has become hugely successful under his leadership.
Mr Jassy had been tipped as a potential successor for Mr Bezos for some time, but was declared heir apparent by the Washington Post in September when Jeff Wilke, head of Amazon's consumer business, announced he would retire.
2. He has backed social causes
Unlike Mr Bezos, Mr Jassy occasionally speaks out on social issues. In September he tweeted about the need for police accountability after Breonna Taylor, a Black woman, was fatally shot in her home by white policemen during a botched raid.
"If you don't hold police depts accountable for murdering black people, we will never have justice and change," he said.
1/6 Can't let Breonna Taylor death go with no accountability. We still don't get it in the US. If you don't hold police depts accountable for murdering black people, we will never have justice and change, or be the country we aspire (and claim) to be.

— Andy Jassy (@ajassy) September 24, 2020
He's also a supporter of LGBTQ rights and immigration reform, but attracted controversy for defending sales of Amazon's facial recognition software to the police and foreign governments.
Addressing the ethical concerns last year, he told Frontline that the people who used the technology had to be responsible for it, "and if they use it irresponsibly, they have to be held accountable".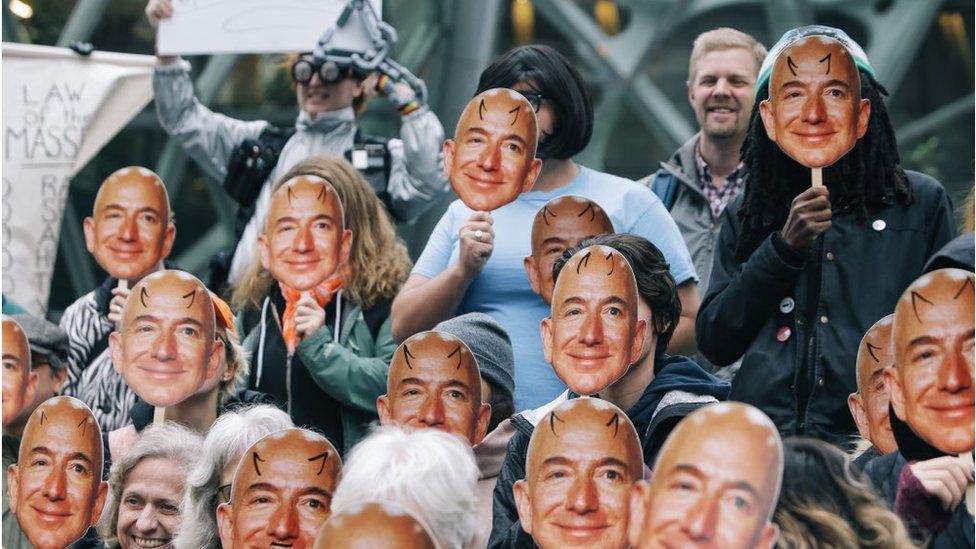 3. He helped turn Amazon's cloud team into a Goliath
It is no secret that Amazon Web Services, the firm's cloud computing division, is the profit engine of Amazon, and Mr Jassy was instrumental in its success.
It now has a dominant 30% share of the cloud market, providing data storage for the likes of McDonald's and Netflix.
But AWS also faces mounting competition from other giants Google-owner Alphabet and Microsoft.
Tom Johnson, chief transformation officer at Mindshare Worldwide, said: "Jassy's background in steering AWS shows just how top-of-mind those services are to Amazon's business strategy."
4. He loves music and sports
Mr Jassy, who is married with two children, is a big music fan. At keynote events a live band has backed him, and he helps choose the songs played.
He also managed a band in Boston before he joined Amazon and says he has a "particular passion" for discovering new artists.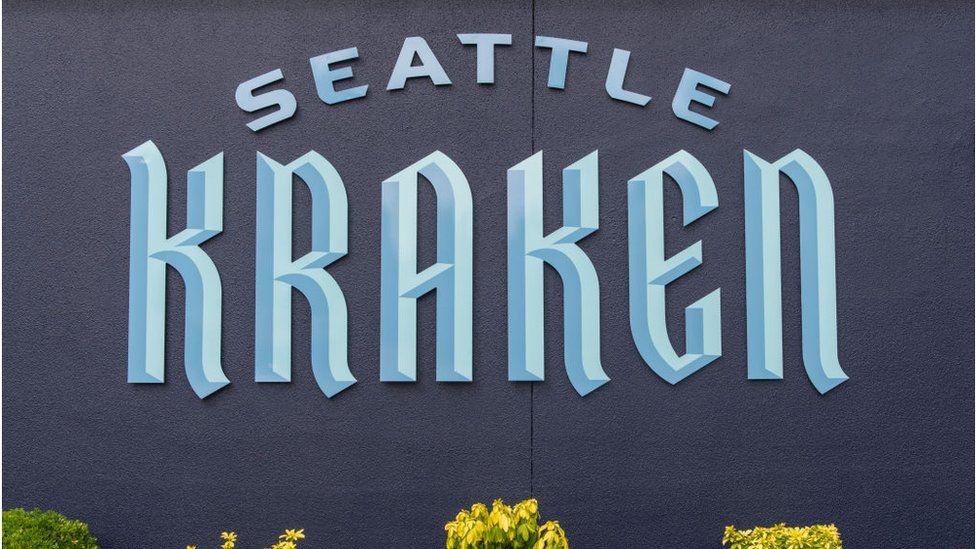 "From the time I was young, I was attending lots of concerts. In high school, I was really into the Rolling Stones, Bruce Springsteen, Elvis Costello and Traffic," he told CRN in 2019.
"In college, Guns N' Roses and the Cult. Post-college, Black Crowes, Alice in Chains, Soundgarden, Pearl Jam, Nirvana, Shawn Mullins, Willy Porter and Shawn Colvin jumped onto that list."
He's also a sport lover and has a minority stake in his local hockey team, Seattle Kraken, alongside film producer Jerry Bruckheimer and billionaire investor David Bonderman.
5. He is estimated to be worth $394m
Mr Jassy's hard work at Amazon has paid off, and he had an estimated fortune of $394m in November 2020.
It is unclear what his remuneration will be as Amazon's chief executive, but it is likely to be many times more than what he currently takes home.
According to a profile in Business Insider last year, Mr Jassy is well-liked by his colleagues and described as easy going. But he didn't get where he is by being nice.
"If you're not prepared for a meeting with him… and especially if you try to mask that lack of preparedness with smooth talking, he'll know and he will make it clear," Scott Chancellor, a former AWS director told the news portal.
"People who don't do their best in those meetings won't get a second shot, at least not for a long time."
Source: BBC