MARKETING TACTICS
STORIES SELL!
Suganya Manivannan calls for storytelling as a marketing ploy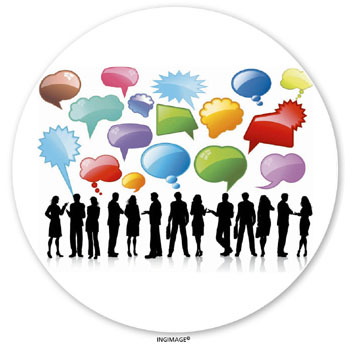 If you think you've created the next big thing in the market, perhaps you believe the best way to sell it would be to sing praises of its attributes and unique selling points (USPs). Or perhaps you think it could reach a wider consumer base by investing a large chunk of your budget on advertising the product and its attributes on mass media platforms.
While these are great plans from a traditional marketing perspective, it is important as marketers to understand that how an ordinary customer views a product has greatly changed in leaps and bounds. With social media significantly influencing the mindsets of consumers, buyers are looking for the next best thing too.
But this is not as easy as it sounds!
While attributes and USPs are important, what sells today is the weaving of stories and emotions around your product. That's why storytelling in product marketing has become a much sought-after skill.
Storytelling is often viewed as being one of the most important components of content marketing as well as a powerful method of breathing life into a brand to offer it a personality that connects with your target consumer.
Emotions affect consumer behaviour – how consumers feel about a brand directly affects the likelihood of them purchasing your product.
Focussing on creating a story around your product rather than promoting its USPs provides it with an identity that will resonate with your target consumers.
But in marketing, storytelling doesn't adhere to the traditionally understood definition of a story. This means that the purpose of your product's story is not to create a fantasy; it must be compelling and relatable while speaking the truth.
The end goal of any marketing strategy – including product stories – is to drive revenue and enhance brand recall. This goal cannot be met if your final product doesn't meet the expectations set out by your story.
A good product story illustrates the voice, vision and mission of the brand. It also identifies the needs of the consumer and how the brand will help address them. Emotions play a critical role in creating a good brand or product story too.
Buyers respond best to brands that speak to them, which is why creating a brand personality that is relatable is important. This means that creating a product story is not merely a one-off exercise but a constant endeavour that caters to evolving consumer needs.
The first step towards creating an interesting and identifiable story is to recognise the needs of the consumer as this is what helps tap into his or her emotions. The customer should always remain the main character of your story and the company or product must play the supporting role. It is then that the buyer becomes the main source of inspiration and identification.
Airbnb and Apple are two great examples of companies that have successfully used product storytelling to build powerful brands. If you remember Steve Jobs' famous speech in 2007, before the iconic iPhone was unveiled, you wouldn't be surprised by this. Close to a decade later, Apple has reinvented mobile phones and created a cult-following for its products.
Much credit for this can be traced back to Jobs' speech. His skills as a master storyteller helped pave the way to create a need in the minds of consumers – a need they didn't even know they had – thus setting the aspirational value of owning an iPhone.
Similarly, Airbnb launched a completely new concept to consumers who were familiar with hotel living. It opened the consumer's mind to this new approach to travelling with powerful stories that focussed on people rather than service.
By reinstating the idea in the consumer's mind (i.e. that connecting to people is important) and then subtly reinforcing the idea that Airbnb helps you foster these connections, the brand sells its product by telling a story rather than attempting a pushy sales pitch.
In fact, there's an entire page on the Airbnb official website dedicated to stories that focus on nurturing connections. The page features photos, videos and brief bios of Airbnb hosts from around the world, and they in turn build a sense of community with the brand.
To cut through the clutter in today's competitive marketplace, having a great product alone is unlikely to improve sales; and that's why companies are increasingly investing in emotion and turning to storytelling as a practical approach.
Creating authentic human experiences establishes connections with consumers at a level that traditional marketing campaigns simply cannot do. Use your product to create a compelling narrative. After all, everyone loves a good story!