MARKETING MILIEU
Evolving Landscape
Thilanka Abeywardena elaborates on the role of marketers in driving brand value
Compiled by Yamini Sequeira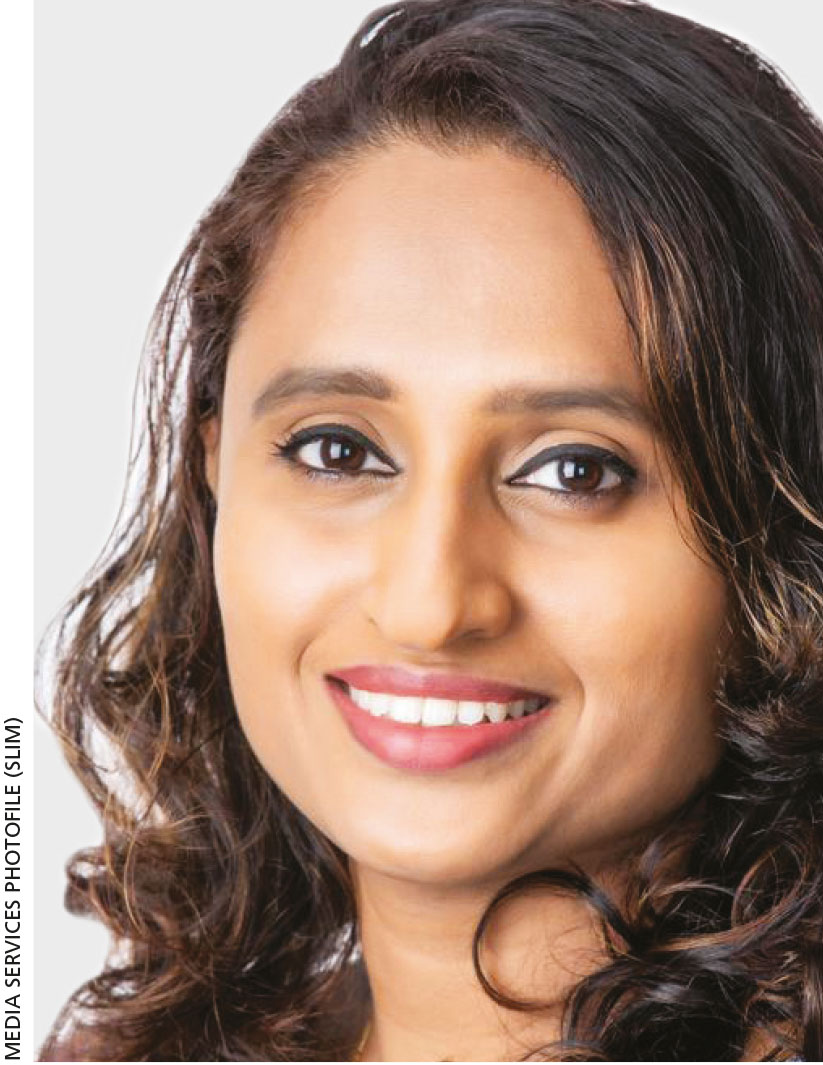 Strong brands fuel the economy in numerous ways. At a time when the country is in need of foreign direct investments (FDIs), creating powerful brands is one of the best solutions to focus on, muses Thilanka Abeywardena.
She lauds the Brands Annual for publishing crucial measurements for use by the business community, offering indicators of the performance of the economy and organisations over the past 18 years. While the results are widely recognised as brand indicators, they also measure consumer loyalty, and serve as a motivator and promoter for the ranked businesses, she affirms.
Abeywardena believes that the perceived gap between marketing and finance isn't bridged by brand value: "Quantified brand values will always speak volumes for the work marketers do, which is well perceived by finance professionals; but it's not necessarily the only way to build bridges between marketing and finance."
"It is extremely important for CMOs and CFOs to work closely, to understand, empathise and relate to each other's functions," she explains. Eventually, both marketers and finance professionals must serve customers in a meaningful way, which will lead to brand loyalty and new successes for organisations.
She elaborates: "Marketers need to understand that their role extends beyond marketing campaigns to speak the language of business outcomes – viz. revenue, profitability, retention and so on. Meanwhile, finance professionals need to understand the changing customer landscape and role played by marketing, which is often perceived as a cost but in reality, is an investment."
"I believe that business leaders must strive to bridge this gap by acknowledging, educating, upskilling and nurturing a culture where both roles work as partners for success," Abeywardena stresses.
In the past, organisations looked at marketing as a cost centre but in today's world, they consider it an investment in the business. Every rupee spent on marketing must have accountability with some form of ROI that matters to the company.
Abeywardena observes: "It's no secret that the pandemic has pushed us as a nation and businesses of all sizes, to embrace and accelerate digital transformation. This is providing marketers with a better platform where marketing efficiencies can be better tracked, evaluated and improved."
Customers are the focal point of any marketing strategy. The most efficient strategies will identify or envision how to serve and inspire target customers with a view to building loyalty.
"In today's world, it's crucial for brands to have a higher purpose and truly live by it," Abeywardena avers, elaborating: "Authenticity is a brand's most powerful trait. If a true and meaningful purpose that resonates well with audiences can be discovered, brands are certain to build strong affiliations with customers."
And she notes that in the digital era, customers expect brands to know them as individuals, which will be a key deciding factor in brand relevance and lead to loyalty.
In her view, accountability is key: digital transformation is disrupting every business and profession – and marketing is no exception.
Abeywardena states: "The pressure on the profession is probably higher as consumers are changing at a rapid pace and the day-to-day volume of data created is massive. It's important to embrace this change, and prepare the marketing profession with the right skills and systems, which will be essential for running businesses where marketers are wholly accountable for driving this success."
With the World Economic Forum (WEF) saying that the fourth most demanded role in the world will be that of the digital marketer by 2025, Sri Lanka should prepare the marketing profession with the skills of the future.
Thilanka Abeywardena is the President of the Sri Lanka Institute of Marketing (SLIM).