MARKET WATCH
Asian markets chase record Wall Street close on hopes for US stimulus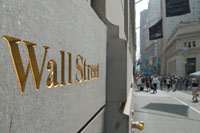 Asian markets built on a Wall Street rally Friday as geopolitical fears gave way to fresh hopes for Donald Trump's stimulus after his top finance man said a US tax reform plan would be released "very soon."
Global markets have taken a hit this month owing to concerns about US-Russia relations, tensions on the Korean peninsula and the president's failure to push through a key healthcare bill.
But the risk-off mood was smothered after Treasury Secretary Steven Mnuchin said the tax code overhaul promised by Trump was close. The reforms, along with promises for big infrastructure spending, were a key driver of a global equity rally since the tycoon's November election win.
The news was met with relief by Wall Street with the Nasdaq leading a surge in all three main indexes and hitting a new record high. The dollar, which has struggled in recent weeks against the safe-haven yen, also broke out of its malaise.
Adding to the dollar bounce were comments from a top Federal Reserve official saying he expected the central bank to hike interest rates three times this year.
By the break in Tokyo, the Nikkei was up 0.9 percent as exporters were boosted by the weaker yen.
Hong Kong added 0.4 percent and Shanghai gained 0.1 percent, while Sydney put on 0.6 percent, Seoul jumped 0.8 percent and Taipei 0.7 percent. There were also strong gains in Singapore, Wellington and Manila.
On forex markets, the euro suffered a brief dive against the dollar after a gunman – claimed by Islamic State – opened fire in the middle of Paris, killing one policeman, though the currency later recovered and was flat against the dollar in early Asian trade.
"It looks like the Trump administration wants to reignite the market's expectations for policies," Hideyuki Ishiguro, a senior strategist at Daiwa Securities in Tokyo, told Bloomberg News.
He continued that comments from Bank of Japan Governor Haruhiko Kuroda that he would maintain a loose monetary policy, despite an improvement in the economy, had also provided support.
Attention now turns to this weekend's first-round presidential vote in France with a four-way split leaving analysts unable to work out which two candidates are likely to win through a second phase.
While there are fears the far-right Marine Le Pen will qualify, observers believe the moderate Emmanuel Macron will beat her in next month's run-off.
However, there is unease that a win for Le Pen could lead to France's exit from the European Union and possible collapse of the bloc.