LUXURY PROPERTY IN SRI LANKA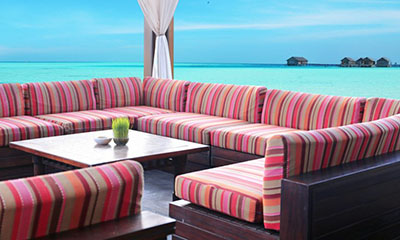 Since 2009, Sri Lanka's property market has been swelling in popularity. High net worth individuals are flocking to this irresistible island in their droves and it's easy to see why. Luxury accommodation is nothing without a view and Sri Lanka's views are absolutely stunning. Not just that, the economy is healthy, and infrastructure is improving rapidly. As a result, the demand for high end property has been increasing encouragingly over the past 8 years. Colombo, the country's capital, is at the centre of this trend, and vacancies are still few and far between. Among the epic projects currently under construction in Colombo is Altitude, formerly referred to as 96 Iconic Tower. Altitude, which pays homage to Sri Lanka's victory in the 1996 Cricket World Cup, is due to be completed in 2019. A truly unique masterpiece, this new tower will feature a revolving restaurant, a multiplex movie theatre, a semi-Olympic swimming pool, and of course, tremendous views of the city.
Demand is set to remain healthy, according to luxury property developer AVIC
Alongside other luxury complexes, Altitude certainly sounds impressive, but is there enough demand to make all of this luxury development profitable for Sri Lanka? According to luxury developer, AVIC, demand isn't drying up any time soon. They told leading property portal Lamudi the following: "Of course, we cannot deny that there is quite a number of luxury apartments proposed to be finished in [the coming] years, which might bring competition to this market sector. However, we believe good products can always sell. And with all the competition, this market category is more likely to evolve rapidly into a supreme market providing better products to its customers. People residing in Colombo are more likely to enjoy the benefits generated by this kind of projects." (Mr. Zhong Yuan, Vice President of AVIC).
Urbanisation, competition, and change
What kind of accommodation is the most sought after in Sri Lanka these days? Upon examining search data, global property portal Lamudi is seeing more interest in city apartments than ever before. This marks a shift for Sri Lanka and interesting trends have emerged as a result. The increased popularity of vertical living in Sri Lanka has brought about increased urbanisation. As the population becomes wealthier and as high earning workers relocate to Sri Lanka's cities, demand for high quality apartments and condominiums will grow. Wealthy professionals who have advanced in their careers are most likely to purchase high end accommodation; particularly Sri Lankans who have returned to the now peaceful island after a period of working abroad. This group tends to have high expectations and so developers are keen to stay ahead of the trends, offering luxury property hunters even more special features. Observation decks, spas, gyms, and coffee outlets are just the beginning. Innovation is key to sustaining interest in luxury vertical living complexes. It is clear that the integration of technology and cutting edge design are the central aspects which make a city's luxury property landscape competitive with those of other cities. Colombo and Sri Lanka's other cities are rapidly becoming competitive. Developments such as Cinnamon Life, Havelock City, Shangri La, and Altair are now gaining high profile attention on a global scale.
In addition to increased innovation in construction, the country's infrastructure is improving to accommodate new inhabitants and to attract new investors. As a result, Colombo is becoming better connected to newly emerging cities including Kandy, Galle and Nuwara-Eliya. Roads and public transport links are better than ever before. Alongside Colombo, these areas are likely to become centres for luxury property in the near future.
According to a Luxury Property Sales Manager in Colombo, demand is not waning: "I don't think that market saturation for this specific product will come soon. There is a lot of available land, and many foreigners are looking to buy property, especially Sri Lankans who are aiming to come back to the country, so the demand is still high." (interview by Lamudi Sri Lanka).
Looking for more insights about Sri Lanka's Real Estate industry? Have a look at Lamudi's Real Estate Market Report 2017.