LOWER DUTY FOR ELECTRIC CARDS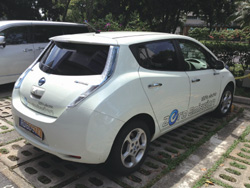 Budget 2017 has proposed a reduction in excise duty on electric cars as well as the provision of an interest rate subsidy on loans to buy the vehicles.
In his budget speech, Finance Minister Ravi Karunanayake also stated that a Carbon Tax will be imposed on non-electric cars and tractors.
This initiative was proposed to encourage the usage of environmentally friendly cars and green energy consumption.
The Minister also stated the Government's intention to replace three-wheeled auto-rickshaws with electric cars, granting a 50 percent interest subsidy on a loan scheme for promoting electric cars as taxis.